College edition.
This one ALWAYS makes me smile. I was laughing really hard in this picture. Also pre-braces. It was a few weeks before Scott and I were officially a couple. This was at his Engineering grad and we were flirting all night! Look how perfect his hair is style, love it! Note: I was not his date, his sister was. I went with another guy because I had a boyfriend at the time. Tee hee, oops.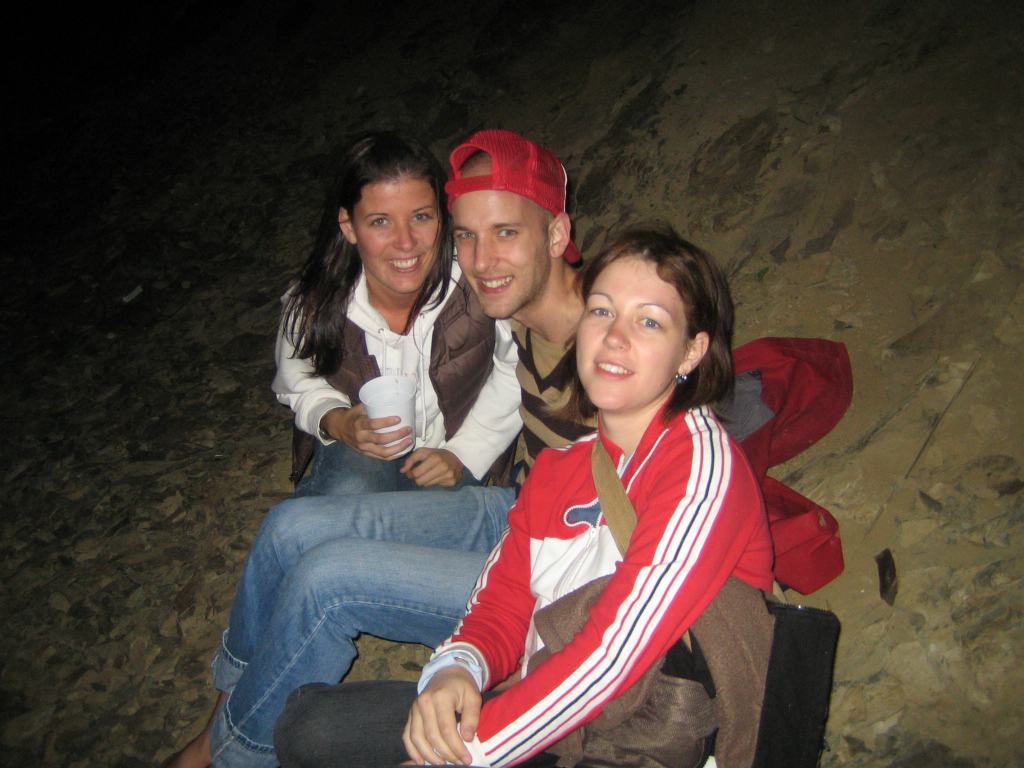 One of the many bonfire nights held at a beach. I thought it was Middle Cove, but I don't think it was.
Me and some gals from my Graphic Design program.Note how I used to fake-n-bake? I miss that tan. Don't miss the cancer scares. Anyone know of some streak-free sunless tanning lotion? I work out, so I don't want it to sweat off either, lol.
M, sitting next to me. So talented. Also a Graphic Designer.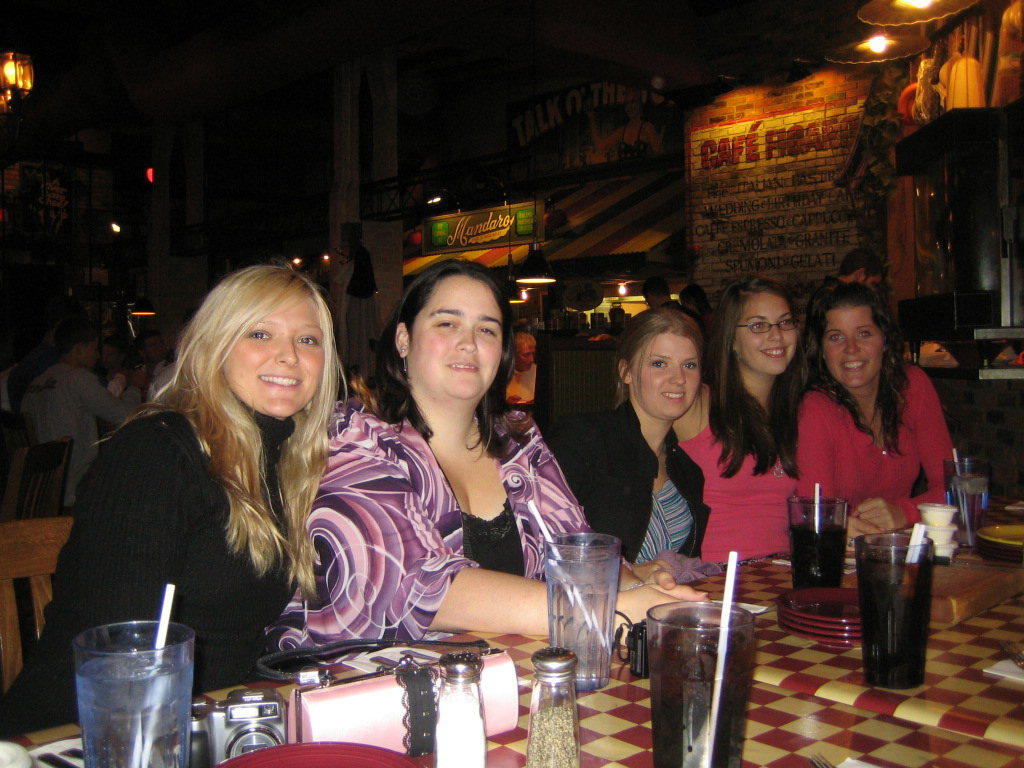 I was one of the older girls in the class by a few years. These are some more of the class mates. I kinda miss school!
Happy hump day! I think I need to re-name the title of these Wednesday posts because they certainly are NOT wordless. Any suggestions?

Random fact: I don't own a house phone, or my own cell phone. Sorry the random fact this week was pretty lame. I always think of these great random facts while I'm driving or doing something where I don't have access to write it down, and then of course I forget. Oops. Does the best prenatal vitamin help with memory? KIDDING! I'm not taking those.