What does all that jibber jabber mean up in that title?
OOTWW = Outfit of the work week
WOTD = Workout outfit of the day
That's what I'm going to post each Friday now as I start to work out more often. Hope you don't mind the sweaty mess of my workout outfits. I'm not fit to have a photo take of me before I work out because I literally get so nervous that I get ill. It happens to me before soccer games, before I go out on a run with or without people, or before I workout. I don't know why. I even had to tweet to calm myself down.
Whatever, it half-worked. Ok so, here are my outfits. I feel a little silly posting my workout outfits, mainly because I look like crap after workout out.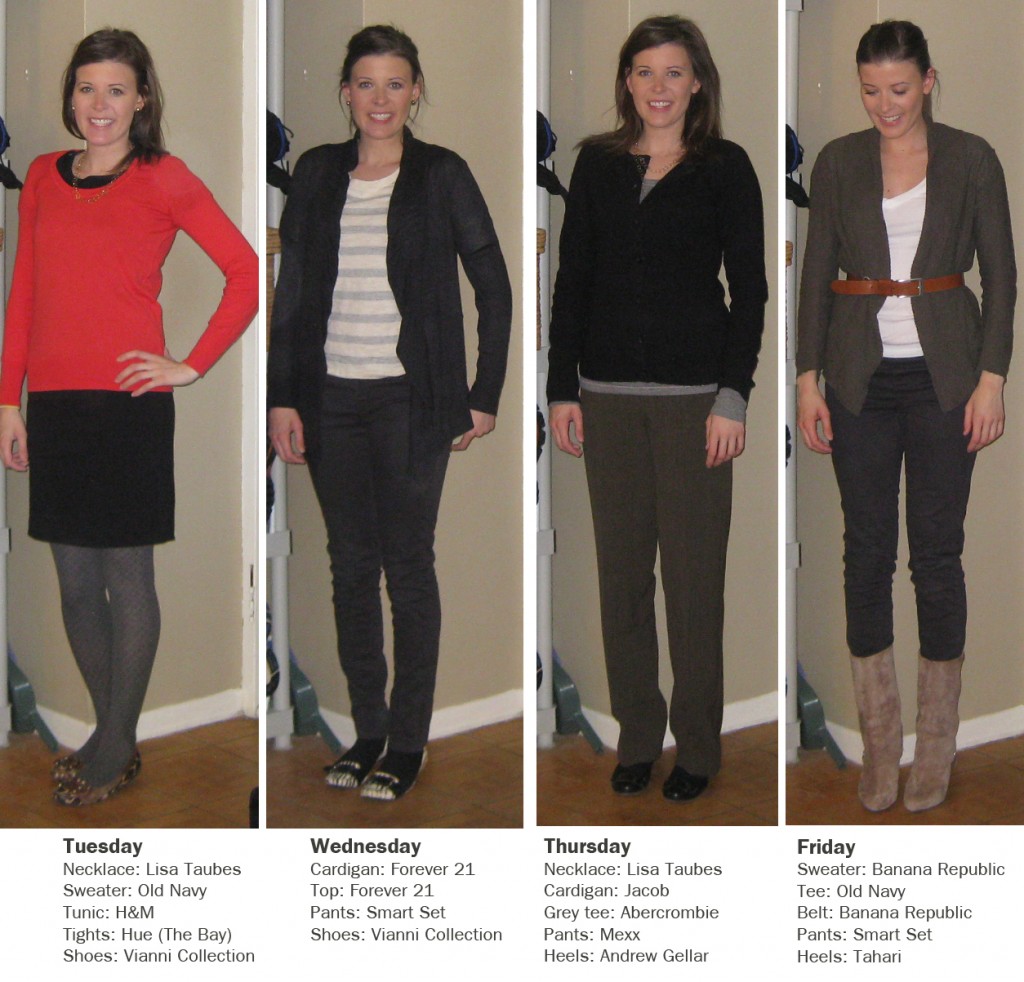 Monday was a holiday here, so that's why there's only four photos for the above OOTWW.
Have a great weekend all!