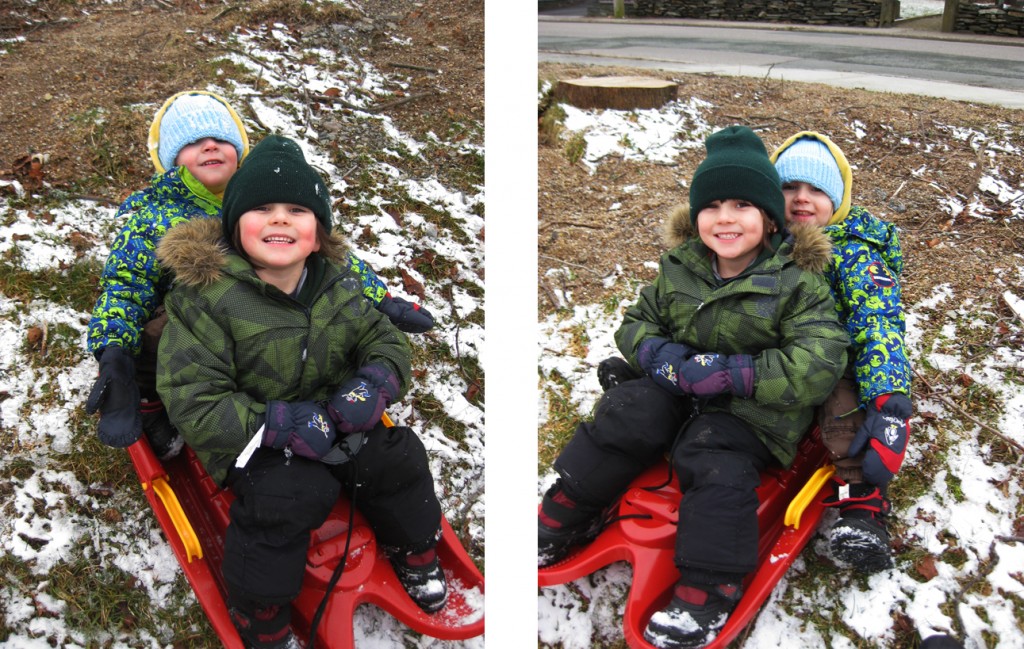 I wanted to build a snowman with my nephews when I was home. As you can tell from the above photographs, there wasn't much snow at all when I was home. The two little ones got sleds from Santa for Christmas and were dying to go sledding "in Canada" (they're originally from Ireland). So here are my two sweet peas getting ready for super fun Ancy Nancy to push them down the hill.
Not a very steep one, but it was fast when I gave a running head start.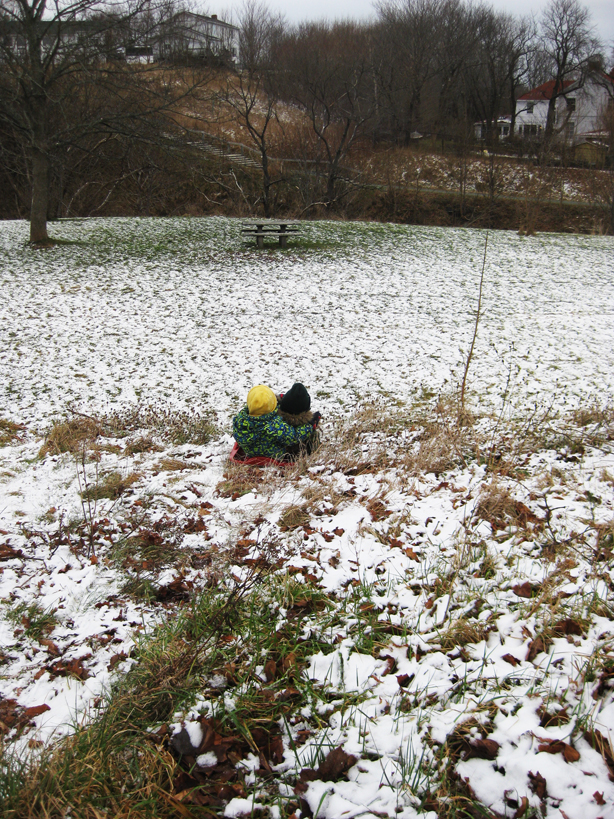 The little guy ended up not wanting to go on anymore, and just slide down on his little bum. He's not wearing any baby outfits anymore. This big boy is three years old!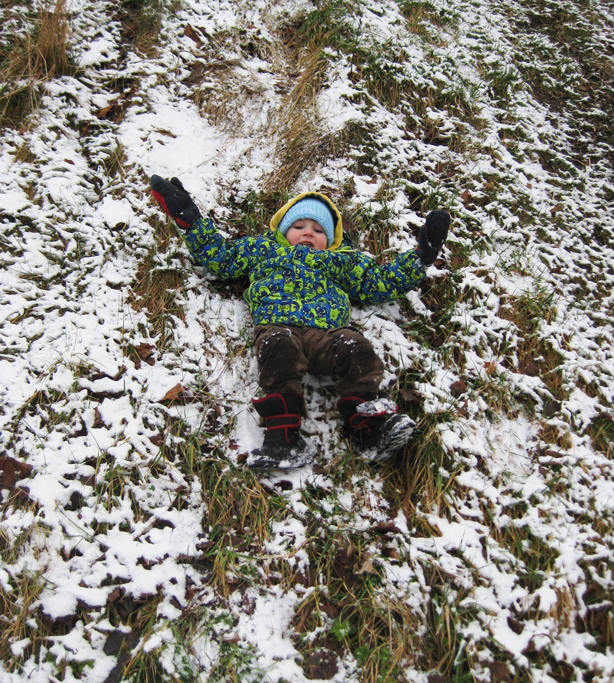 Cuties. Can't wait to see them again already!