I flew home on the evening of the 23rd, so the first day I saw the little nephews was on Christmas Eve. Right away I got out my camera as we were decorating the Christmas tree  and asked for a smile. This is what I got.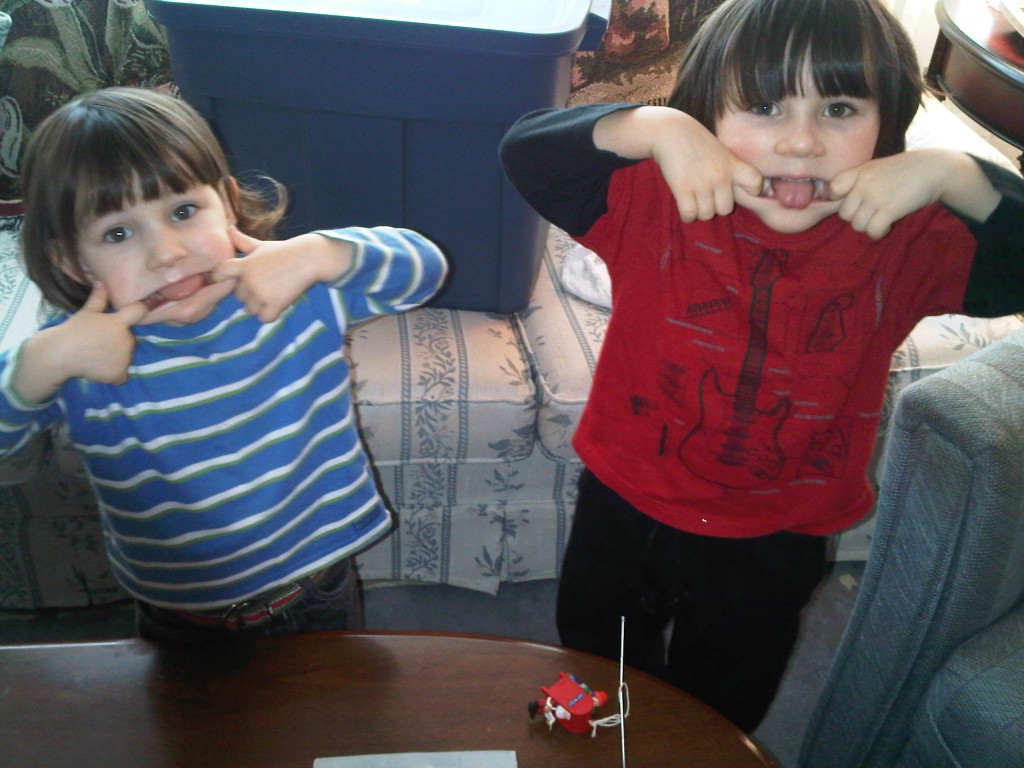 Fine, if you're going to be like that. I guess I'll do it too.
Tried later on and got the same result. I can't help but laugh so hard at his little funny face.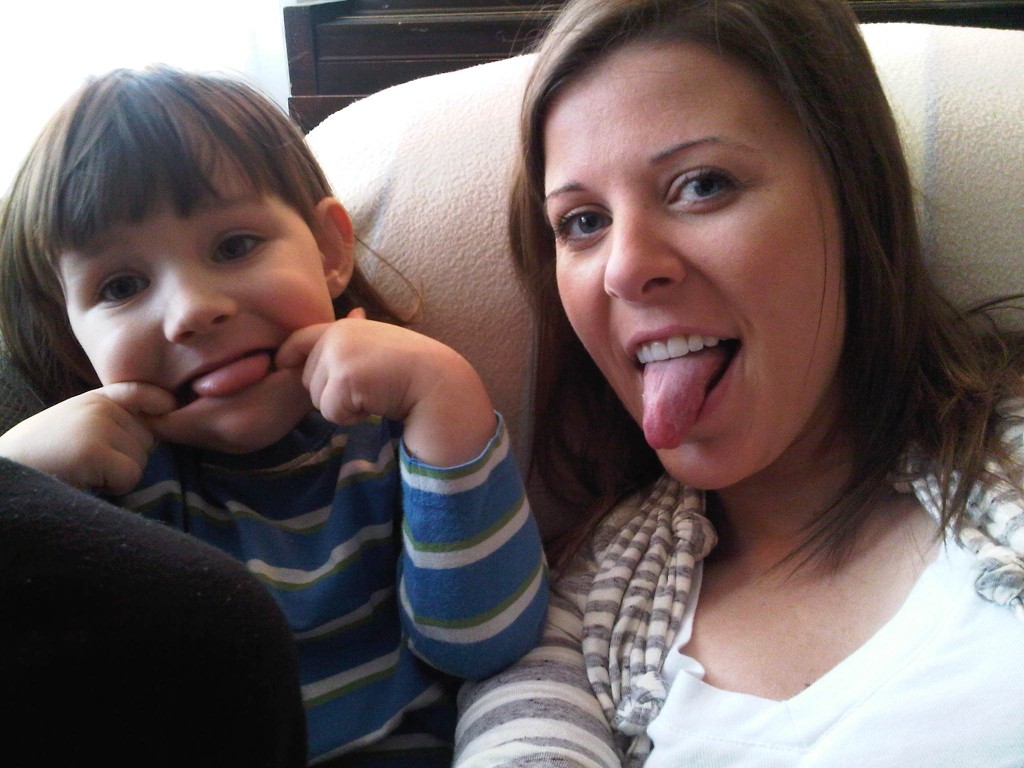 What gives? Even the older brother isn't cooperating. Psh.
Christmas Eve: Hung out with my cousins over at my Aunt's house with all my cousin's children. I'm the youngest of all our 29+Â  first cousins, so when my older cousins started having kids I ended up babysitting them all. Look at them so grown up! I'm a twerp compared to them, ha. That's my brother on the right. Just a note? I'm 5 foot 6. These gals are towers.

Christmas Morning. 5:11am is when everyone got woken up by the kiddies. Yes, 5:11 exactly. I remember this as it was a late night the previous evening as it was. Exhausting.  :)
Had tons of fun watching the little two open their pressies.
OMG are these all mine?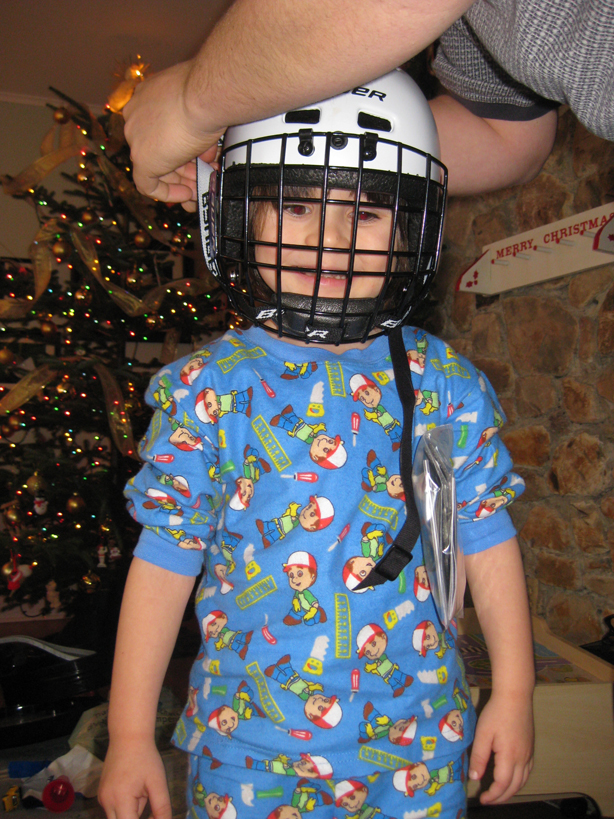 First Hockey Helmet.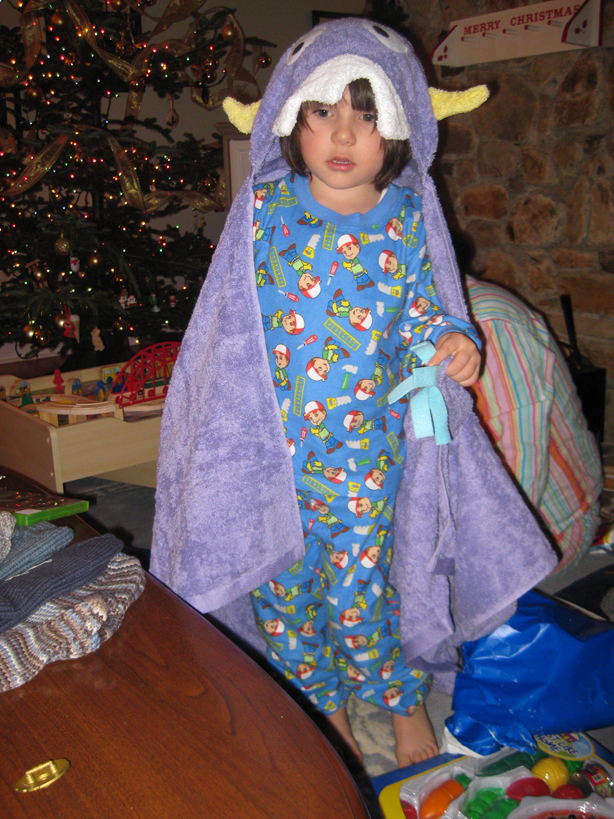 One of the"monster" towels I gave my nephews. Thankfully his favorite color is purple. Score. I bought them here on Etsy.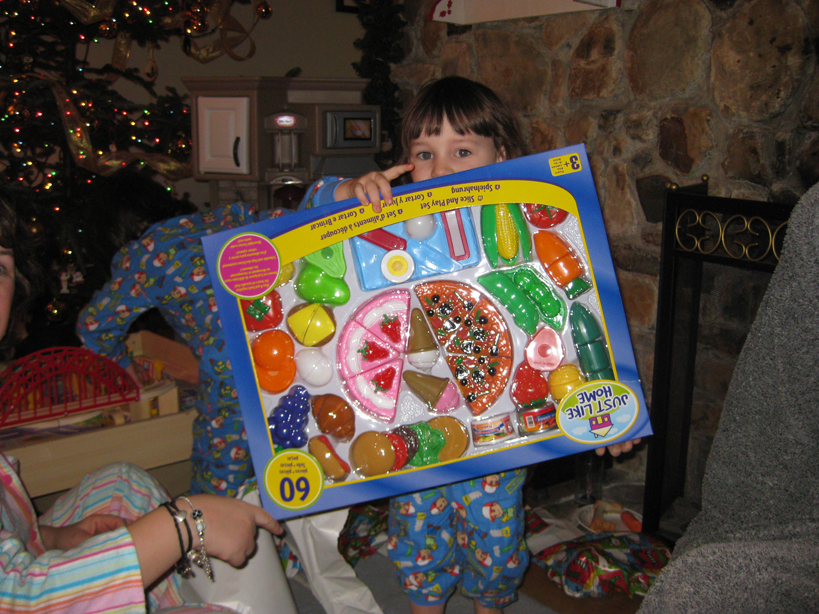 Super cool plastic veggies that you cut. I loved this toy! (Dead serious)
Oh man. What next??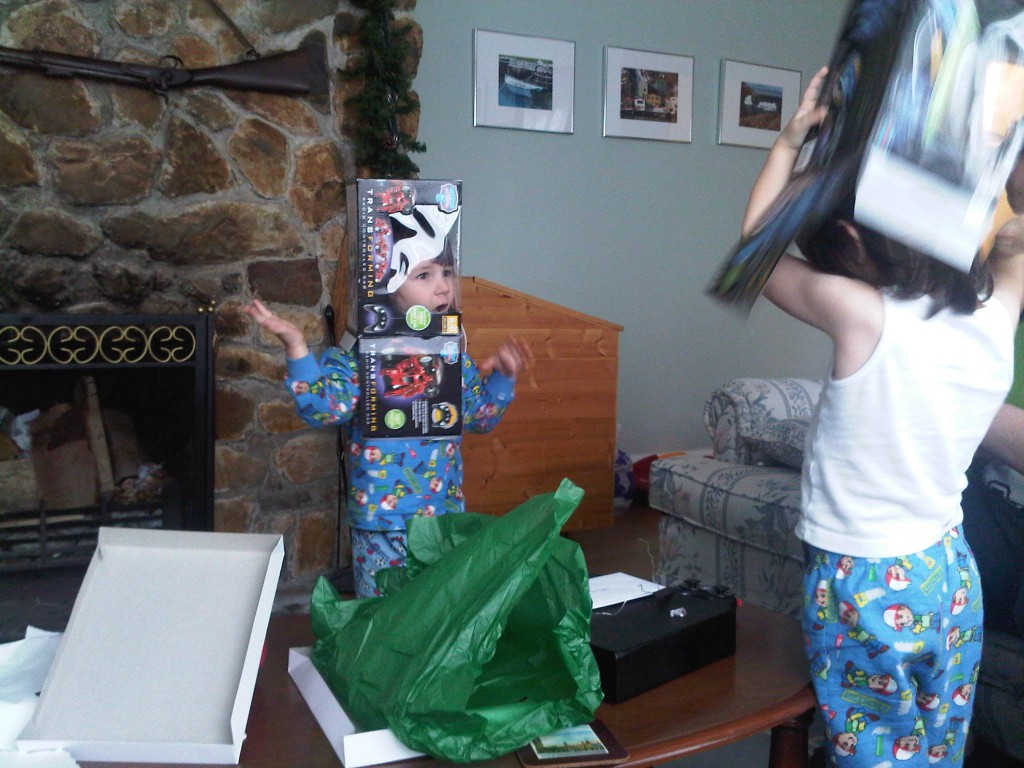 Boys will be boys. Please don't smother yourselves…

Super ex-tactic kid and his favorite auntie.
Little nephew sleeping on my lap while the fire place is going. Alfie came for a visit too!
I also ended up going to a wedding during Christmas (and wearing this dress). Had a blast dancing on the dance floor til the DJ wouldn't play any more songs (lol). I'm so surprised that the Boyf and I haven't gotten a photo together this year. I think he took this photo of us three girls.
New Years Eve was fun too even if I was the designated driver. Ran into so many people (from the wedding we went to) that I went to high school with. Super fab night and laughed so hard my cheeks hurt. Bonus.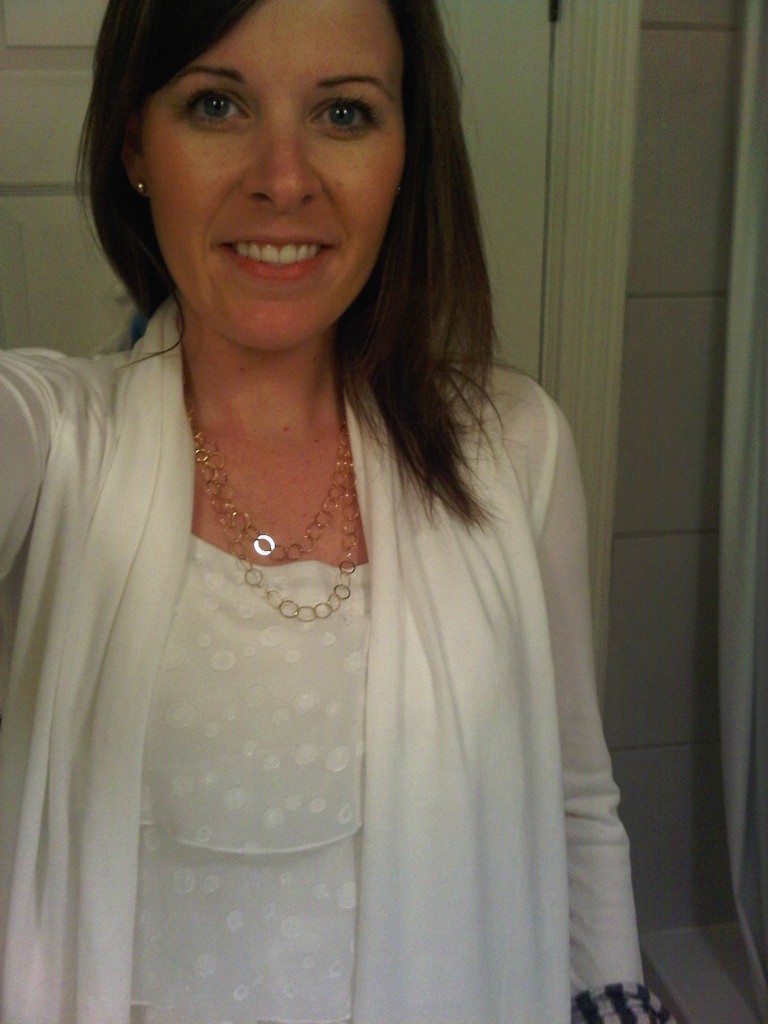 I wore a super cute white frilly top that I got in December from Winners for twenty bucks, and I purchased the white cardy from Urban Planet right after Christmas for $9, I would've went back for more if I hadn't of forgotten. Whoops.  The very next day it was like I had a rotten hangover, but I think I caught the same thing as a few others caught — the stomach flu/bug/virus. I was in the fetal position for most of the day. It was brutal.

The other days? Just flew right on by. I took the boys sledding one day, went to lunch with my Mom and just hung out with them the rest and of course bonded over high heels with my Sister In Law. I so wish I had of bought these for the $26 clearance price at Winners. Ugh. Regrets.  I'll post more about my other purchase soon. Promise. It even includes a faux fur purse which is just fantastic looking.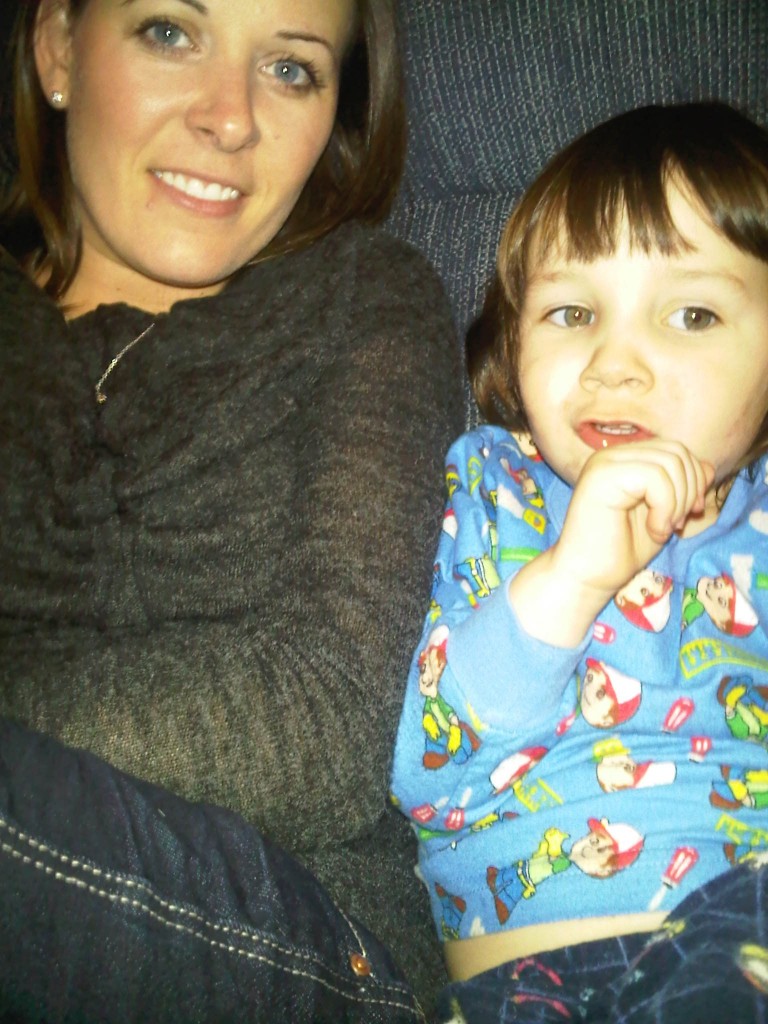 Oh, and I finally got this little cuddler to finally semi-smile as we we were watching Home Alone.
That's all for now. Again, I'll post (or do a YouTube video) about my recent purchases!