Last night I was in the mood for something more hearty than what I've made the past few next. I can still taste it – it was so good. I was definitely in the mood for some garlic bread and baked potatoes.With a little special chocolate drizzled on top of strawberries for dessert.
Now onto my first outfit of the work week for 2011.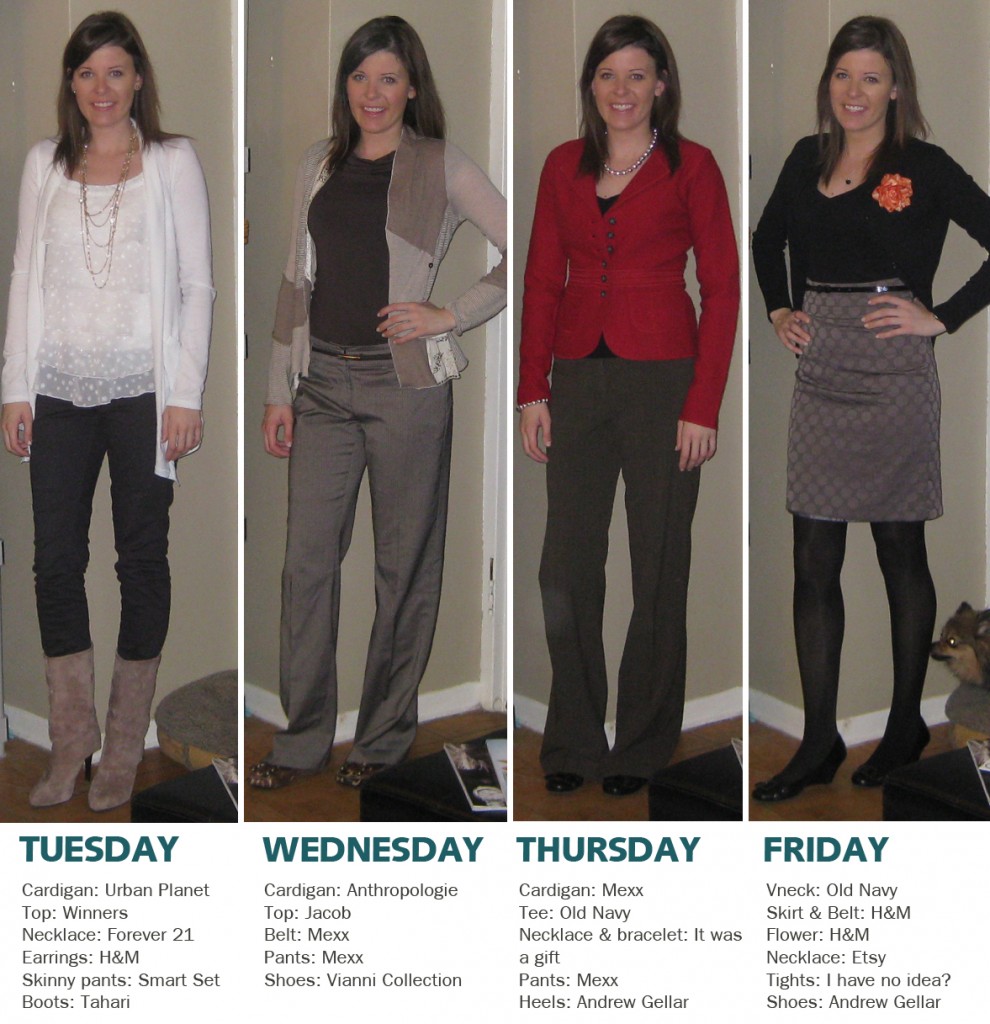 Enjoy your weekend everyone! I'm off to unpack my second suitcase since I was feeling tired and lazy this week, along with some laundry and tidying up.
What does everyone have planned? Singing at a bar with the karaoke machine perhaps?