If you're new to my blog, welcome!
Each week I feature an outfit of the work week post showing you what I wore to work every day. It's become a fairly easy task since I pick out my clothes every Sunday evening and have them ready for the work week in advance. The less thinking in the morning I have to do, the better. Plus it helps me each week to not wear the same outfit too many times. I've been known to wear out sweaters pretty quickly from wearing them almost on a daily basis. Eeek! No more of that here.
I didn't put much thought into my outfits last week for no real good reason. I find it hard to dress for fall (layering) and everything I'm wearing is black. Ugh.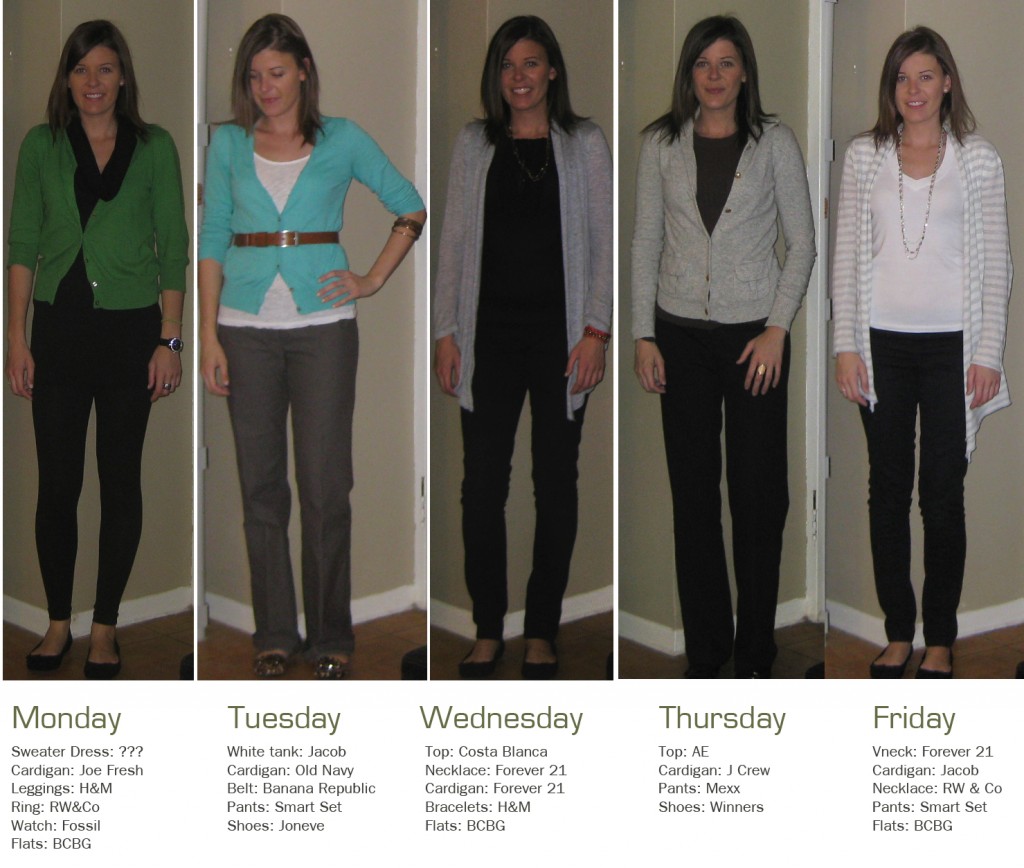 This is my outfit of the work week from October 4th to the 8th. Click the image to enlarge it to see where all of my items are from. You can view my OOTWW archives too. Have a good day all!