Today was so muggy, humid and rainy the whole day.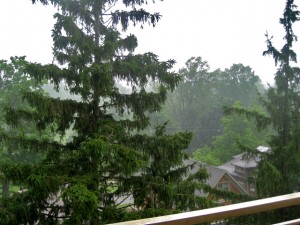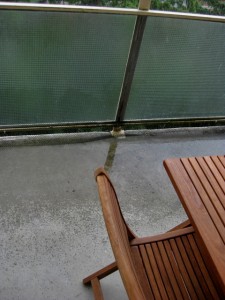 I didn't want to venture outside, but I made the trip to the grocery store (the one that sells clothing — helloooo Joe Fresh!) and picked up a really great pair of black shorts for $14. They're super flattering, and since I only have three pairs of shorts (not including "work" bermuda style) to wear outside of work, I decided I was in dire need of a new pair.
While I was at the grocery store I remembered that i needed to pick up some shoe polish. Man, those things have come a long way since the 80's. My parents have this big wooden box full of shoe polish, and I honestly thought that polishing my scuffed pair of flats would take ages and some elbow grease to get shiny and new looking again.
Boy, was I wrong. There was a small but very diverse selection of Kiwi styled shoe polishes. It all seemed too easy. Where was the "gel" rub on type stuff that you had to apply with a cloth? All the new polishes have watery type shoe polish with a sponge tip applicator. So, I just went with it and bought the $4 bottle.
Not quite before and afters. Because I started buffing right away then decided to take photos. So the right shoe is "before" and I think you can tell which ones are the after shots. Right?
My shoes look TERRIFIC. Brand new, wouldn't you say? I haven't been wearing these to work much the past year, but now that I have a new "instant spit shine" (the bottles quote, not mine!) finish, I can wear these favorites of mine every single day, just like the day I bought it.