Why have I not used EBay sooner?
Last night I bought a sports watch to track my time when I run. But more specifically, track when I'm able to walk for that one minute (8 mins on, 1 min off — next week we up it to 9!).
I had a timex sports watch that I won in 2006 with my old job. But I have no clue where it is, and it had a fabric strap that kind of broke.I was also sort of eying this watch as well however, I didn't want a fabric strap anymore, so I opted for the resin one.

Also? I needed it for an alarm clock in the mornings. My blackberry's alarm clock doesn't work anymore!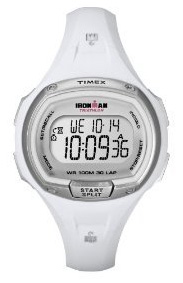 This watch retails for $79.99 on the Timex website (view here) but on Ebay I bought it for nearly half that! I didn't even have to bid because it was a buy now option.
Cha-ching!
I hope it arrives soon!! :)