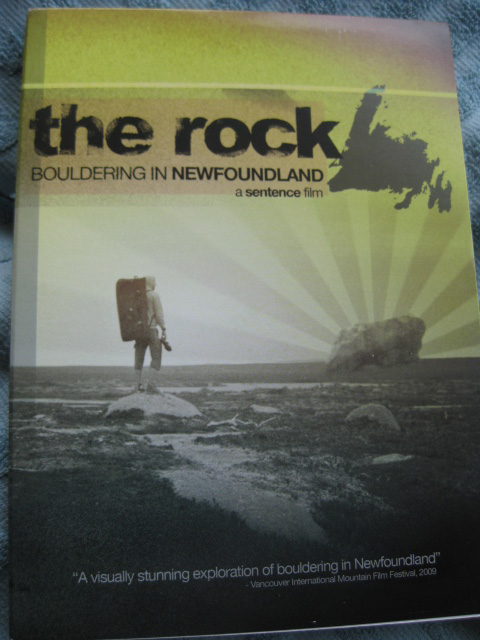 After blogging on Kelly's site yesterday, I whipped out "The Rock" bouldering in Newfoundland DVD that I "appeared" in, in 2004 on a climbing roadtrip, me and a few buddies went on. I received the finished product about a year ago, and only watched it now. I'm not sure why I waited so long to watch it, but it brought back good memories. Here's a clip (or two) of me climbing.
The quality is poor because I took a video of the video. Lame.
I'm sitting up on the rock on this one. you can sort of spot my infamous blue pants, then there's a shot of my crank-face walking next to a boulder lol.
Go view my teeny tiny YouTube page!