Showing some more of love for Etsy. I ordered these adorable and affordable rosebud earrings off Etsy! The seller has so many colors to choose from. I had dntessier99 marked in my favorites for a few months and I decided to just go ahead and purchase them because I was in need of some retail therapy.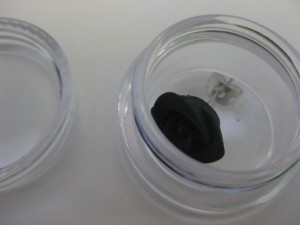 I knew what size they would be, as the photo she took of them are on a keyboard. They arrived in such nice packing so the clay earrings wouldn't break. Look what they came in — I already had one earring (which was wrapped in tissue paper) already in my ear at that point. I couldn't wait. lol. However, once they were IN my ears I thought they'd be about half the size of what they are. Still adorable though and they arrived pretty quickly from the states.

Here they are, finally in my ears. Beauts, no?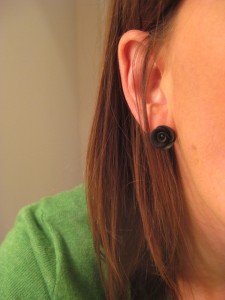 Check out her etsy shop, and she even has a Facebook page for it!