I had these pictures on my camera since Alfie's last day at Level 1 Obedience training. This was our exam, and here I am telling him the "sit stay" command. He was doing so well! On the down-stay, he got up twice in the four minutes. Argh.
I swear my neck isn't always that pulled forward. Or is it? :(
This is the FOCUS command:
I love how he's looking right up at me :)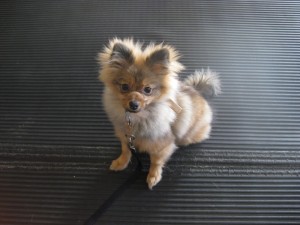 (My new favorite picture of him. I think it's because of his crazy hair do)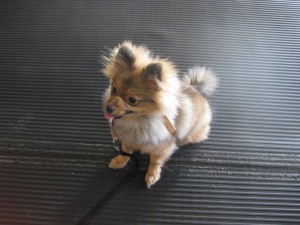 Alfie has a head halter on when he goes out for walks (only if he barks, it goes on immediately), and when he attends classes. The only thing that really bothers me about Alfie, is his barking. It's uncontrollable right now. But hopefully with the help of the head halter, it will stop.

Here's the French Bulldog I was talking about before (see last paragraph). The one that makes all the owners in the class break out into laughter due to his noises and silly demeanor.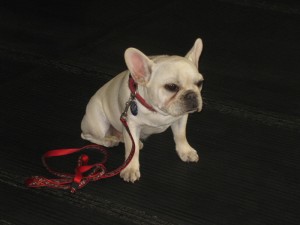 Hi Stuart!
This is actually Stuart in his sit stay command. The boy ended up taking these pictures (obviously). The owners had this one down pat ;) He always falls asleep!! ROFL!!!
Next class starts up on Thursday. Eeks!
And lastly, Jen is giving away some Dove deodorant over at her site. Comment to win, you have until Thursday! :)