Just me keepin' it real, at work. ha ha!!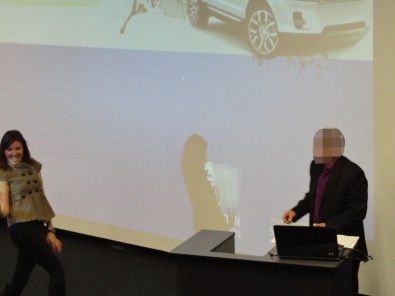 We held a seminar, and I'm the person who just does the technical work for the seminar. Just hooking up the laptop and powerpoint, and sit back and relax lol. I blurred out my co-workers face. Don't think he'd appreciate unknowingly being on my site.
No peeking at my work's website address :)
An audience member had a question. I'm literally dying inside here. Ball of nerves.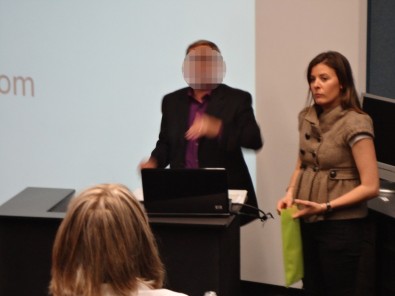 Do I really make faces like that? I swear, I was carefully listening to the audience ask questions.
Enjoy your Wednesday!