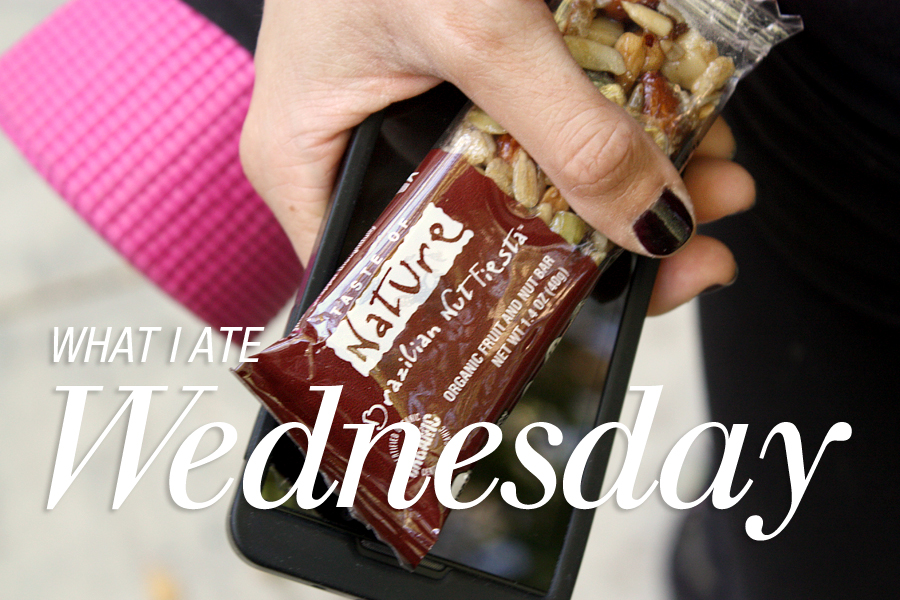 Folks, it's time. It's time to take a photo of everything I've eaten in the run of a day and post it on the blog for everyone's enjoyment. I do have to say, though that sounded sarcastic, and it was kinda supposed to — I actually do enjoy seeing what people eat in the run of a day. Kinda gets me motivated to cook something different for once.
It's been since July that I posted a What I Ate Wednesday (thanks to Peas & Crayons for organizing these WIAW's). Let's jump right in, details at the bottom of the post. Many of the items I ate aren't photographed. Sometimes, I get too hungry man. With that being said: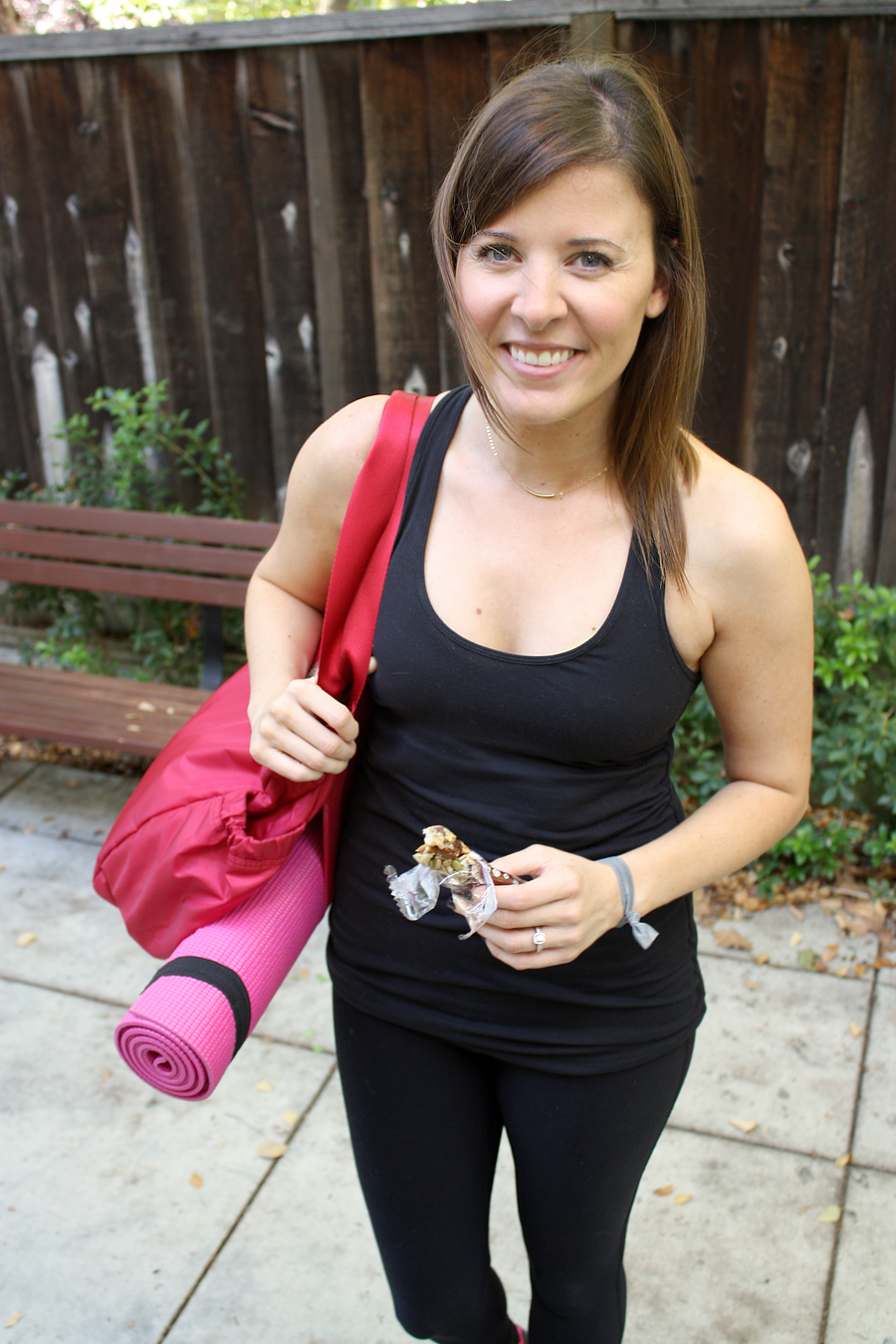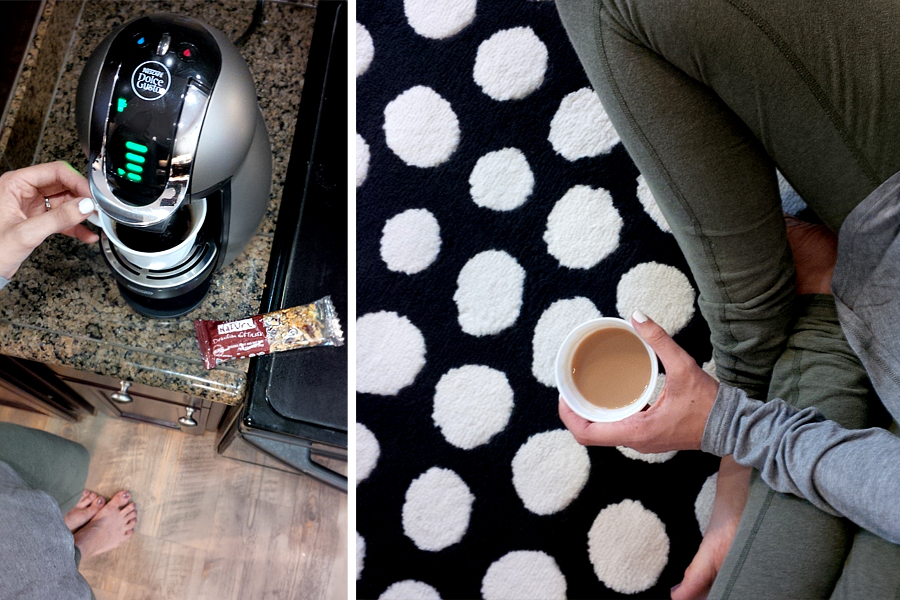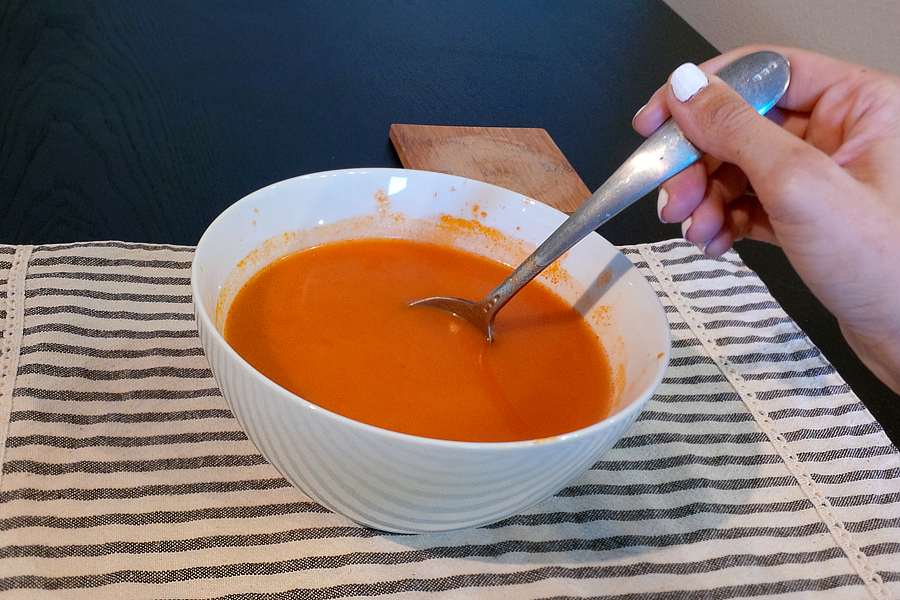 8:42a: I pour myself a glass of icy cold water from the fridge, then grab a banana and a handful of raw nuts (with mini m&m's), because I'm too lazy to put together a real breakfast. Does anyone else hate their bananas with even the slightest bit of brown on it? It's the last one, and I could've easily chucked it in the freezer for smoothies, but I took one for the team, and ate it. Brown spots and all.
10:36a: Since I'm about to head to the climbing gym to do yoga and boulder after (and try to get this one V3 boulder problem I've been working), I want my belly to be full until I can get a real meal in. I turn on our new Dolce Gusto and make myself a hot cuppa tea before changing into climbing gear, then grab a Taste of Nature bar while I head out the door.
2:30p: After climbing and yoga, I'm ravishing. I swung by Whole Foods and picked up two sandwiches from their deli counter and brought it home with me. Not pictured. I ate it while driving home. Ha!
7:03p: I was on my own for supper, so I heated up my favourite tomato bisque soup (Campbell's, you're mmm-mmm-good) a tall glass of milk, with a few cheese and crackers on the side (I snapped the picture before getting the milk + cheese + crackers).
9:45p: The Guy and I are slowly getting through his birthday ice cream cake, so we had a piece of that later on too. No photo, because I'm an animal and cannot take a photo of something so delicious.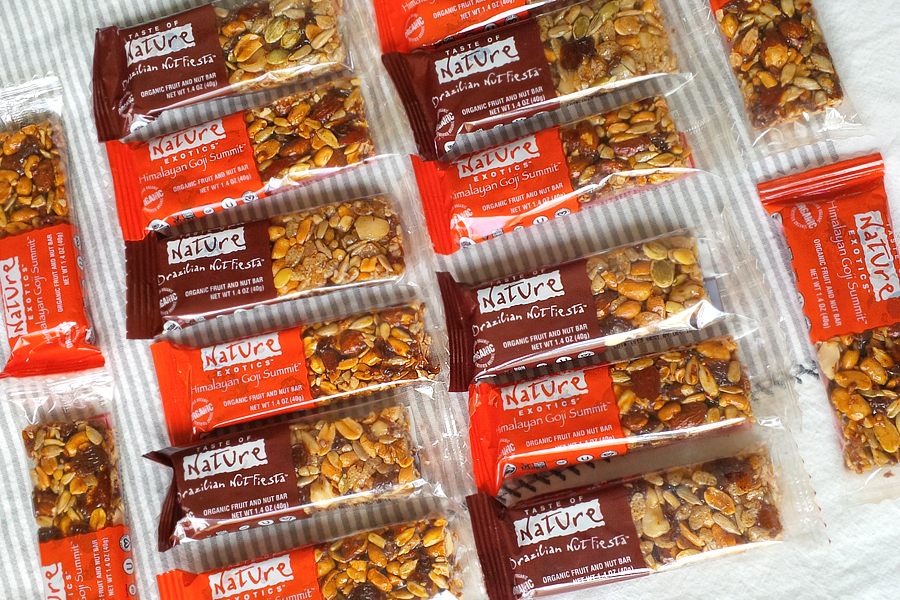 You may notice the abundance of posed photos of me hanging out, eating a Taste of Nature bar. I received a number of boxes from the Canadian "granola" bar company to try out this summer. I brought a ton along with me to Lake Tahoe when my husband was going to do his 6th Ironman, but it ended up being cancelled. I've been treating these bars as a special treat every once in a while, or when I'm late and feeling rushed and need to get something down in my belly. They're also great to pop into your purse for on the go.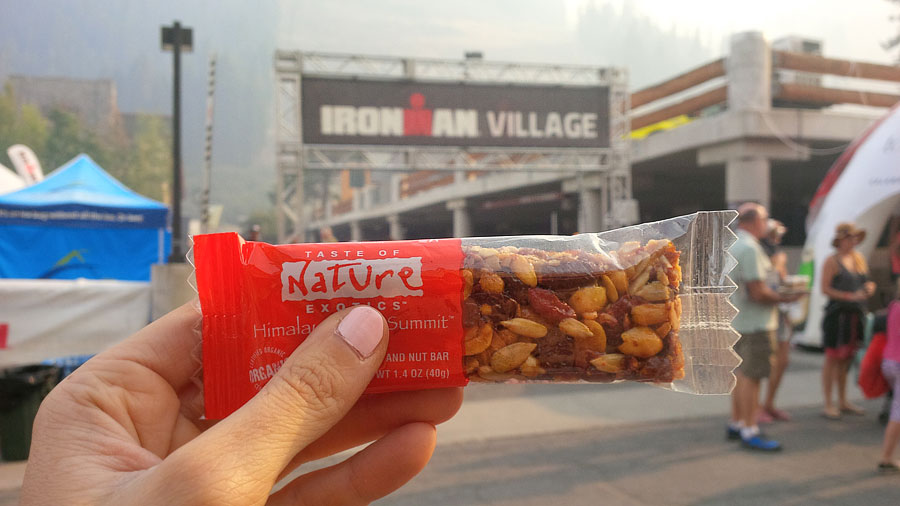 Modelling my manicured climber hand with the bar in front of the Ironman Lake Tahoe athlete village. Why not. There's something different about these bars that I find irresistible. I've had a couple of these Himalayan Goji Summit bars throughout the Lake Tahoe adventure (which unfortunately got cancelled).
I've been taking these bars to the climbing gym to snack on, since I'm there hours at a time, between yoga and bouldering I get a little famished from time-to-time. Some of the bars are paleo friendly (the Brazil nut one I have contains some brown rice syrup and whole grain brown rice crisps, and seeds which aren't paleo friendly) but for the most part they taste pretty awesome. Then again I love these types of bars.
If you're interested in the facts, here are some Taste of Nature highlights:
    Bars are under 200 calories
    6 flavours available in the USA: Brazilian Nut Festival, California Almond Valley, Quebec Cranberry, Canadian Maple Forest, Himalayan Goji Summit, and Persain Pomegranate Garden
    Bars are $1.99 each
    Non-GMO, Gluten free and 100% certified organic bars with nothing artificial, no filers and no added sugar.
Disclaimer: I was sent a few boxes of Taste of Nature bars in exchange for my review. Options are no one else's but my own.