I "met" Aleeza by finding her beauty videos on YouTube. She's not too far away from me, as she's located in Toronto. I usually live vicariously through her expensive taste and haul videos. Love them. Aleeza was also doing Project 10 Pan and reminded me that I should do it too. You can check her channel out, and she also blogs and is on twitter. Aleeza must know that I'm incredibly into Nutcrackers this year — check out her favorite decorations below! Love that she personalized the little tree with my name, awww!!
_______________________
  One of my favourite things about the holidays is decorating the tree. I love shopping for new ornaments, especially at Crate and Barrel. There are always new ones every year (and also some classics).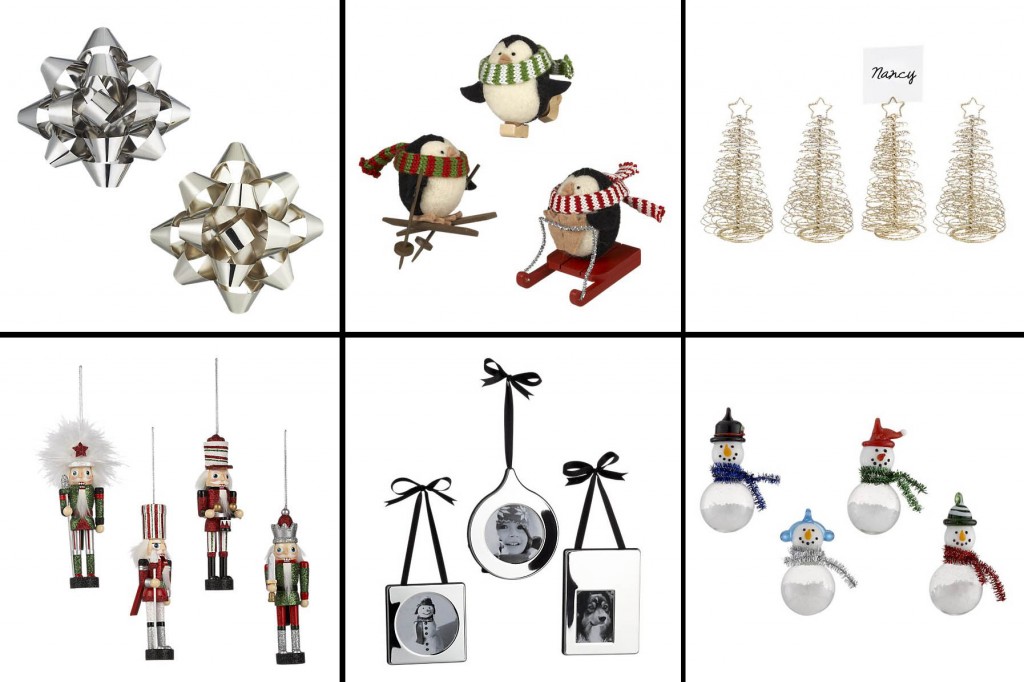 1. Metal Bow Ornaments
Normally, you would find these on a gift box but they look even better on the tree.
 2. Wooly Winter Sport Penguin Ornaments
Who doesn't love penguins? Especially after the Happy Feet movie. These fun-loving penguins are enjoying some of the fun activities of Winter.
 3. Tree Ornaments
I love the spirals of sparkling gold wire. The swirling shapes decorated with glitter and beads double as a placecard holder. It's perfect for the table or the tree.
 4. Nutcracker Ornaments
The Nutcracker is the epitome of holiday entertainment. Seeing these stalwart wood soldiers painted in candy-striped color schemes make me nostalgic for Christmas.
 5. Silver Frame Ornaments
These mini keepsake frames come in several shapes. You can hang photos from the tree or set it upright with easel back. These also make great gifts.
6. Snowmen with Snow Ornaments
Glass snowmen bundled up in festive winter hats and tinsel scarves, which also double as a snow globe.
What ornaments are gracing your trees?
xo,