Kiehl's is a very high end skin care line, probably at par with Philosophy (my review). I had the chance to try out Kiehl's face moisturizer after I purchased a jar of it on Ebay last winter to dry and self-cure my own eczema. It was nice, but too light weight for the dry winter months in Ontario.
Kiehl's had a Thanksgiving promotion which I posted about on my coupon site, where Canadians can get free shipping and a free hand salve with any purchase, and three samples. Just like Sephora does! Bonus. Obviously I went for it. I looked for the cheapest product I could find on their site because I didn't want to get one of the $50 products I've been eying. Trying to save a bit of money for Christmas, ya know. So I bought an $8 lip balm.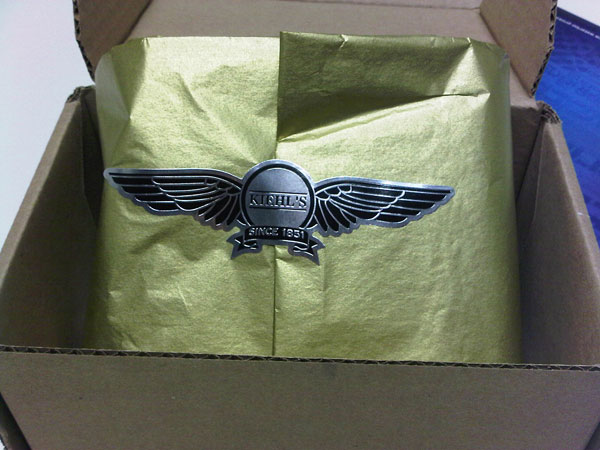 It came in a pretty packaged arrangement with a Harley Davidson look-a-like sticker (ahem Jen).
All my freebies plus the lip balm I purchased. Kiehl's Ultra facial cream (what I ordered off ebay last year), lip balm #1, ultimate strength hand salve, close shavers squadron, and bare earth deep pore cleansing masque. Nice sized samples at 5mls each + the hand salve is 30 ml!
Though, for my purchase of the $8.50 lip balm, I'd appreciate a little lip piece to smooth over my lips with the balm. Am I supposed to wash my hands, apply the balm on my fingers then to my lips? Annoying!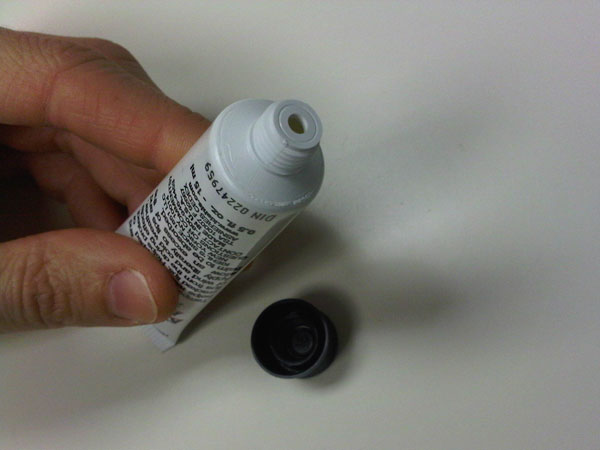 Why am I writing this blog post about my recent purchase at Kiehl's? It's because I found something similar to what my Mom uses on her dry hands. A moisturizer quite on par with Neutrogena Norwegian formula hand cream. It's thick, hard to rub in, but keeps your hands moisturized for hours even after washing.
However, of course Kiehl's = more expensive version of Neutrogena's cream. But still! Meanwhile, it took forever for it to ship out of their location in Quebec — 7 whole days til I got a shipping notification. So it was in my hands in 11 days. I assume it took so long because of their Canada-wide free shipping.

What's your favorite lotion or moisturizer?