I've been really into internet radio stations lately. More along the lines of indie rock that has nice mellow flow to it. Kno' what I mean? A feel good kind of music. The other day, I tweeted out that I was listening to indie rock on Grooveshark.

My cousin wrote back that she was listening to…

The other stations I really love to listen to (which are more house music) or kinda loud are audioboxlive, protonradio.
But you know what? This coffee shop indie reminds me of the music they play (or should play) in the Fossil store. Kinda relaxing, but kinda indie and fun. Calls to everyone whether their age be young or old. Don't you think it suits the Fossil theme?
Music brings back so many memories. I'm sure you all can relate. For instance, I really enjoy music from Louie Armstrong, Fats Domino, , Ella Fitzgerald and all those oldies. It brings me back to when I discovered them as a preteen. I had a periwinkle colored bedroom and drawings of Louie on my wall that I did when I was in Art School.
Jumping all over the place here with my blog post, but since I was talking about Fossil two paragraphs ago, I may as well keep going. My boss recently bought a Fossil purse but not from the flag store itself. She got it from The Bay so you probably won't be able to get one of these again.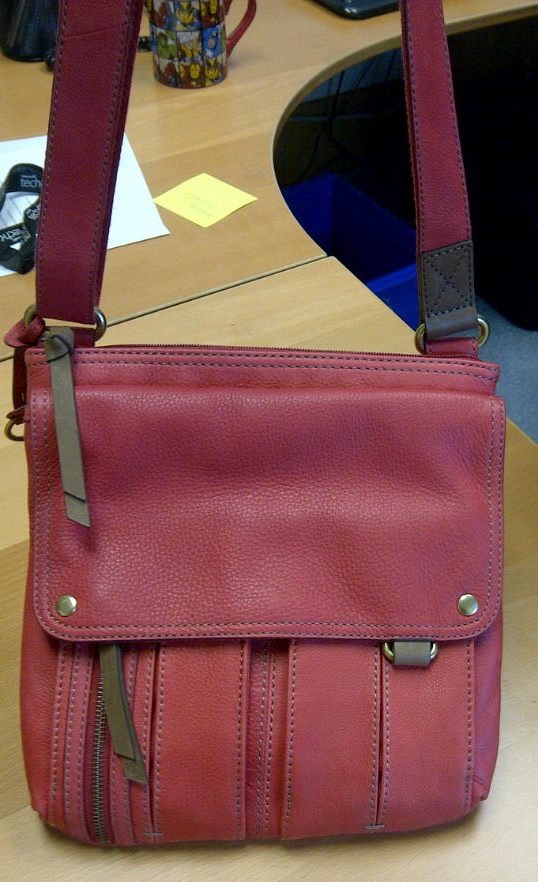 She also bought the same wallet I have, but hers is in brown. It's crazy soft. Softest leather you'll feel. Touch it through the screen, that's how smooth and buttery it is. Trust me. K maybe the leather's more smoother.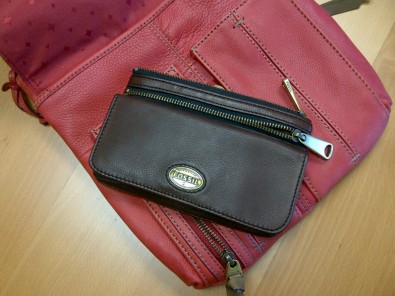 The color of the purse is a beautiful tomato red color. Perfect rusty red for Fall.
Here's the other side of 'er. It looks small in these pictures but the purse itself is bigger than my Fossil explorer crossbody.
Fossil shared their fresh floral prints on their blog the other day. Fossil Floral Fall. That's what I'm calling it. Blue dress is A-1 in my books. The boots to go with it? I need those. I thought they stopped selling footwear? Anyone know for certain? Either way I have a pair of new booties I got from Target the other week. Similar style, which I'm digging.
The girl in the green dress reminds me of a brunette Julia Styles. Agree? Circle Yes/No for your answer please. Why did she pop into my head? Probably because I"m on the 5th season of Dexter (NO SPOILERS!) and she's one of the main characters during that season.
Are you a fan of floral print?

Do you own anything from Fossil?

Are you ready for Fall?