Storage ideas for the home. I have a healthy obsession with baskets, boxes and anything else that help a room come together and get organized. The wire set of drawers I have, thanks to Jessica. We've put them in our spare bedroom for now, which holds all of The Guy's athletic wear.
Dotted Baskets // Rose Gold Crate // Glass Jars // Jute Basket // Wire Baskets
Daiso is a great spot for getting things organized. I bought a lot of clear baskets for under the counters in the bathroom and kitchen. I ended up getting some cute clear pencil cases from there too. Love that store, seeing how everything is just $1.50.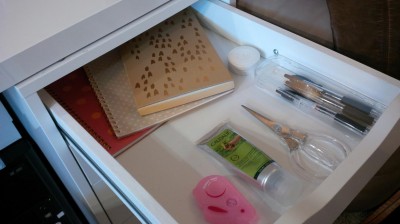 How do you stay organized?
See older things I'm loving:
One.