I bought a clothing rack on Amazon last month and back in the day, I'm talking way over a decade ago when we lived in Canada, I used to do these daily OOTD pictures and post them up here on spiffykerms at the end of the week – anyone remember those?
Well I started to have to do them again but mom-edition. I pick out my clothes that I want to wear that week, including my bras, undies and even jackets. I put them on hangers and grab the first one in line to wear. I do the same with my boy's clothes. I love putting together little outfits for them and with my eldest I also include his undies/socks. Each night I take an outfit from his basket and bring it into the "morning basket" is what I call it. Inside the morning basket is this: a water sprayer for his hair, a comb, a brush, sunscreen, and the two boy's outfits. That way after breakfast clean-up the stuff to get ready for school is right there on the table and there's no rushing around. It's fantastic, and I think I'm a genius for coming up with it on my own, ha!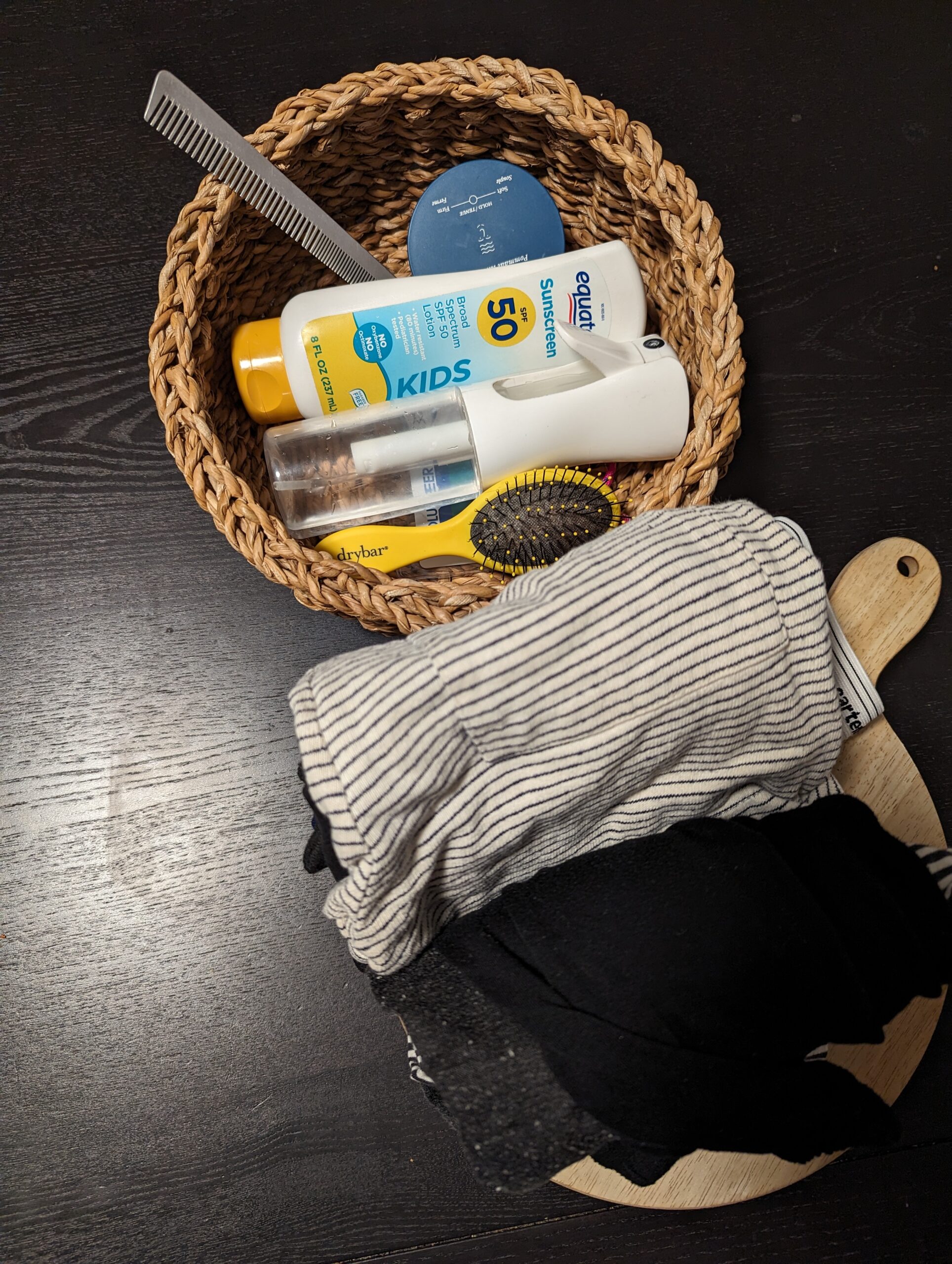 The nightly routine is a slower pace. As much as I reeeeeeally dislike doing it – I must tidy up the entire kitchen before going to bed. Such a dreaded chore. I load the dishwasher, clean the air fryer if used, and put it away in the cupboard because I dislike bulky things out taking up so much space even if it's used daily. I fill up my sons water bottle, pop it in the fridge, and get his snacks ready for the day and add it to his backpack.
I kinda stick to my plan about 5-6 days out of the entire week with cleaning the kitchen before I head to bed. But it sets me up for success in the morning with a tidy counter-space to make breakfast and get it on the table by a certain time.