I hope everyone had a nice weekend! Is everyone ready to start their week? I guess me being on the West Coast, everyone has already been at work for a number of hours already.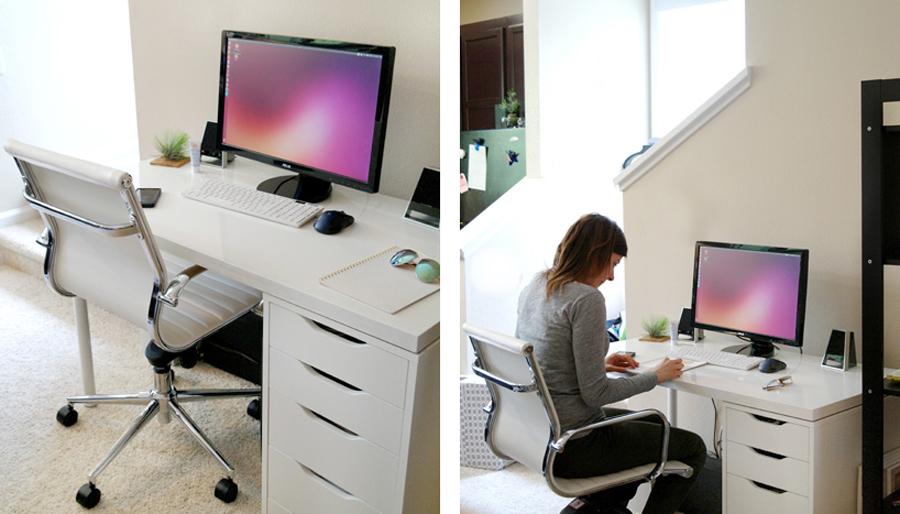 My desk was such a mess this weekend, I decided to finally tackle it. It's an ongoing battle, I can have it clean for a day or two, then boom papers flying everywhere, products piled up in the corners, water bottles and hair sprays not where they belong. You know how it goes, it'll be the same again tomorrow.
I'm about to head out to the climbing gym to attend another yoga class and get in a boulder session right after. Last week I went to yin yoga again (it seems for some reason I keep missing that class — either The Guy has my car, or I had other plans). But man, does that class ever pull at your insides. My upper ribs were so sore, I couldn't sneeze/blow my nose or cough (I don't have a cold, though it sounds like it when I talk about it like this hey?) without any pain, ha! What a workout.
When I was home in Newfoundland, my Mom mucked up a nice meal one of the days, but there was one addition to my plate I've never seen or heard her make before. It was a cauliflower puff, of sorts. I couldn't get enough of it when she made it, so clearly I asked for the recipe. I ended up making a large dinner for The Guy and I, all based around this puff. It doesn't look like much, but it was freakin' delicious. Now tell me I don't know how to feed my husband well, after a nonchalant 30km run!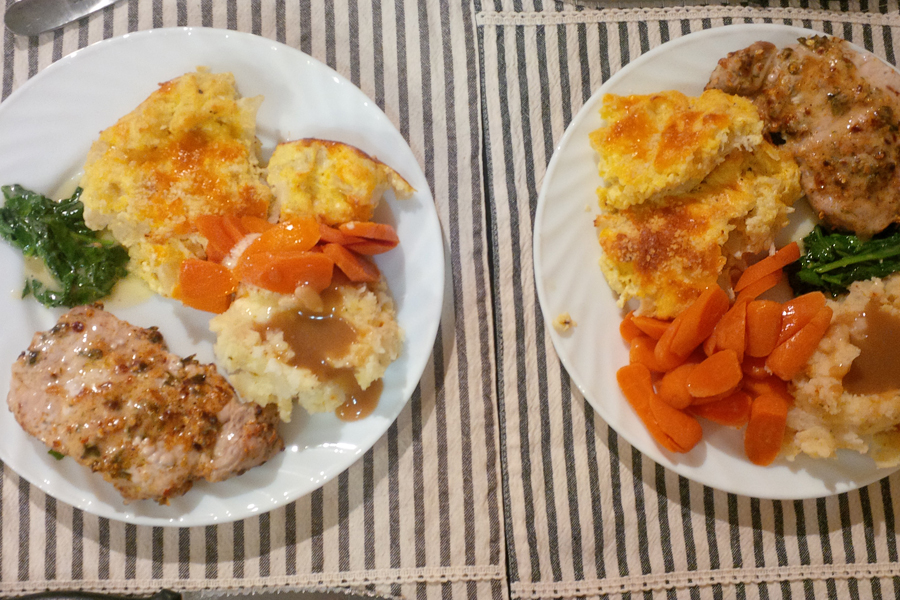 By the way, I can't believe how many people entered into the $145 Starbucks gift card giveaway (now over) over five thousand people. Crikey. I contacted the person who won, and it's already addressed and in the mail to her.
I saw Fitmark Bags on Instagram and noticed Camille LeBlanc (Canadian CrossFitter) had one, and tons of other famous athletes. I totally wanted to see why everyone was so into them, so I asked if I could review one of their bags. They agreed and asked me to pick one out. I couldn't decide between the Agility Tote or the Sport Tote, so I let them surprise me between that, and the colour choice.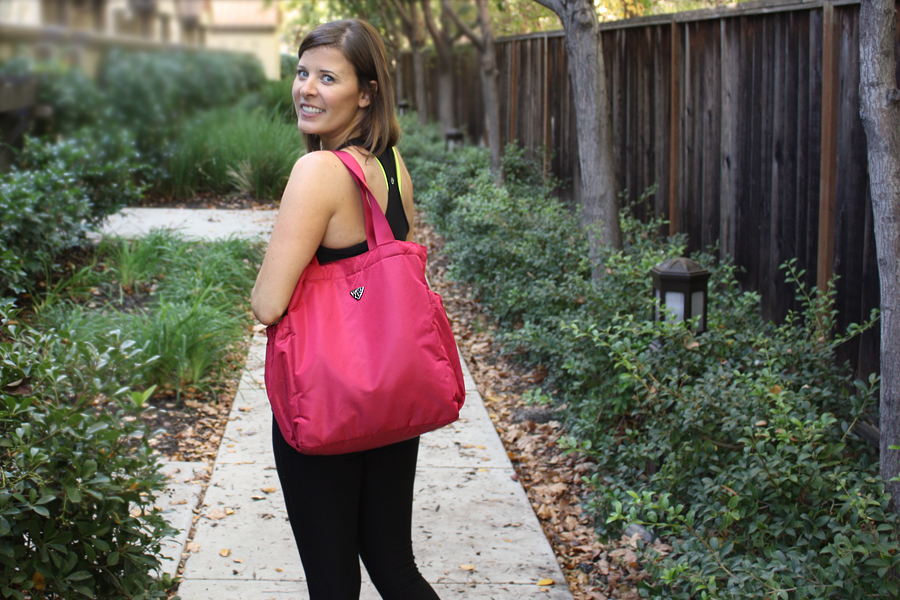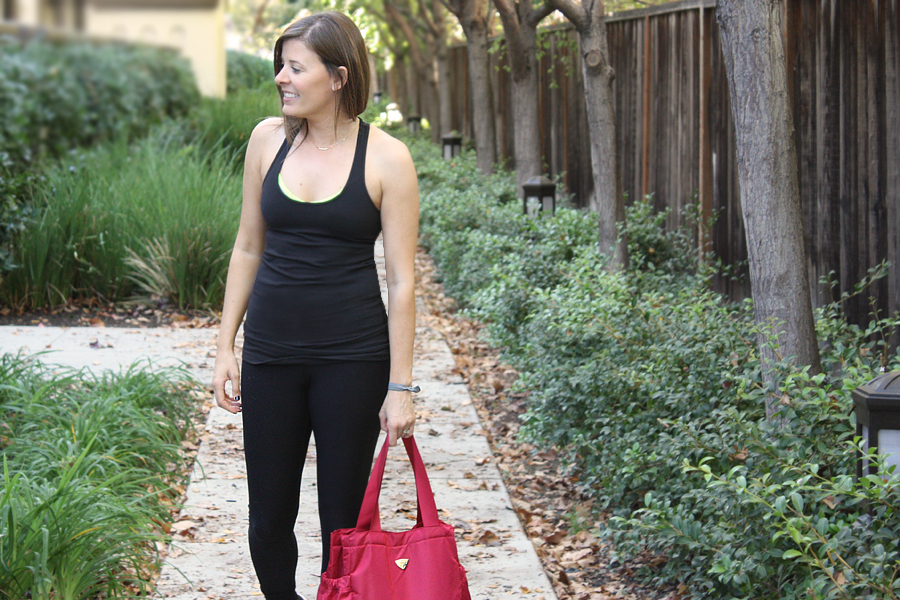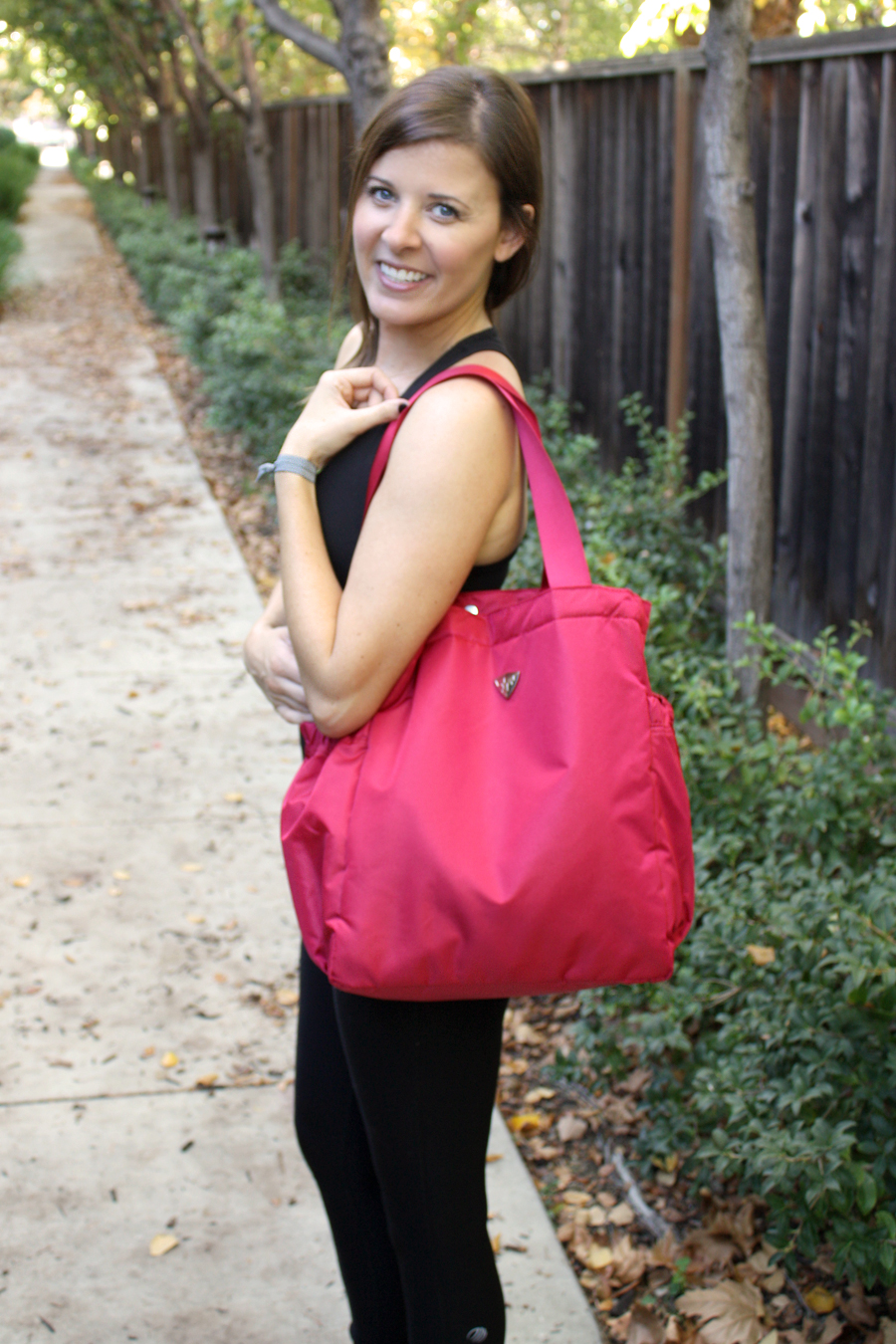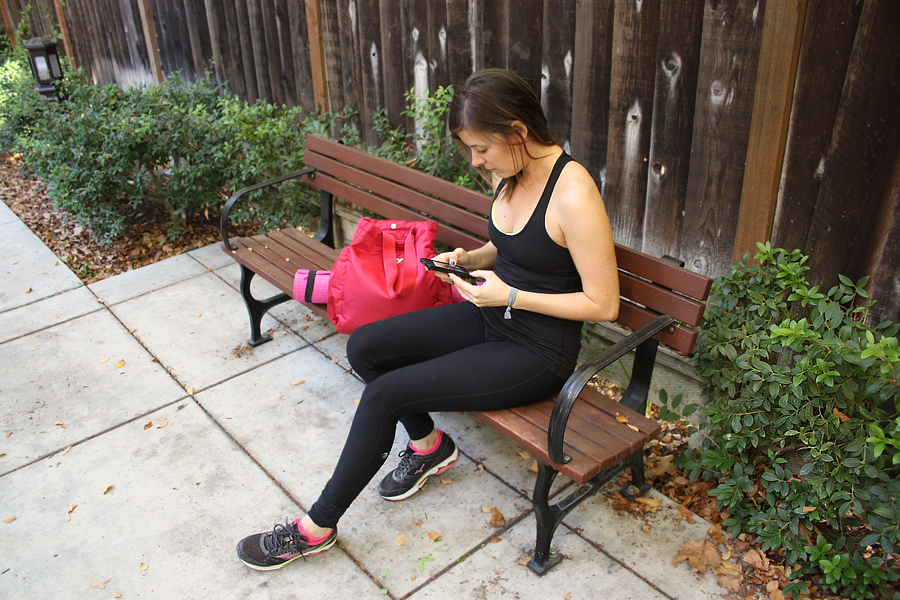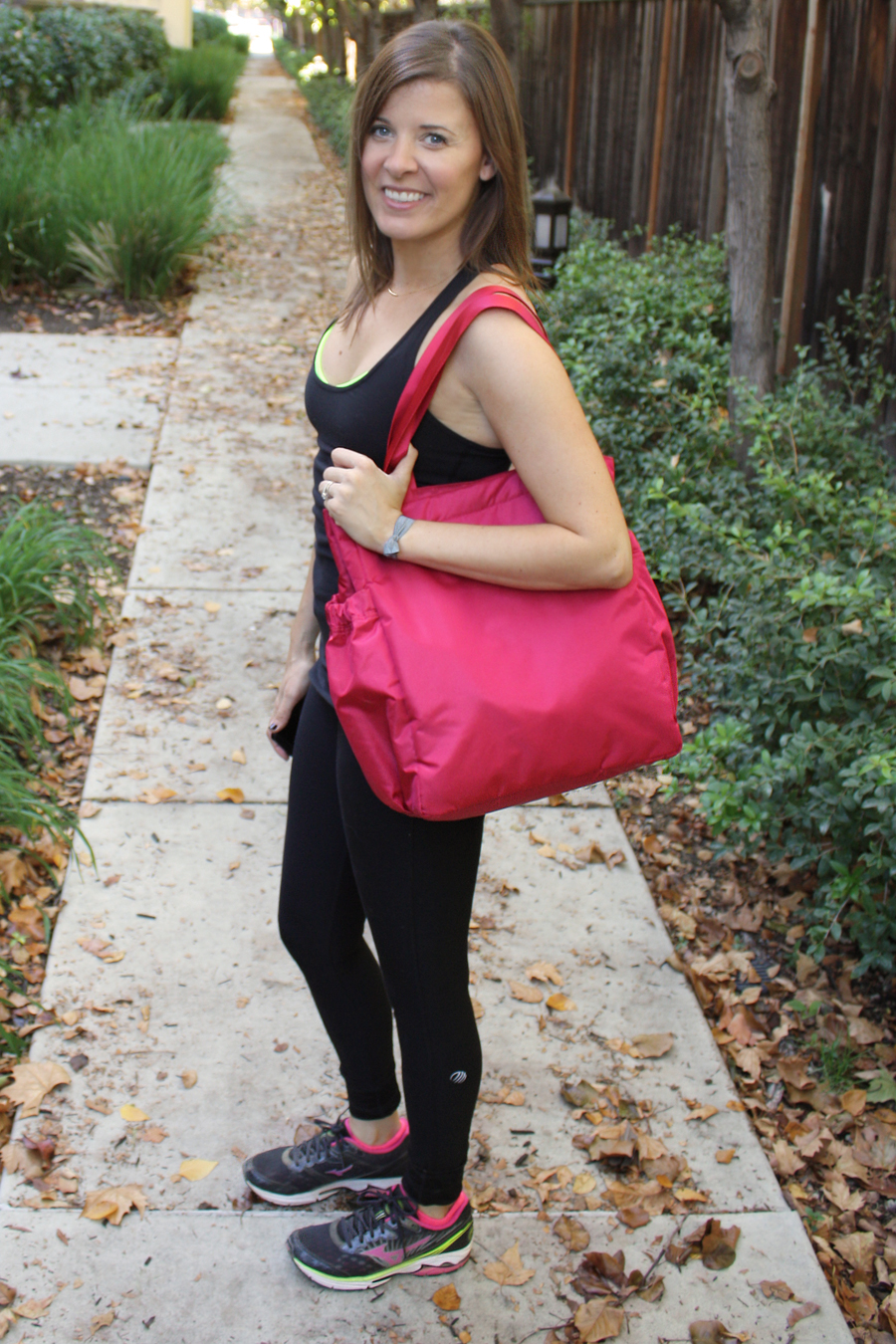 You can tell in one of the photos it has a zip on the backside that fits my yoga mat, it's cool. Fitmark Bags have tons of other bags to choose from, and especially for those on a special meal plan where they like to bring their food wherever they go. I was like that once, when I was on Paleo for 30 days.
I'm enjoying the Agility Tote so far. I've been using it both as a purse and a gym bag to bring to the climbing gym, since it's not too small or too big for either. Fits my harness, climbing shoes and chalk along with my yoga mat, with two side pouches for water bottles or keys. Or I can utilize it as a purse and I can flick my wallet in there and head out.
Alfie seems to be enjoying himself.
Sometimes I ask The Guy to take photos of me, and during those photoshoots there's bound to be some bloopers and out takes. I never thought about posting mine until I noticed that Kelly posted her's last week. I got a kick out of them, so I decided to put together a bunch from this session.
You'll notice I use the Fitmark Bag, and my other pink bag on the regular. Do you switch out your gym bags? Mine don't get too dirty, unless the chalk bag falls out, but that's secured in its own ziplock baggie.
What kind of bag do you bring to the gym with you?