Check out more Bay Area Playground posts here!
Muwékma Park
1035 Indian Wells Ave, Sunnyvale, CA 94085
Muwékma Park is a dedication to the Muwekma Ohlone Tribe of the San Francisco Bay Area. The newest playground in the Bay Area is 6.5 acres big. This is an accessible playground and officially opened at the end of July. When we visited, it didn't even have a name yet!
This playground has a customplay structure designed to mimic a tree house with the largest transplanted redwood becoming the centre of the playground (info source: eptdesign). Each "tree house" is connected by a series of ramps making the play structure wheelchair accessible. My boys (20 months, and 4 years old) enjoyed it, but I definitely had to keep an eye on my little one as one of the structures (shown below) wasn't the safest for someone who doesn't know what danger/falling is just yet, ha.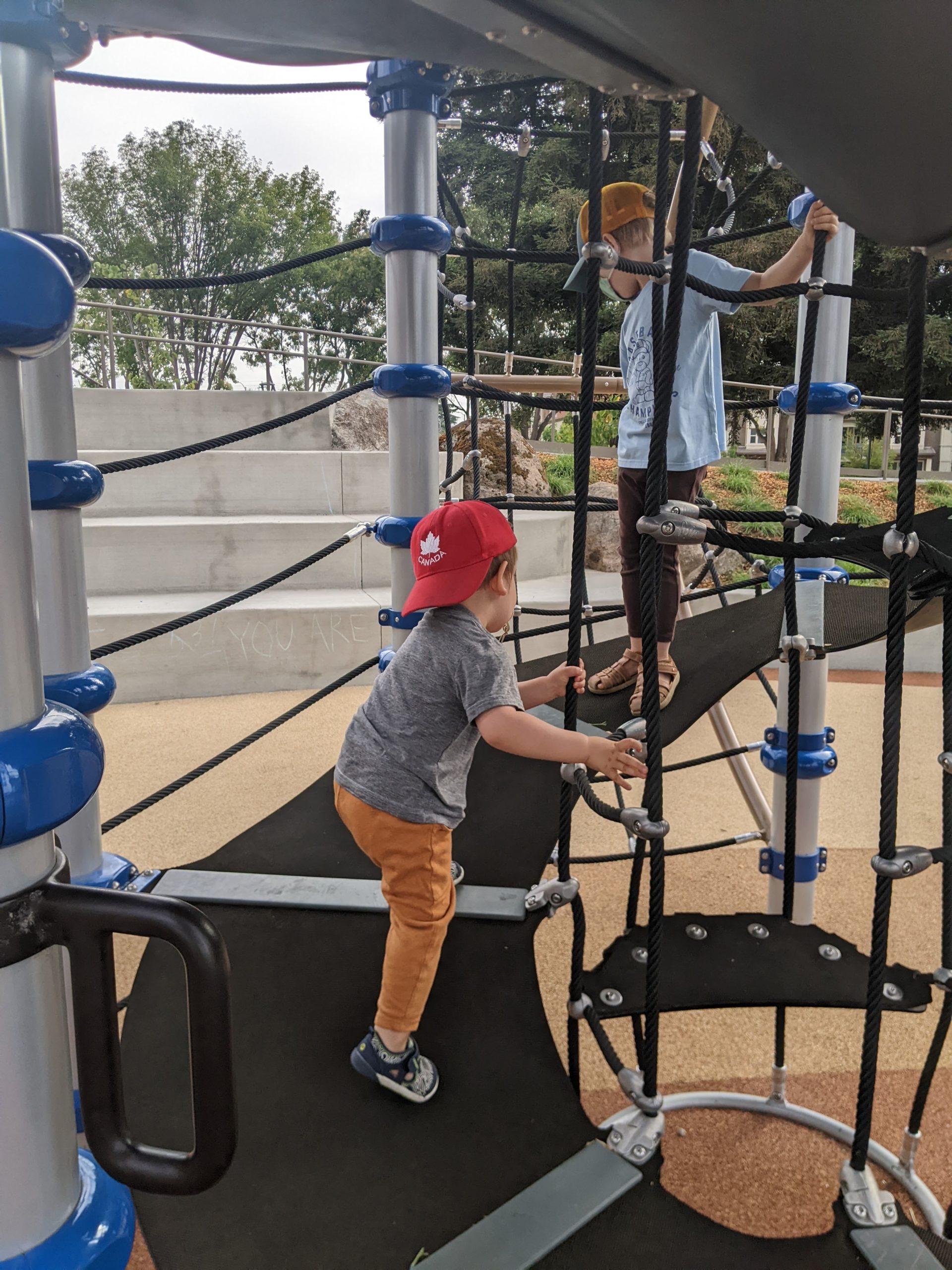 Alongside the play area of the park there's a huge grassy field and a path for your biking or scooterin' needs. Next to that there's an enclosed dog park to bring your pup, too. Clean/new bathrooms on site.