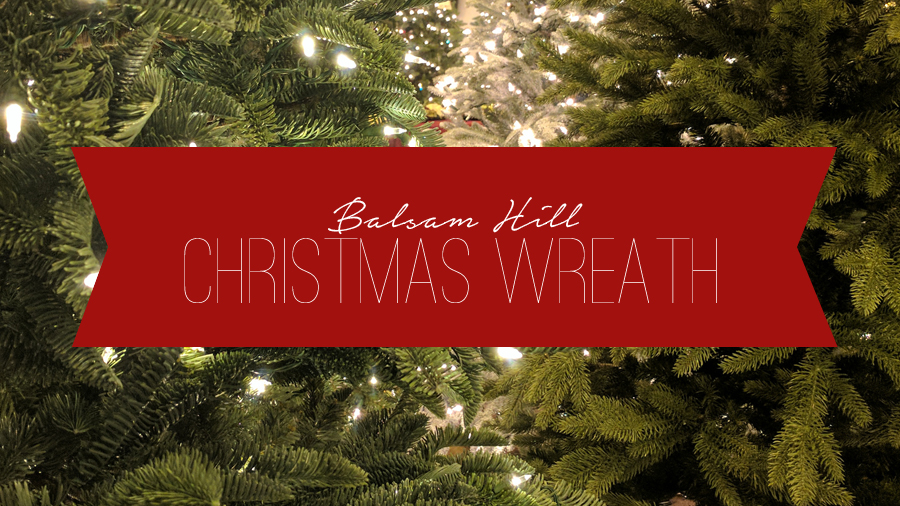 I probably sound like a broken record at this point. But I keep repeating it to prepare myself. At first, I wanted to cancel Christmas, but when would I start celebrating it again? Christmas is my favourite time of year. FAVOURITE. And my Dad isn't around this year to celebrate it. A year of firsts without him. Tough but it's gotta be done.
Ya can't dwell on sadness b'ys.
And I'm in the mood for Christmas! Gimmie a spiked eggnog and blast those Christmas tunes so I can rock around the Christmas tree.
In November Lauren invited me as her +1 to a Balsam Hill Insiders Showcase event in Burlingame where we decorated large 26″ artificial Christmas wreathes. You know we're going to have a good time when the two of us are stoked for an event. Neither ended up winning the wreath making contest. But we did come away with door prizes and a goodie bag at the end of the night, which was so unexpected and absolutely phenomenal! I won a huge stand-up white Christmas bear with a little bow tie, that's actually hanging out in our front porch right now. And inside the goodie bag was a coupon for Balsam Hill along with delicate and so intricate glass ornaments for our Christmas tree.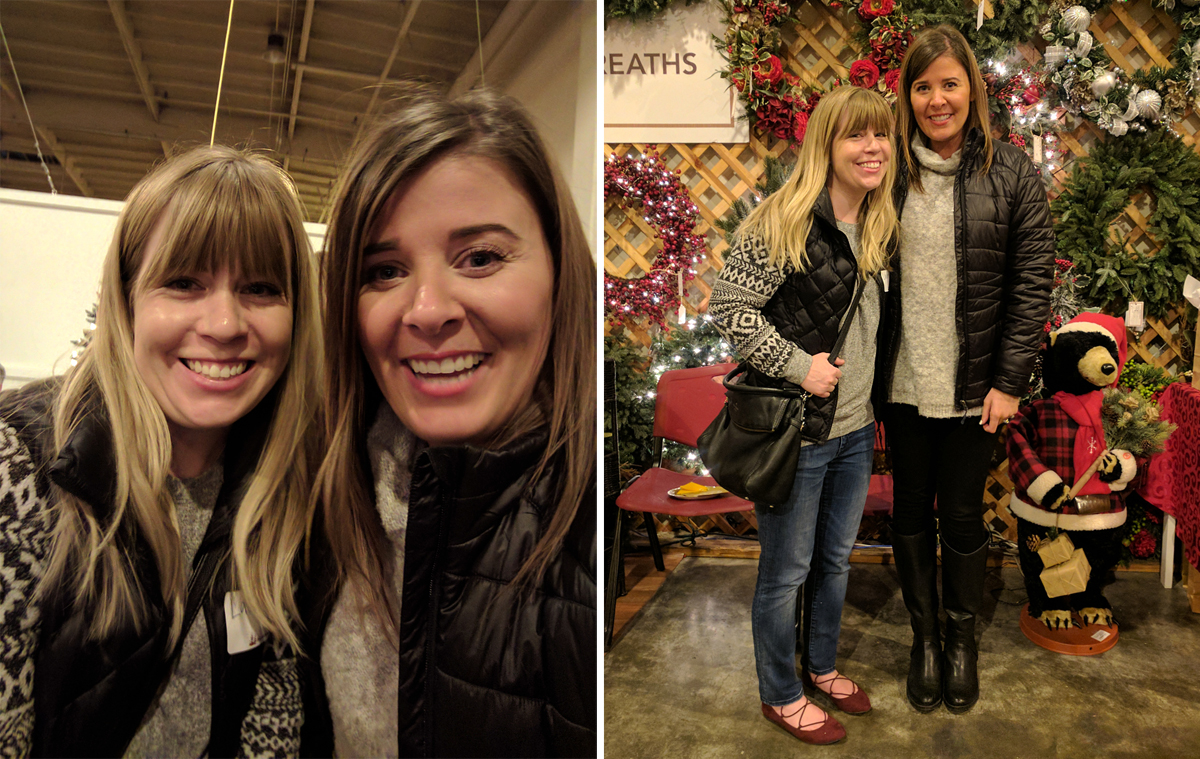 It was my first time at Balsam Hill and was it ever gorgeous inside, and behind the scenes of the showroom there's a Christmas Tree + Ornament Lane. Why can't it be Christmas season for longer? It really does bring me tons of joy with the warm glow of Christmas twinkly lights.
Oh, and it was a contest! And definitely super fun with tons of laughs and memories. I hadn't decorated a wreath before. To be honest wasn't entirely sure what I was doing, but many handed me compliments and praises of what I had created. It was a nice feeling :) Serious faces hard at work.
Here's my finished product hung up on the wall with care (for profesh pics!). I wasn't sure what type of look I was going for, but I knew immediately as soon as I saw the velvet ribbon it had to be the star of my wreath. I just went with whatever worked, and for the most part I think it worked out well, don't you? I mean… I think it's really well done. Just patting myself on the ol' back here!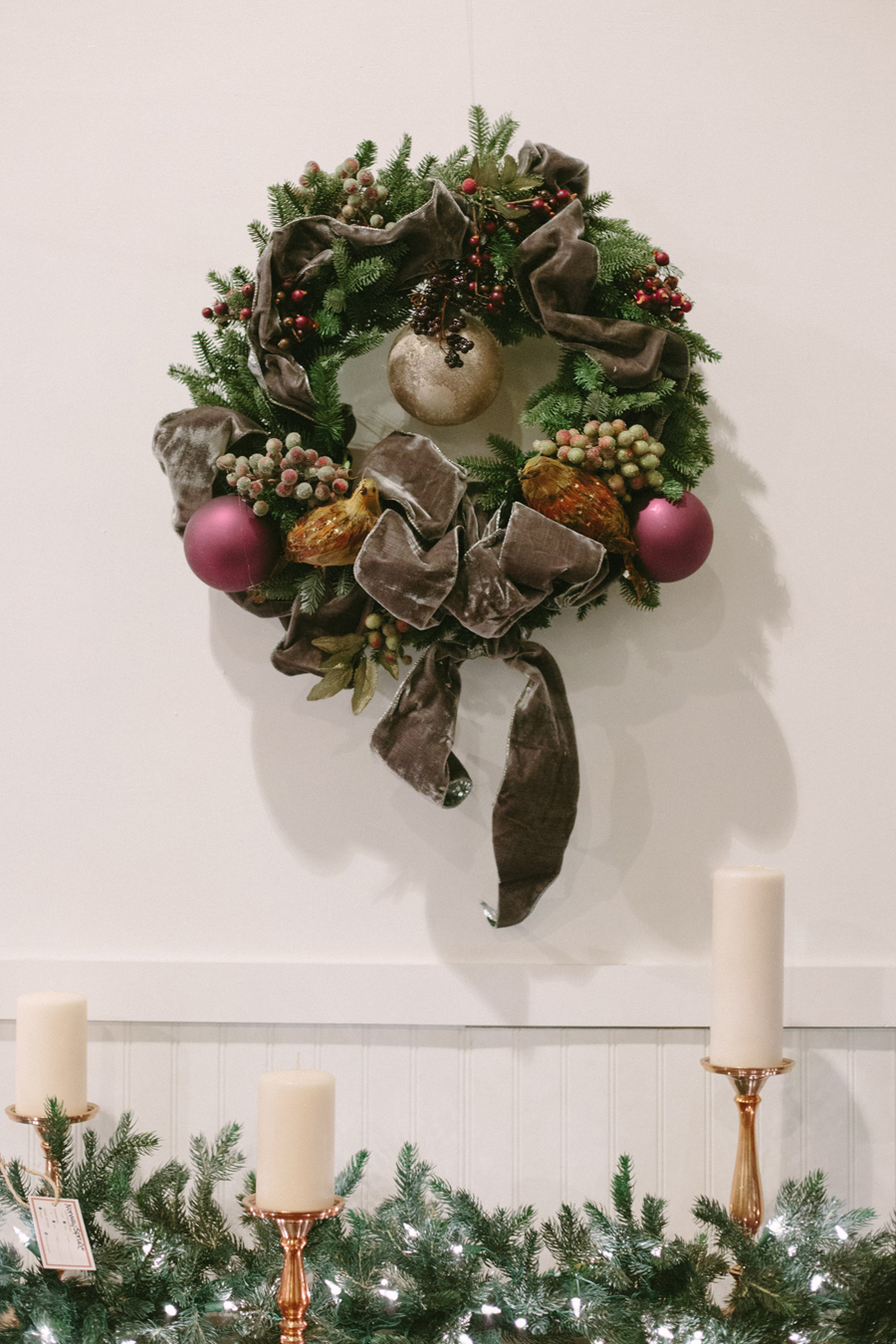 If you're not subscribed to my YouTube channel you might've missed what video I posted right after the event (watch it here!).
Huge thanks to Balsam Hill for allowing me to be Laurens +1 to the event! Hope to attend again next year :)
Balsam Hill
1561 Adrian Road
Burlingame, CA 94010
Facebook | Twitter | Pinterest