Yes! You should be applying the SPF on a daily basis. Summer. Autumn. Winter. Spring. Slather on your SPF year round.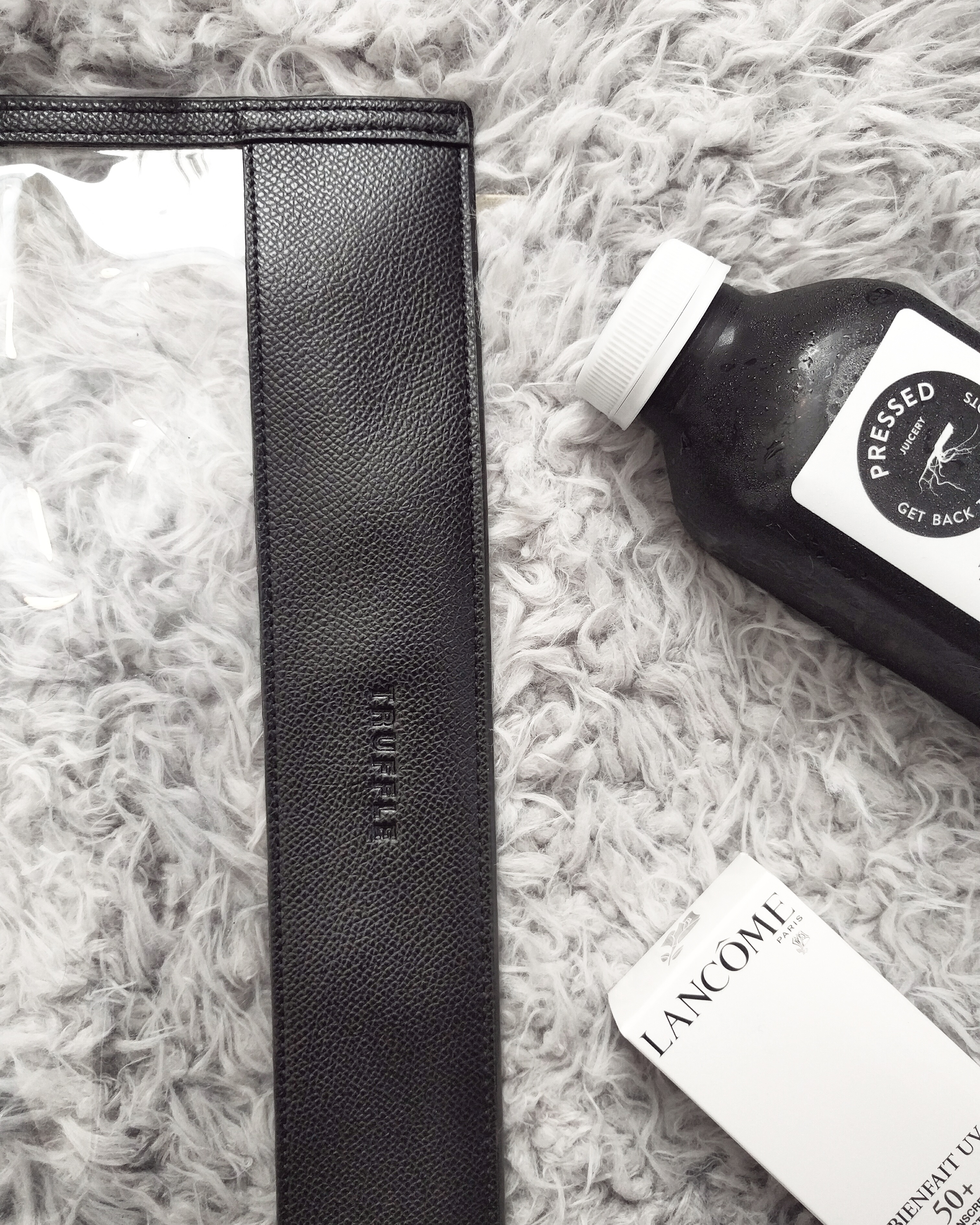 I mean, I guess there's a reason people say I look younger than what I am. I don't bake out in the sunshine, and if I'm going outside at all, it's a minimum of SPF 30 all over my body. This one by Lancôme is a perfect sized SPF for travel, which I ended up bringing with me on an airplane journey to Oregon in July!
But what did I really think of it?
I got the Lancôme SPF 50 which is supposed to be used for the face — I didn't like it for my face, but I did apply it to my face on two different weekend trips because I had no other SPF with me. I'm not sure if I applied too much, but my husband also agreed that it made our faces really greasy. Like to the point that I noticed it in a hotel lobby's mirror, I literally wiped my hand all along my face to smear it into my skin.
Although! It is a decent one for all over the body. Blends in seamlessly and makes your skin feel really smooth, with no white casts. Perhaps a small bottle to be purchasing for the body, it did do the job. I brought this one with me to my trip to Oregon in July, and also to my husbands 7th Ironman triathlon race where I was out in the sun from 5am – 5pm, being the sherpa-wife sherpa-life. I reapplied it every hour, and I didn't get burned. I see friends posting on social media that they apply a higher SPF and they "still get burned", maybe I'm reading into it a little much but I can only assume they don't reapply when they "should".
You can see how much I've used in the photo above. It's squished, and hardly has any left after using it the entire month of July. It's marketed for the face, but I'd stick to using it on other areas of your body, instead.
I guess living in California makes me that much more sensitive to sunscreen, and making sure I reapply. It's sunny 300+ days out of the year here, and it's almost always t-shirt weather.
If I don't protect my skin now, it'll get leathery and gross later on in life. I definitely don't want that.
Lancome Bienfait UV SPF 50 | $39 USD
What's your favourite sunscreen? // Do you wear sunscreen on a daily basis?