This is my first Tom Ford purchase, and I didn't even pay full price for it since I picked it up unexpectedly while shopping at the outlets. I picked it up in early May and have been giving it a fair trial ever since, I thought it was time to write my review. I haven't touched my Cle de Peau concealer since May! Isn't that wild? Sure, it's my holy grail but when I'm trying something out, I want to give it a fair go and use it every time I wear makeup (which isn't every day!).
Tom Ford's Correcting Pen is a dual-ended concealer. The oval shaped correcter is pink based which will neutralize under eye dark circles. The other side is a yellow based concealer shaped more like a pencil with a fine point – this will reduce redness in the skin and camouflage imperfections. I rarely use the yellow one, and only if I want to conceal a spot or two on the face. I'm sure you can layer the two concealers under the eyes for a heavier coverage but I haven't.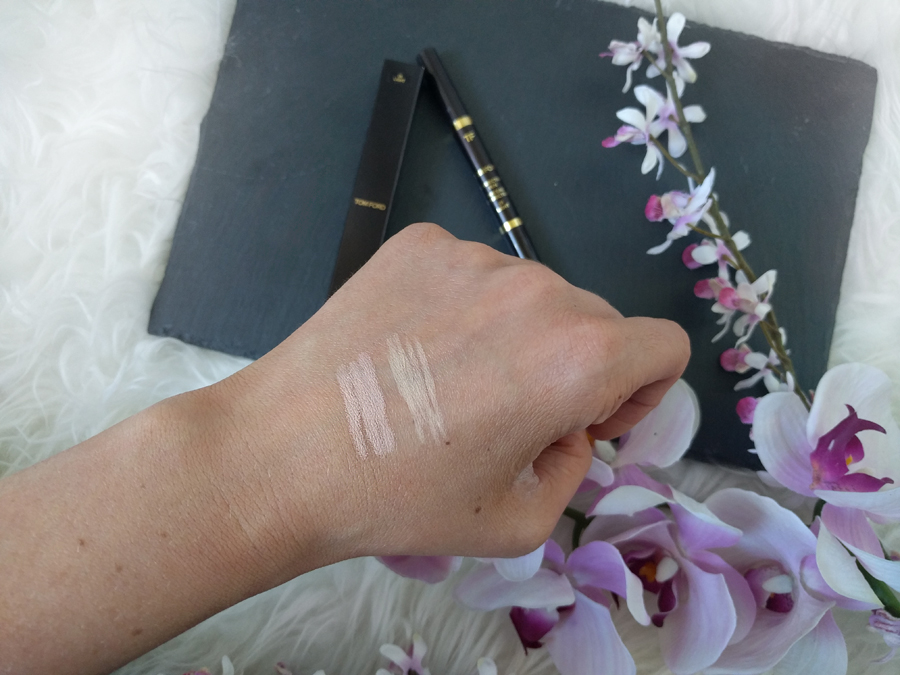 Although the coverage is a little lighter weight than my Cle de Peau, I do enjoy using it. The Tom Ford Correcting Pen is a little less creamy gliding onto my skin, but blends out beautifully with my ring finger (I don't use a brush, and for no particular reason — just out of convenience I use my ring finger).
I'm sure the photos of the before/during/after will help you see how the product works on my under eyes. Nothing photoshopped — just straight from the camera (don't you love the lighting in my house. See, that's why I photograph things between 1-3pm on the landing, haha, perfect lighting).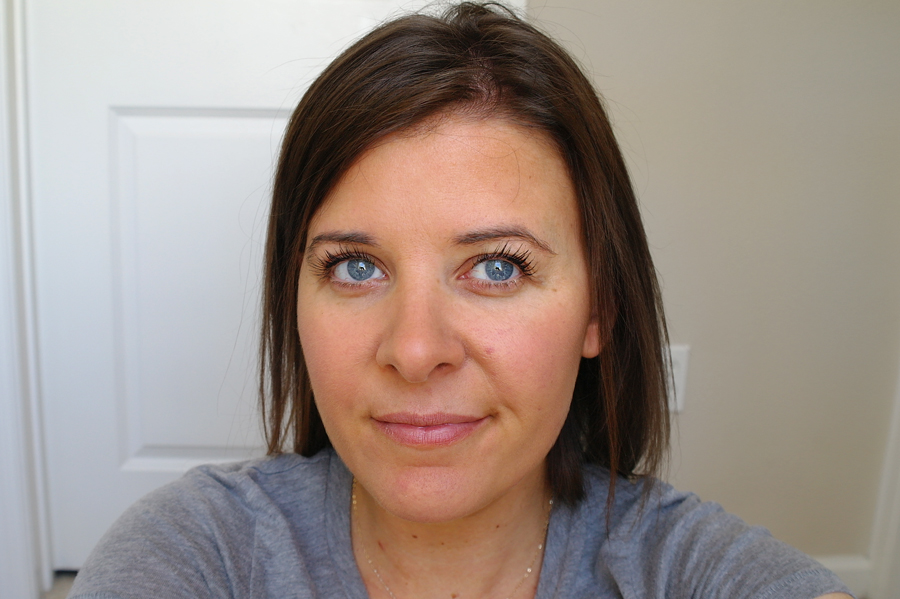 Zero concealer
Applying concealer in a triangle shape under the eye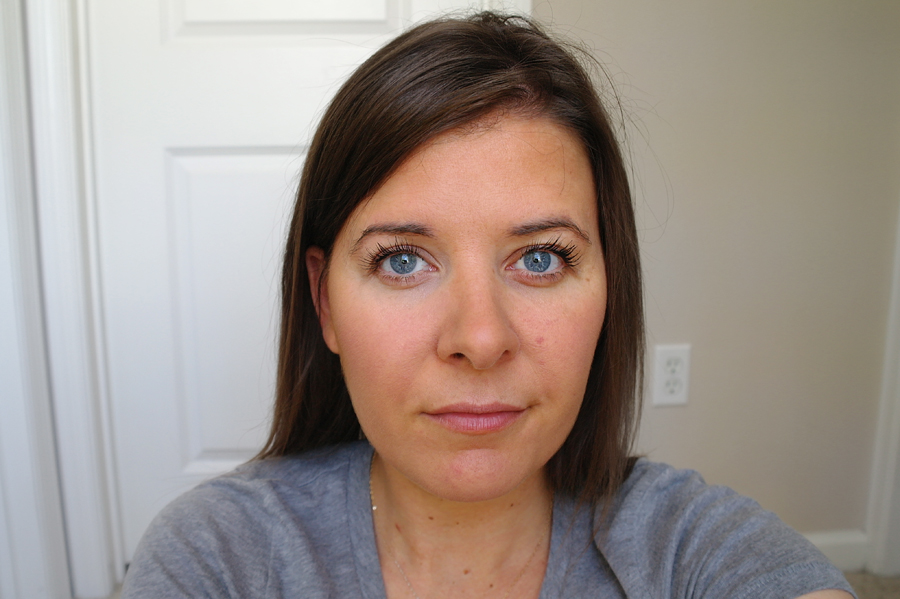 Concealer applied on YOUR left, and nothing on my (your RIGHT)
Concealer applied and blended in, on both under eye areas
And because it's easier, a side-by-side comparison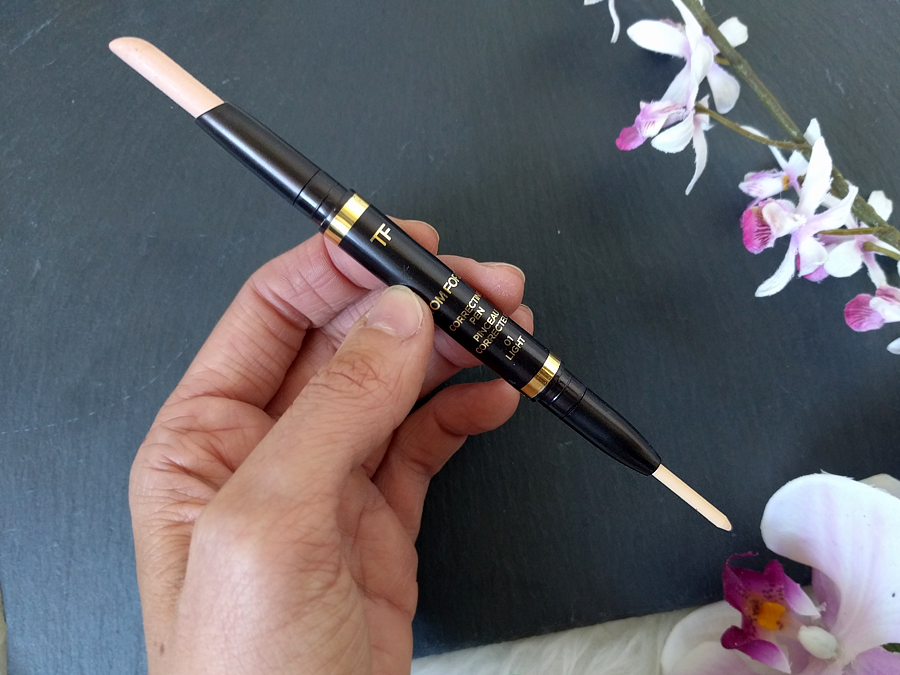 I'm not sure that this product will last me as long as my Cle de Peau one (CDP will last me 18 months), since the Tom Ford Correcting Pen is a slimmer with less product. But I'm curious to find out how long it'll last me, and compare the two with pricing, since the CDP is really expensive, but worth the investment for how long I can use it for.
Tom Ford's Correcting Pen ($44USD) available in Light, Medium and Deep. 
Disclaimer: purchased with my own money for a discounted price at the beauty outlet. Yay deals!