This weekend was fairly uneventful up until yesterday afternoon. I've been taking a few weeks off running since I'm experiencing a bit of pain in my right shin. It's like a bit of a shin-splint feeling, even though I land properly (flat) when running. We are assuming it's because I need to replace my sneakers. I've had these same Mizuno's for a few years, and it's time to get new ones. I think I'll stick with the Mizuno brand, since I've had no problems 'breaking them in' or any issues, up until now that they're worn out. Then again I've only had experiences with Saucony, Nike and Mizuno — never any other running shoe. If you guys run… let me know what are your favourite brands please!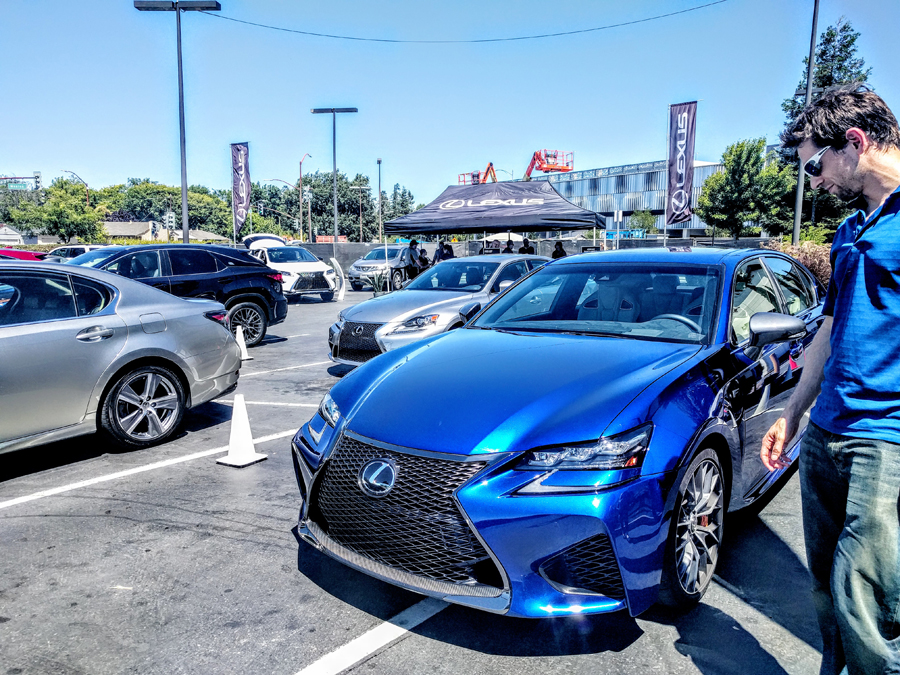 Okay so if you've followed me along Snapchat yesterday, you would've seen a whole slew of a fun day at the Westfield Valley Fair Mall parking lot in San Jose. Lexus was there for their #FindYourDrive event. Basically anyone could go test drive (with a Lexus driver, too) one of their new launches – cars a plenty were there for the pickin's. It was awesome — there was the Lexus RX, along with the IS, GS-F and a few others. Brings back the fun memories of the Palm Springs trip I took with Lexus in December as some of the same vehicles were at this event, too.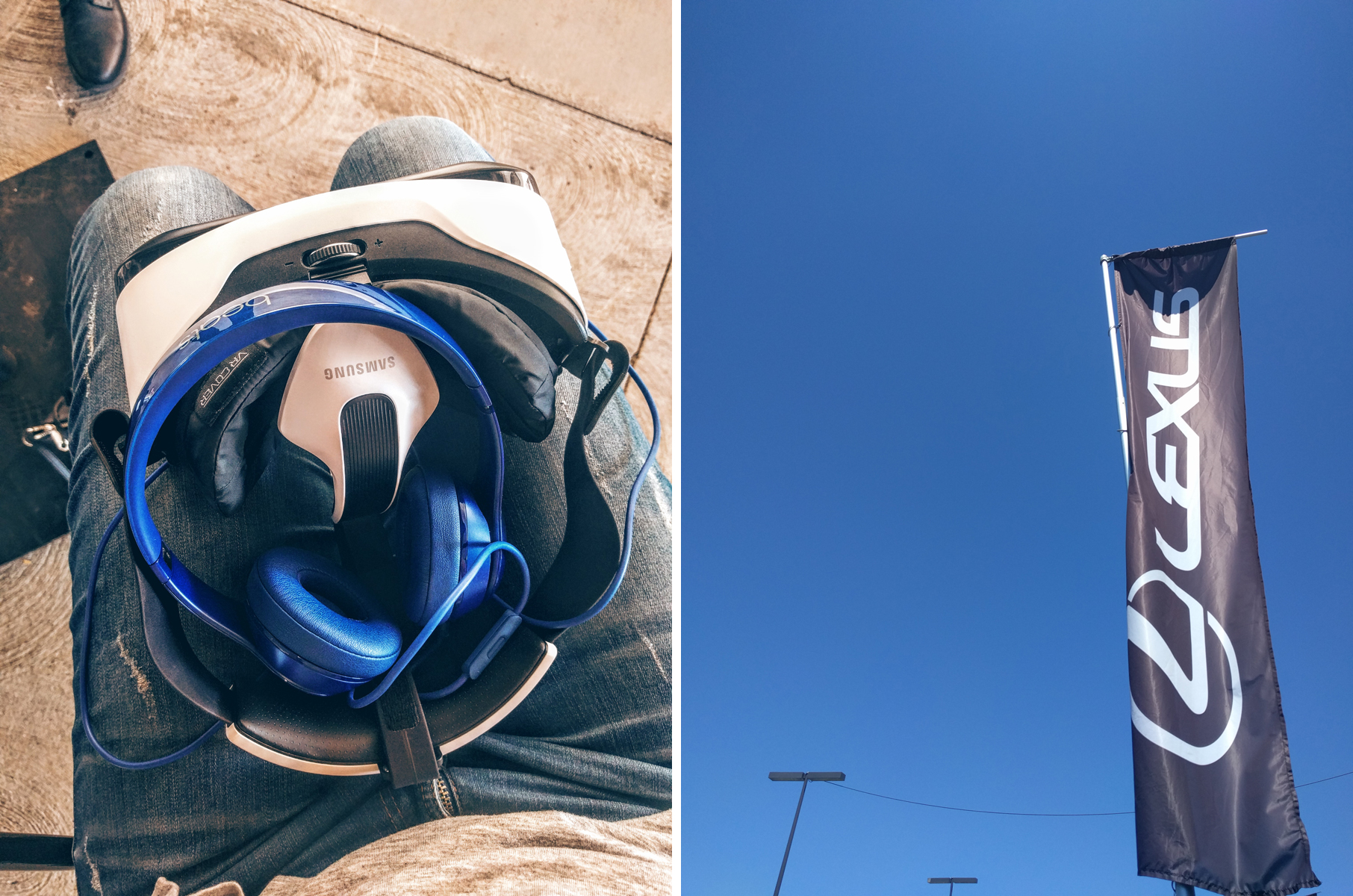 But first we were sat down to watch this amazing virtual-reality of being in one of the Lexus vehicles on a race track, so fun and you definitely had to sit down to watch. I was giggling and I still wasn't even in a "real" car, yet haha.
Though, I wish we could've taken it out on the highway, we did a few-minute drive around a big square block around the mall.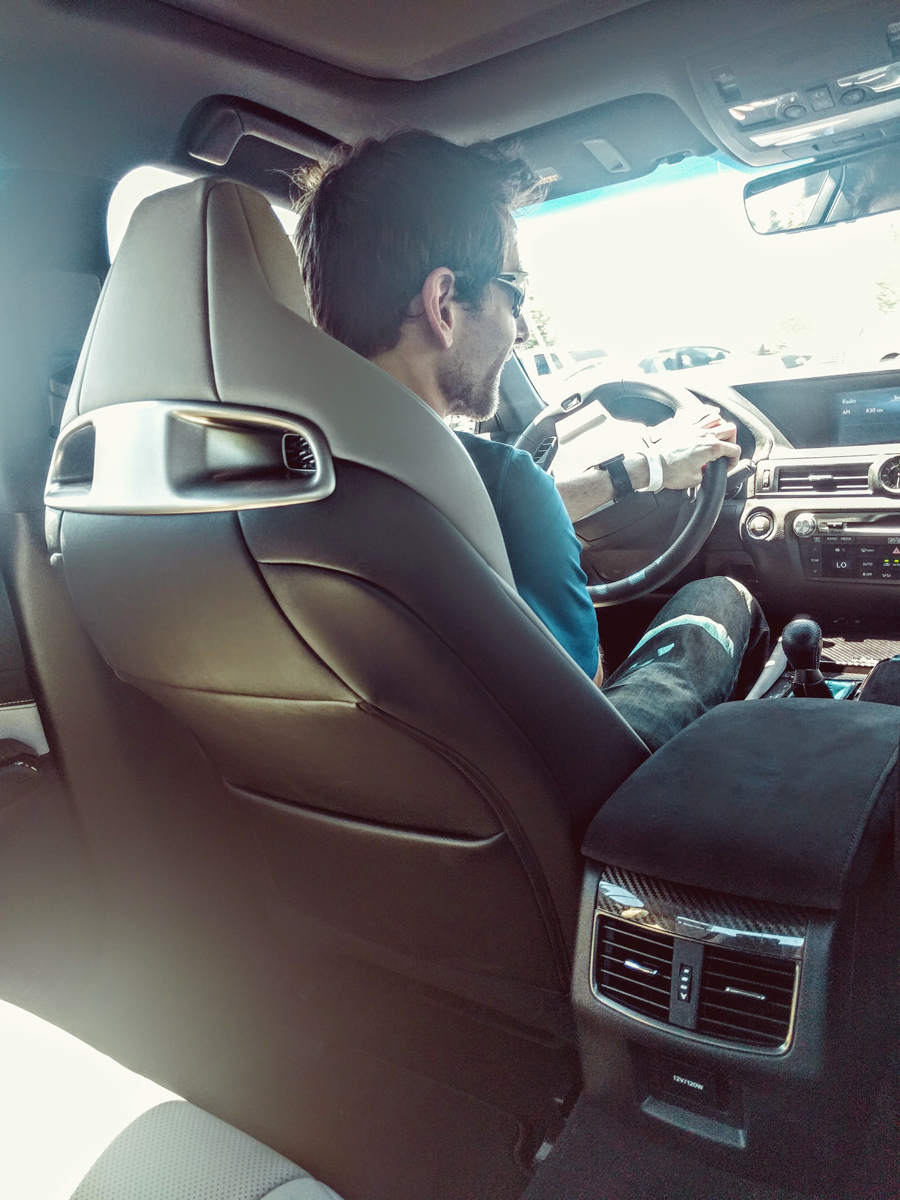 Mr. Spiffykerms getting his chance at finally driving one of the review cars.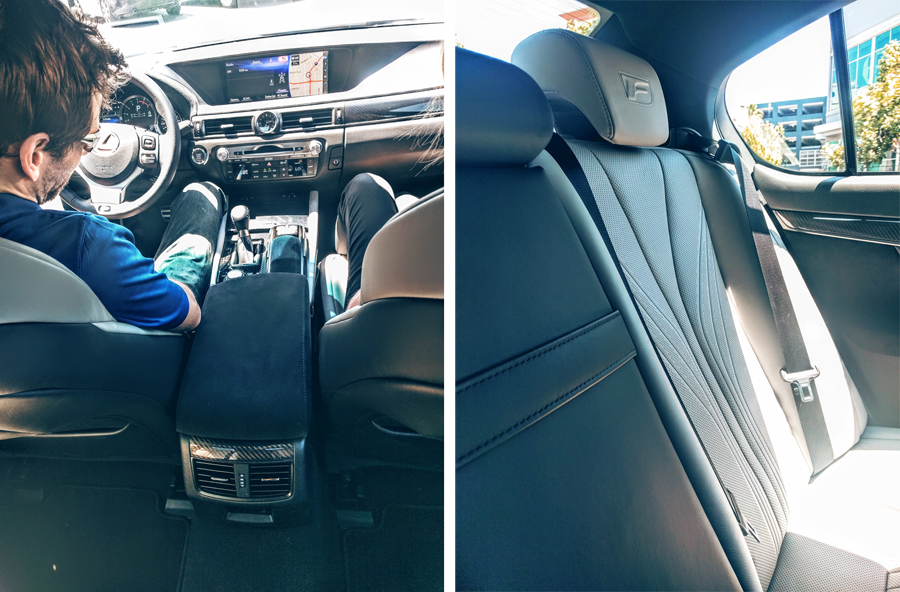 Still fun to put the pedal to the metal (I didn't, but Mr. Spiffykerms and the Lexus driver did — I get scared, especially in a new fancy car!).
And to thank us for attending, Lexus treated us to a fantastic meal at LB Steakhouse in Santana Row. I've always walked past by, but never inside until yesterday.
After we finished the drives with Lexus in a few of their vehicles, we walked around the Valley Fair Mall a bit to work up a bit of an appetite. Popped into the Microsoft and Apple stores (snore!), and I popped into Nordstrom to look at the new Tom Ford beauty section (yay!). Plus, I wanted a little OOTD taken of me at this cool painting near the water station. Lol.
Obviously we were super stoked for a nice feed. I mean, anyone that knows us, knows that we never go out to eat! If we do, it's usually our favourite fast food place (yes. McDonald's. Hey, no shame! I love that spot).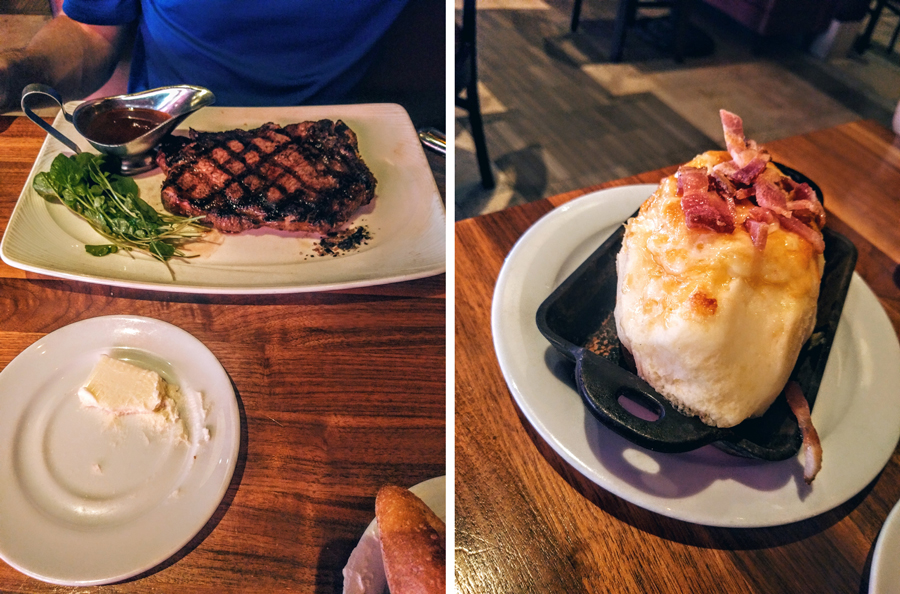 Heck yas look at that steak (the Misters).
My chicken! You know I cleaned that plate. I'm still drooling with whatever sauce they used.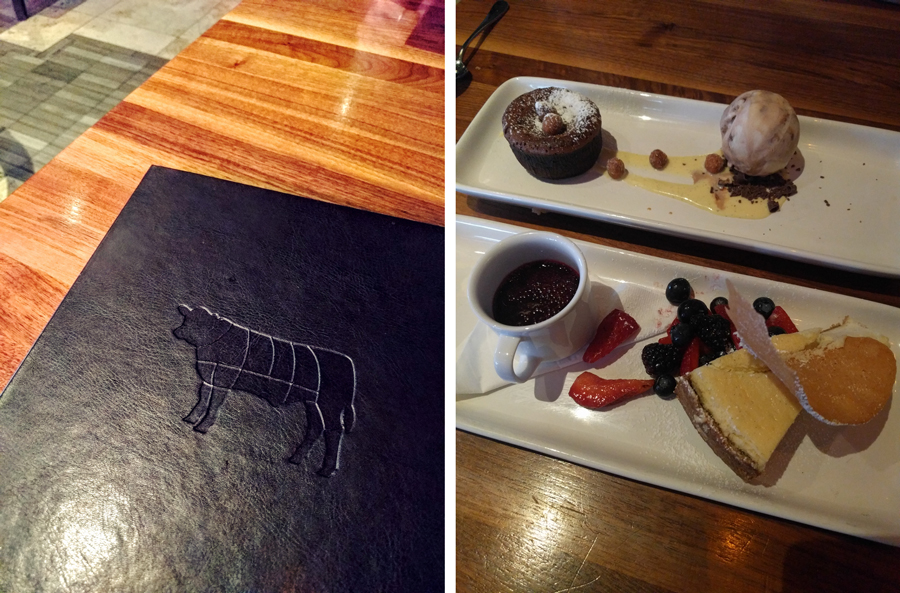 Definitely opt for the vanilla cheesecake with blueberry sauce. Worth it.
We had fun this weekend! And now this upcoming weekend it's July 4th, so I'm excited to have my husband off work for a couple of days to spend some quality time together.
How was your weekend? Don't forget to follow me on Snapchat, Instagram, and Twitter for live updates daily!