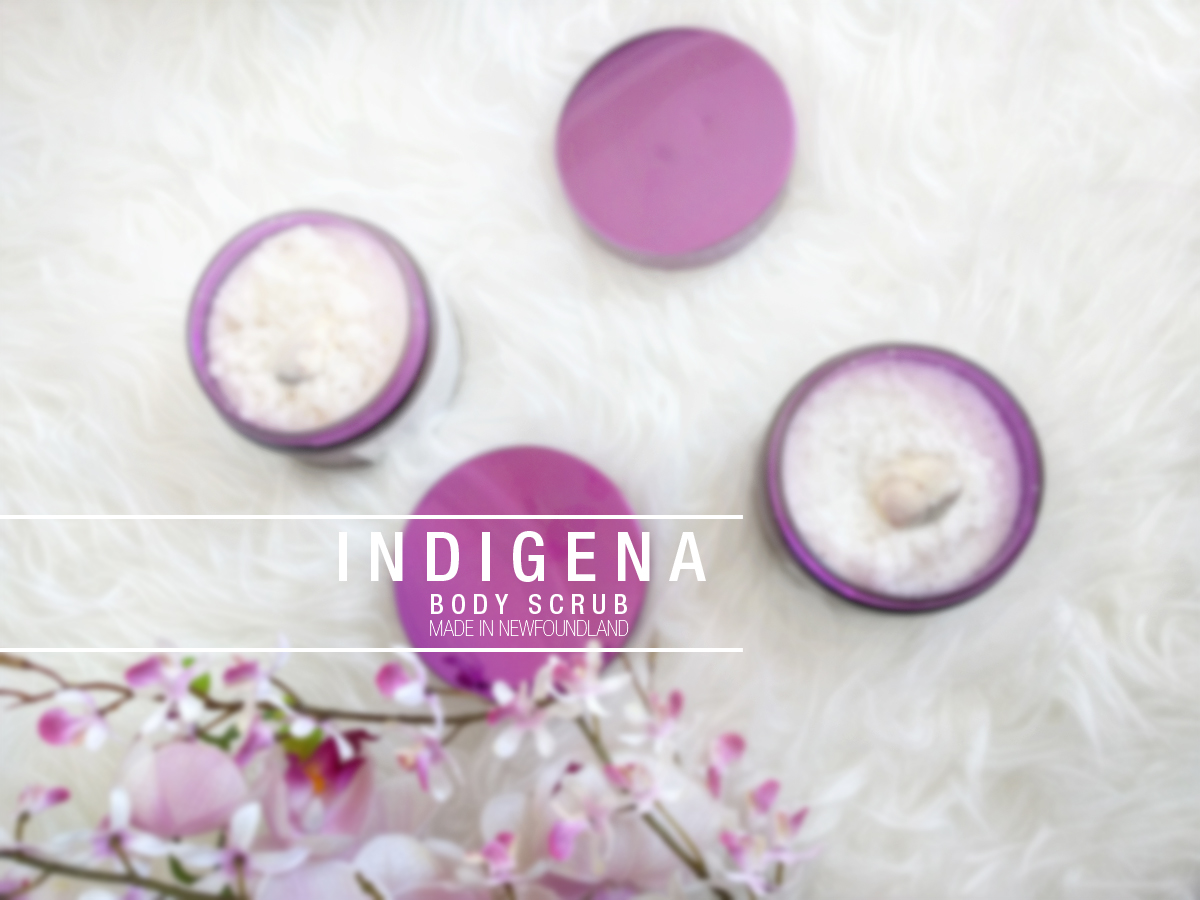 A few months ago, I was invited to check out Indigena, a local skincare provider made in Newfoundland!
I made the short drive down to the town of Torbay and I can only presume the owner gets her inspiration from the views outside her window. All you could see was ocean, it was incredible. I know that the owner hunts for her product right on the rocky beach sides, gathering supplies and then making her products straight from the source. You can read more about Indigena here.
My sister-in-law is right into skincare products the same as I am, so I brought her along with me.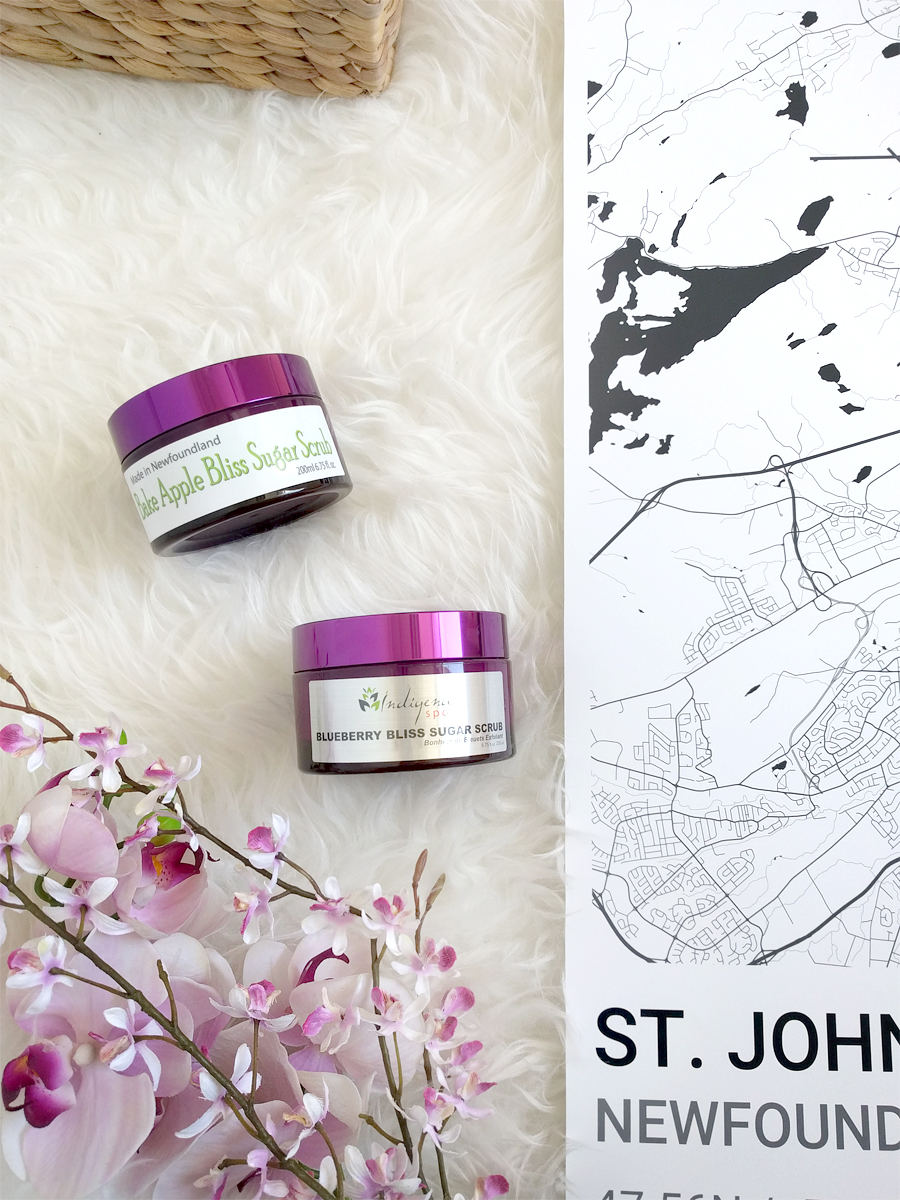 If I had to take a wild guess, I would assume the yummy smelling Blueberry Bliss sugar scrub is their #1 seller. The aroma of fresh blueberries fills the room once you open up the top. It is however, a premium product and will cost you quite a penny for the full sized (shown in this post). The Bake Apple Bliss is even more pricey. Yikes! So use sparingly or use during a special occasion. Knowing that you're using all natural and cruelty free products that we can all actually pronounce is a wonderful thing. The scrubs are abrasive, but they are gentle enough to use a few times per week.
Like any scrub, you can use it on every inch of your body (scoop out a small bit using the sea shell provided, and scrub your lips with it!). I primarily use it for exfoliation when I want to prep my skin to do a self-tan routine.
I'm excited to scope out the other goodies Indigena has. I love lathering myself in body butters when I get out of the shower, since I'm forever prone to dry skin. I think it'd be a nice product to use, and why not support local when you can?
If you're local to St. John's, Newfoundland you can pick up Indigiena products at Lester's Farm.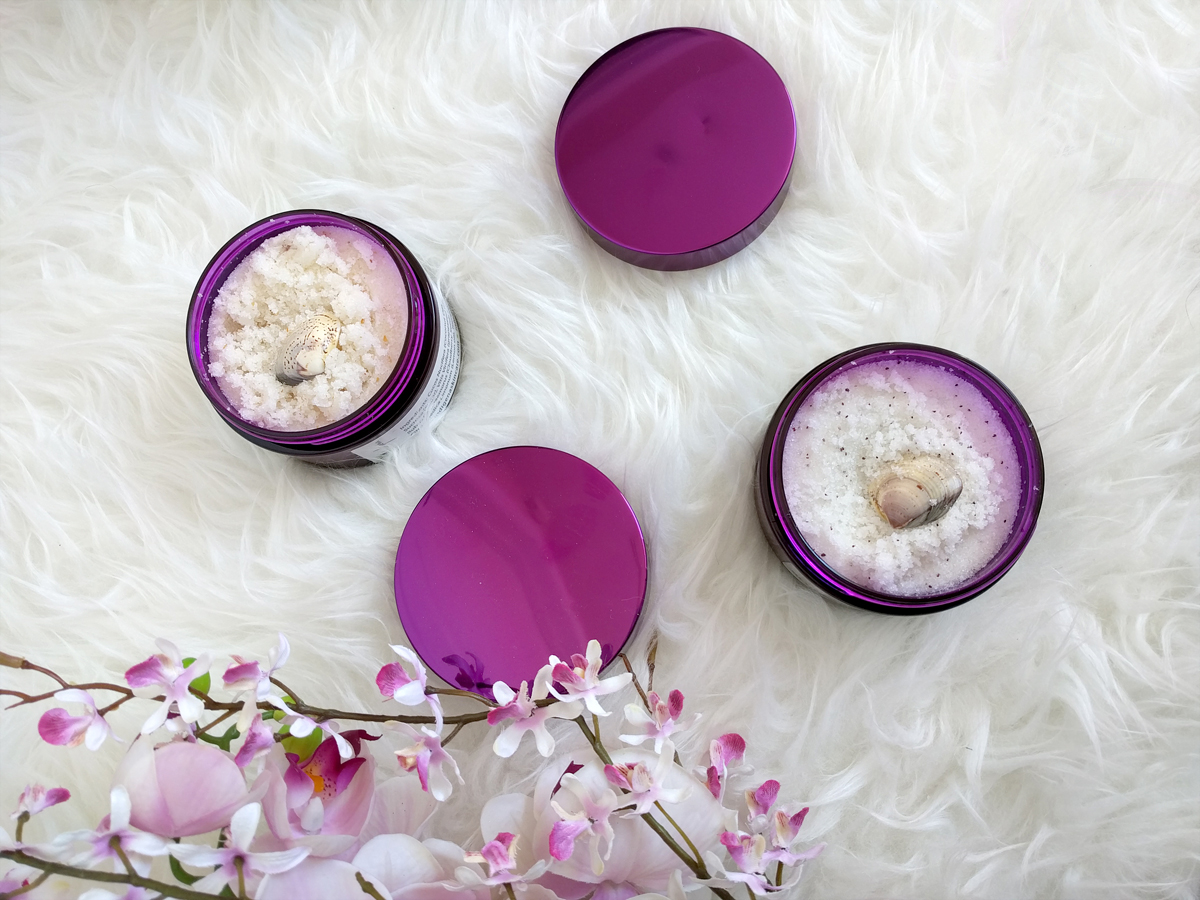 Disclaimer: I was given complimentary Indigena products. However, I was not asked to write a review about the products, these are my honest opinions.