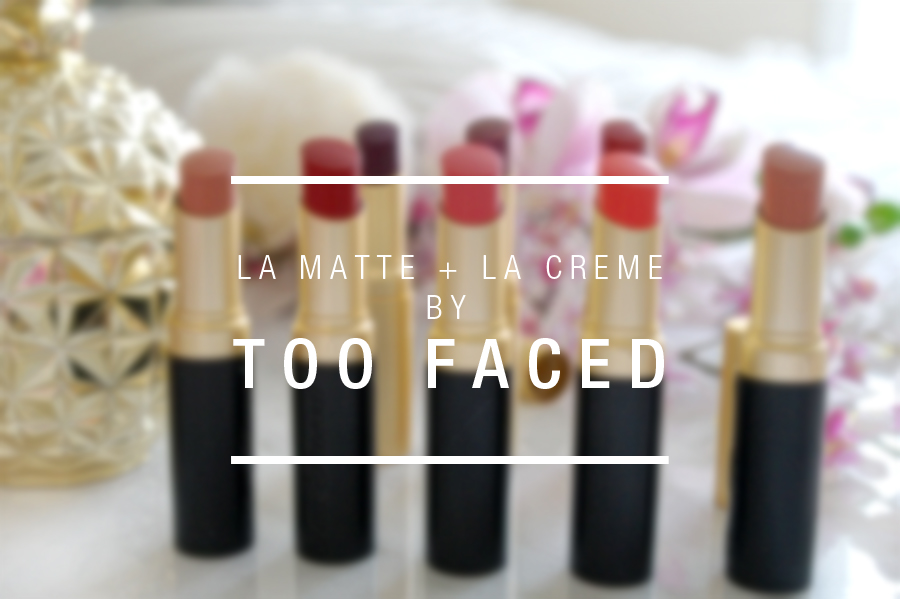 Too Faced recently launched a few new shades from their La Matte + La Crème lipstick collections at the end of February. And ooo boy, what a perfect time to try out their lipsticks for the first time!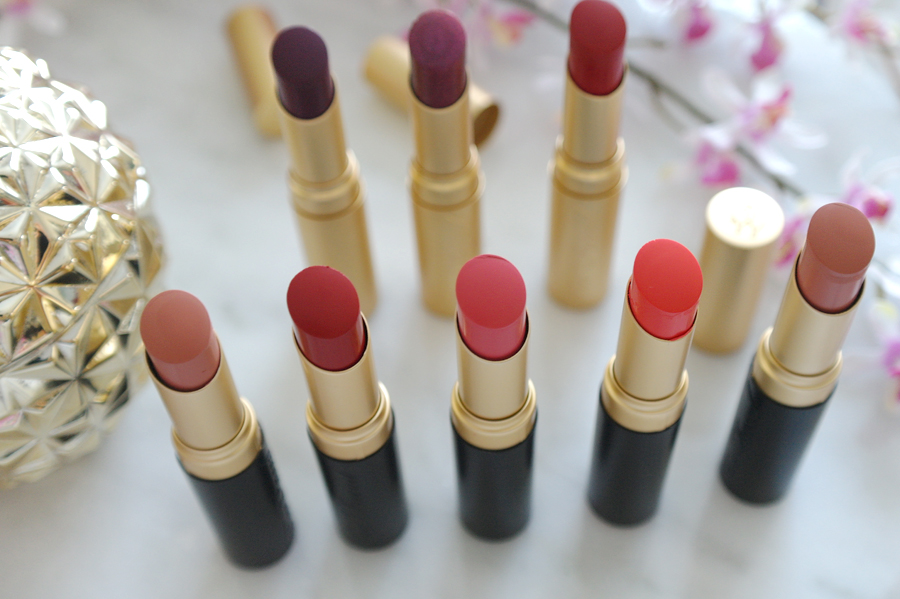 The Too Faced La Crème lipsticks go on like a creamy lipbalm consistency. Although much more pigmented than a balm, the colour payoff is excellent with a nice semi-gloss finish to the lips. I might have to pick up a couple of lighter shades, as I don't necessarily wear the dark shades on an everyday basis.
I'm equally pleased with the Too Faced La Matte colours I received to review, as I thought they would tug more on my lips, considering it's a matte formulation. However, it went on the exact same way as La Crème, except drying to a matte finish. The matte shades are beautiful and have an intense colour payoff with one swipe from the bullet. Both the matte and creme lipsticks have a white lotus flower extract in it, which I assume gives off the most faintest of scents, but it's a nice delicate smell that you really have to look for (it's not an intense smell).
Although, I've only worn these for a few days, I can attest that both the La Matte, and the La Crème formulas, do not have the longest staying power on the lips. Consider bringing them along with you throughout the day to touch up after eating/drinking.
Alright, onto the swatches!
First up, La Crème lipsticks.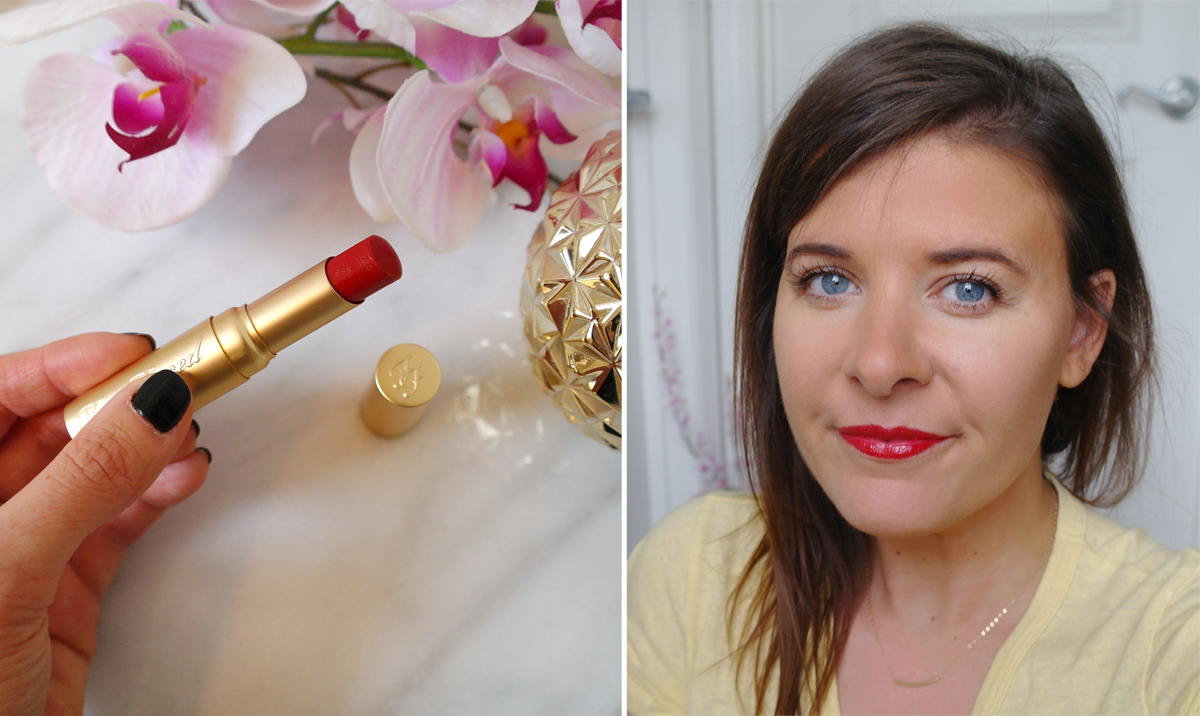 9021Ohhh: described as a candy apple red.
Berry Naughty: a berry wine shade. I would describe it to be more plum. This is my favourite one!
Ursla: Similar to Berry Naughty, with more of a deeper purple tone and a golden shimmer throughout.
Next up are the La Matte shades. 
When In Doubt: A matte cool beige. LOVE this one!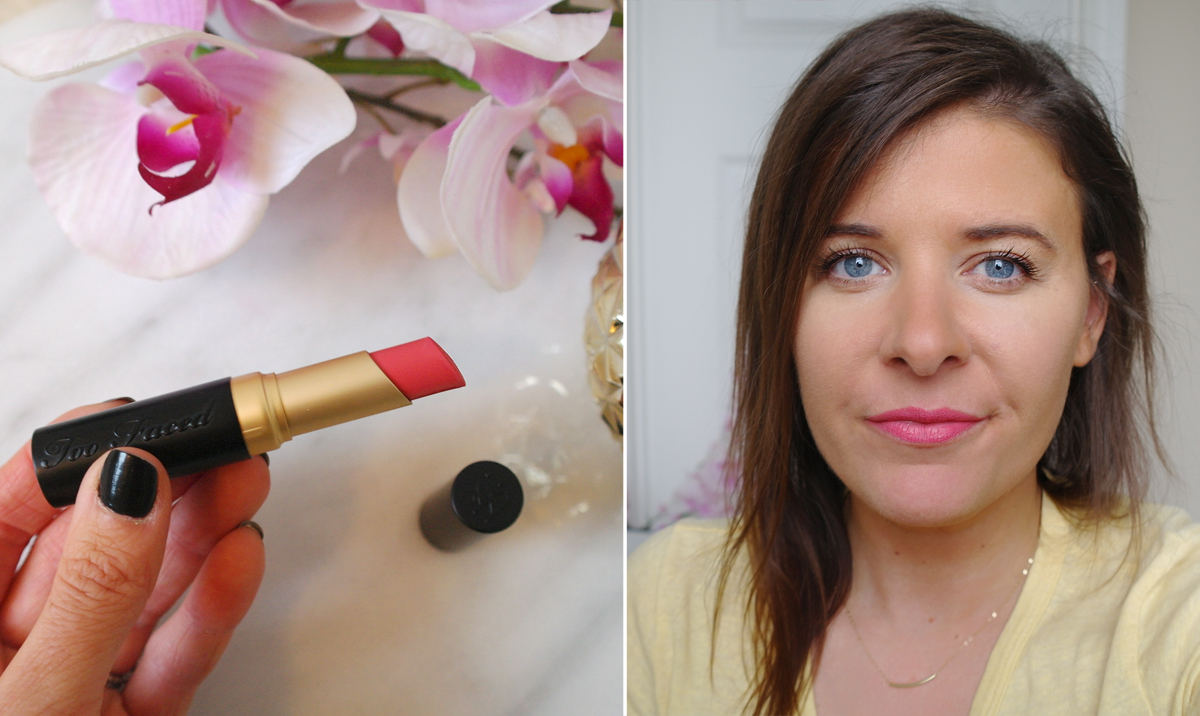 Bachelorette:Â A perfectly bright watermelon pink for summer!
The New Black: Get it? Orange is the new black? Ha! Love the name.
Rebel Heart: A cool toned matte red.
I realized that La Creme's 9021Ohhh, looked similar to the La Matte Rebel Heart colour, so I decided to swatch them side-by-side. Check them out! One is just a matte version of the other, basically. Do you see the similarities? 
Left:Â La Creme 9021Ohhh
Right:Â La Matte Rebel Heart
All the colours swatched on my arm.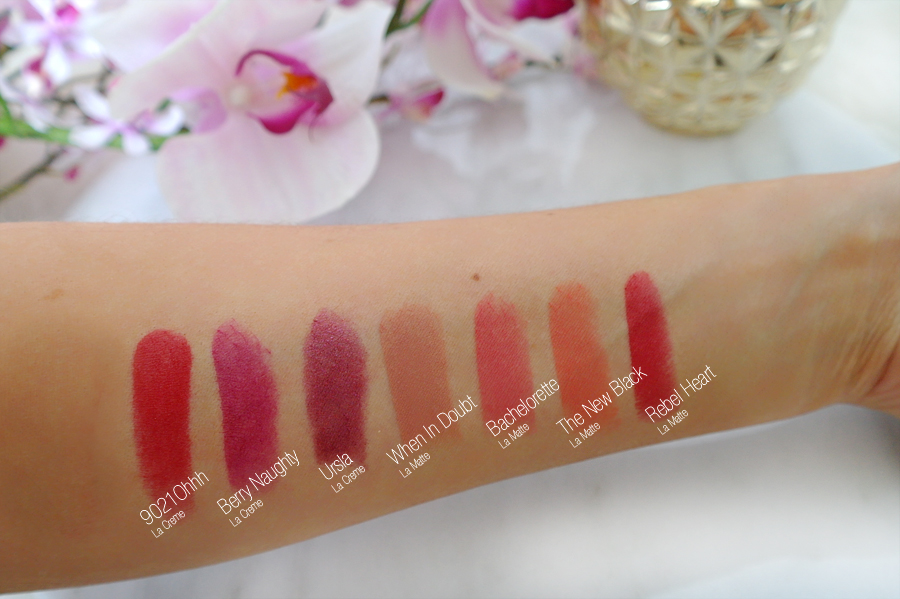 The day after I received the PR package in the mail, I wanted to do a swatch video and first impressions, so if you'd like to see that, click the play button below!
Have you tried the Too Faced lipsticks before? What formula is your favourite? They have a ton to choose from.