Guys you know what? I have climber hands, meaning they're forever dry no matter how much hand cream I put on them. I tried my best to make the nails look decent for these snapshots. So there ya have it.
Get ready to be holi-dazzled with SinfulColors Holiday 2014. I picked out 4 of my favourite polishes out of the 22 polishes that are in the holiday collection and am showing you how they swatch on my nails today. I've heard a lot of people not liking how the SinfulColors apply on their nails, saying it goes on streaky. I haven't had that problem, yet. But I only truly used two solid colours (a white, and a cobalt blue) – the rest have been sparkley top coats.
Let's get to it!
SinfulColors Endless Blue — a deep wave of cobalt.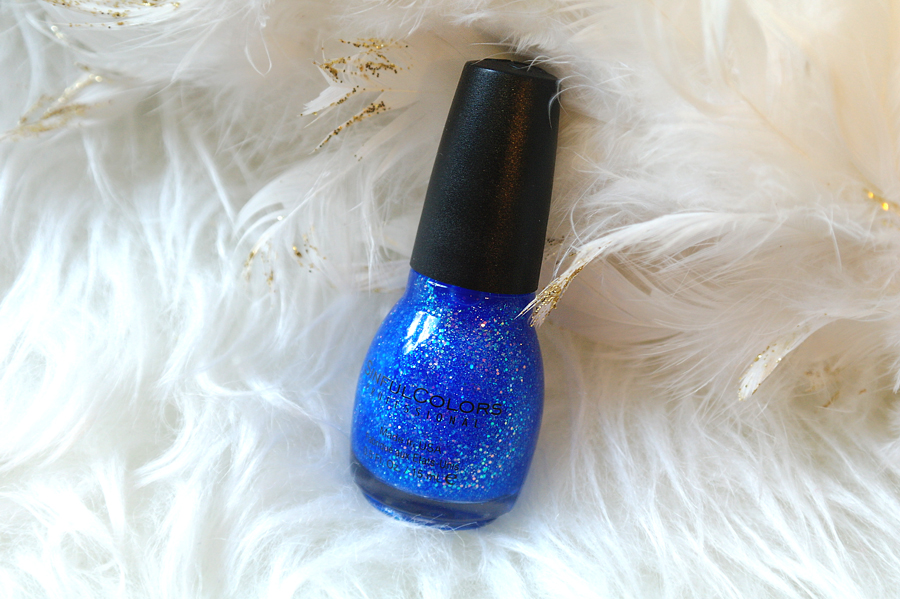 SinfulColors Hottie — Clear azure blue twinkling with silver.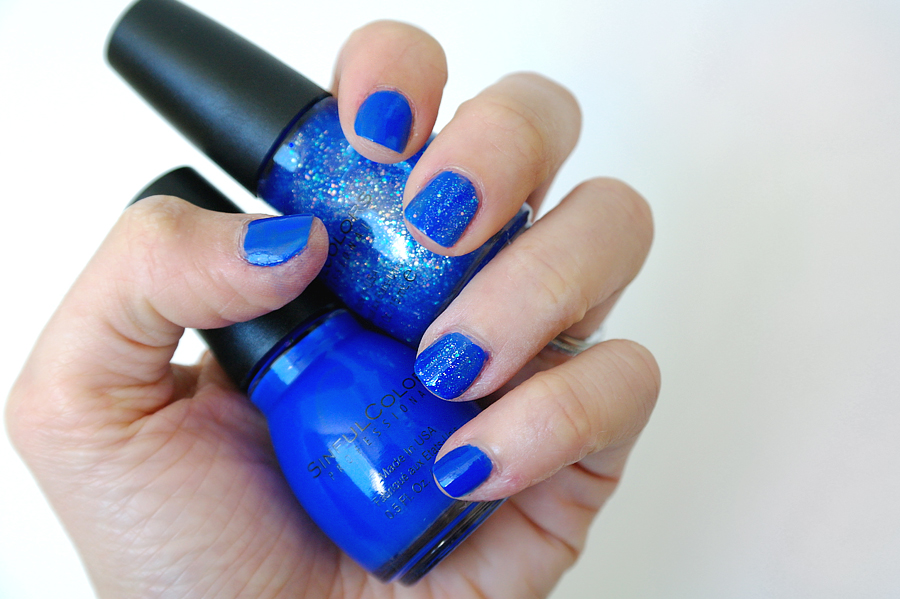 SinfulColors Endless Blue with Hottie on two nails.
SinfulColors Twilight Twinkle — Brilliant flakes of gold.
SinfulColors Endless Blue with Twilight Twinkles on top.
SinfulColors Galax-Sea — Magical green flakes with flecks of orangey gold.
SinfulColors Galax-Sea pair ontop of a red polish (not SinfulColors)
Look what I found here. A Dior dupe! SinfulColors Twilight Twinkles is the perfect dupe for Dior Diorific Vernis in Golden Shock.
SinfulColors are $1.99/each and is now available exclusively at Walgreens. Follow SinfulColors on Twitter & Facebook.
SinfulColors nail polishes were sent for review.