How many of you out there realize how quickly Mother's Day is approaching?
I was born on May 7 and Mothers Day always falls on the second Sunday of the month, hence my birthday is never on the special day. Little tidbit there for ya! By the way. This Mother's Day falls on May 12.
Our mother's are so important to us, so let's not let Mother's Day pass by without showing our heartfelt appreciation for them. Am I right?
Stumped for ideas? Give a handmade gift — something that shows you love her enough to take extra time to create something unique. Or, if you have little patience like I do, there are many more ideas to be found and bought.
Sit down, relax and browse through all these inspirational ideas for Mother's Day gifts.
Create a decoupage map to tell her how you feel.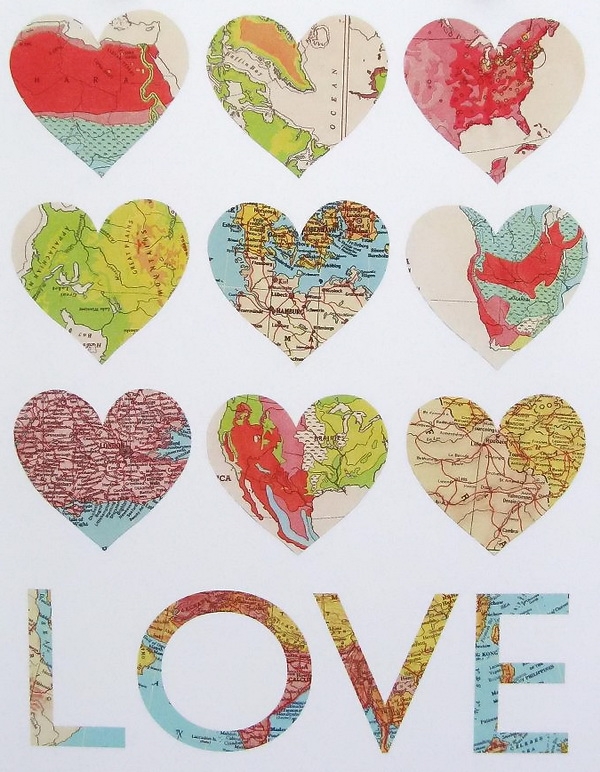 Have a hip, young Mom who loves fashion? Get her some gold layered necklaces. Nobody hates jewelry, do they?
Stuck for cash? Go to her house and make her all of her meals for the day.
And make her a drink while you're at it!
Parker IM in a pink lacquer finish? Hey — I'm into stationary and I'd love this.
To help you out with a Mother's Day Gift, Parker would like to offer you a Parker IM Pen!
One of you lucky Canadian readers will be winning one of these Parker IM pen in a classic metallic pink lacquer with a satin finish.
Contest only open to Canadian residents. I will draw the name within 24 hours and if the winner does not respond within 48 hours, I will re-draw.