I'm not sure why I'm on my blog writing a blog post when it's way past my bedtime. But I think I need to start doing some sort of time-management with my daily schedule. The past two weeks I've been going to CrossFit after work and not getting home til late and then making a full fledged supper and sitting down to eat it at 10pm at night. Not so great!
I have tons of energy, which I suppose why I am writing this blog post. And to tell you I had enough energy to make two completely separate suppers, plus a lunch for the both of us tomorrow. Tonight we ended up eating fish and french fries for something quick. But while that was in the oven I made a us a fresh chicken salad for both of our lunches, as well as chopped up more veg for plans to make quesadillas after work.
Before CrossFit tonight, I went to the SEPHORA GRAND OPENING. Okay, secret opening, since Morgan told me all about it. But it wasn't so secret since there was about 60 or 70 (pushy) people trying to get int he store when it opened at 6pm. No roadside assistance needed here. This place is just minutes from my work. I think my wallet may be in trouble. Must not shop here often. Must not shop here often. cont'd cont'd lol….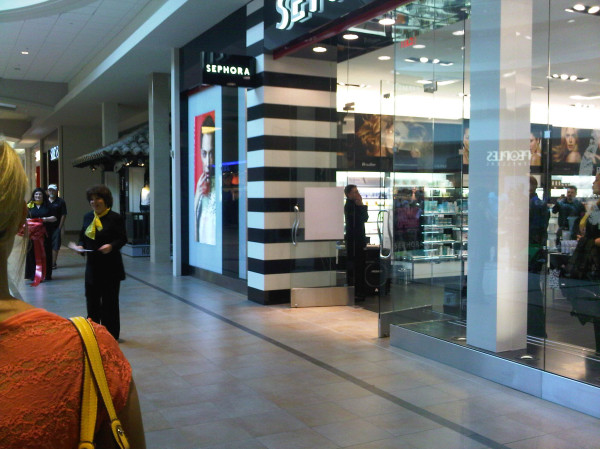 There was a speech.
Then a dance.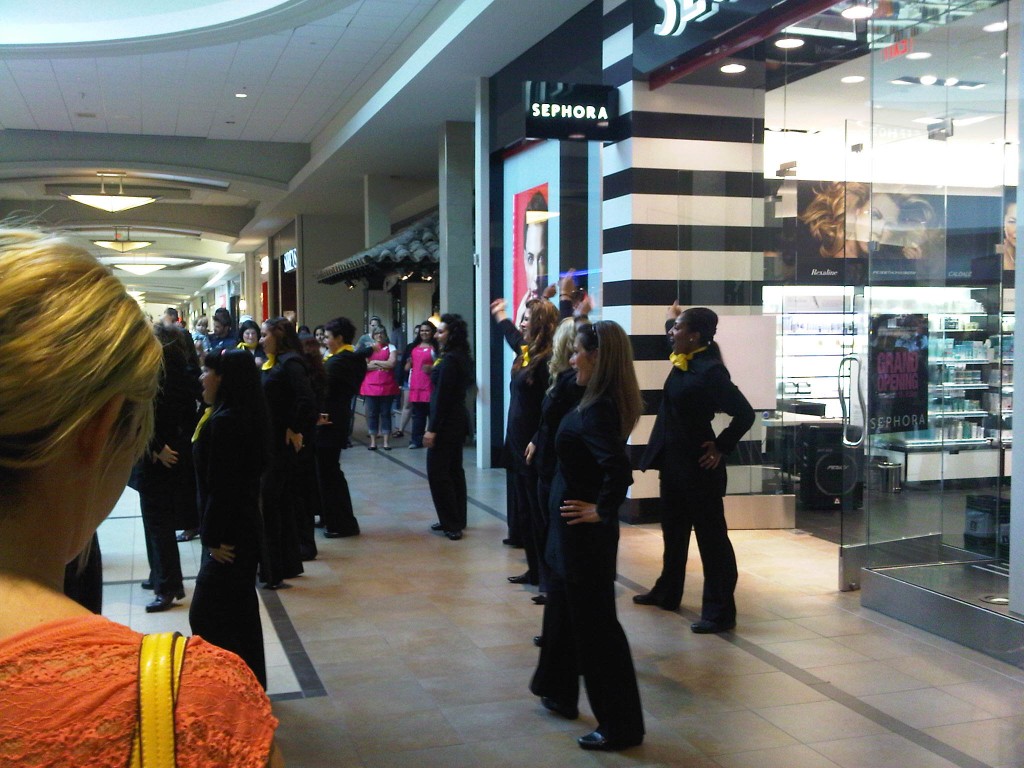 (Born this way, Lady Gaga)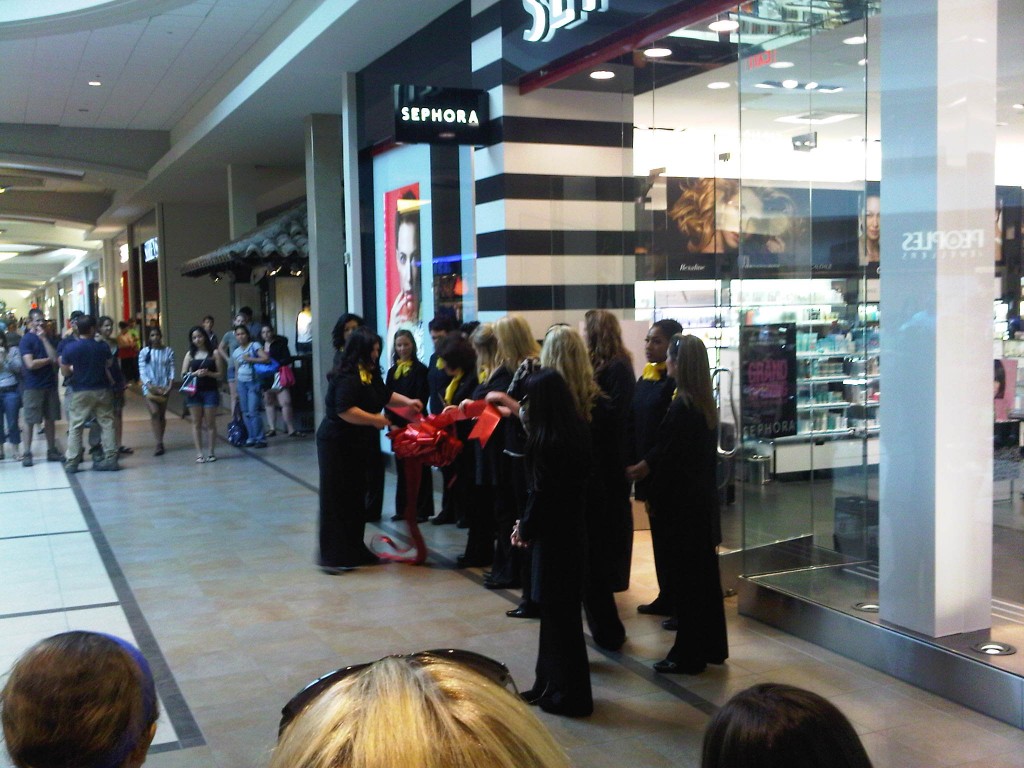 Some ribbon cutting.
I met up with Morgan again this evening. She drove in from Toronto for the opening. It's always so nice seeing her!!! Hi Morgan YAY! :) Should have taken a picture. Whoops. I was way too excited with my purchases 13 minutes after the store opened. I didn't time it, my receipt said 6:13 lol.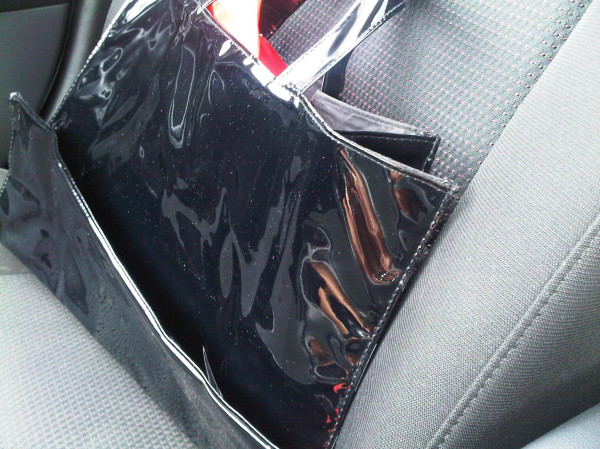 Then I purchased. :) What did I buy though? Oh, lookie here below:
I had a few things on my list but one of the items I was looking for, the particular Sephora location won't be carrying it: boar bristle hair brush. Oh well, at least I picked up something I haven't used before – the urban decay primer potion in the new squeeze bottle. I was always hesitant on using this product, that is until they came out with the repackaged design. Much better to be able to get out all of the product instead of literally sawing the bottle in half to get the rest out. Um.
After all of that excitement I rushed to my CrossFit class. Fourth one in a row, this week! Moses. My legs are totally smoked. Beat right out. I'm excited to get the CrossFit journal entry up again this week, even though I'm sure most of you could care less, ha ha! I love keeping track though. I always go back and see what weight I lifted last if I know we're doing a similar move, so I know how much weight to do, or add on. Eh, eh? Always thinking I am.
It was a huge mess in the kitchen when I was prepping our lunches…
A vat of fresh veggie messness in the kitchen. BAM, look at it all together in tupperware. Pro.
The veggies in the bowls are for tomorrow's quesadillas which I mentioned above.
I had to make some more chopped up lettuce. My time saving tip? I bought three heads of romaine hearts. In the plastic bag. You know the kind, right? Whatever – I buy it, chop it up, spin it and take a picture of it without using the flash and balcing the camera on my boob. Do you do that? lol Hey, it works for getting a not-so blurry photo!
Boob balance salad. I then lay out paper towels in a large tupperware and pile on the lettuce adding another layer of paper towel and I store it in the fridge. Just like that, fresh clean lettuce whenever you needs'er.
Bing bing! Just like that the timer went off for supper.
I have no shame in showing you our baby plates. That's what I call them anyway. The boyfriend purchased these before I moved to Ontario. Those are his plastic plates. We eat off of them when the rest of the plates are dirty. lol.
Oh, don't forget to mail your Daddio a Father's Day card. That's coming up soon… and with the Canada Post folk going on strike, better mail it soon!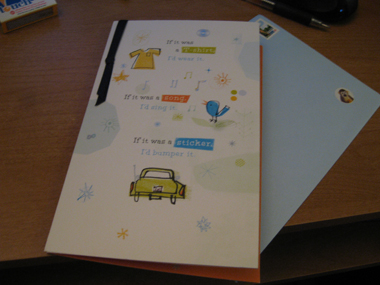 Time to hit the hay. But not before I devour my piece of cheesecake with "LIGHT" whipcream, which tastes like air….