I cannot stand this part of growing your hair out. Whenever I get my hair cut a little too short for comfort, I start babying my hair. As in, not putting any heat on it at all — no blow dryers, no straighteners. Nada. Which ends up with me putting my hair back wet or french braiding the bang-area LC style.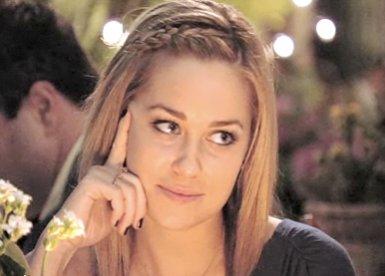 On me though? It can look cute sometimes. But for the majority I despise my hair pulled back.  I'm also trying to not wash my hair every single day, either so it can grow faster, and healthier. Maybe I'll just never cut my hair again. Maybe that's how it grew…

I got my hair cut on June 1, and since then I've babied it and I'm getting quite sick of this babying process. But at the same time I don't want there to be any split ends next time I get a trim. I know the tips and tricks everyone is going to give me: Dry shampoo, teasing the hair (which I am a total gimp at), and again not putting any heat on it and not washing it often.
I just want my long hair back. RAWH! Look how long that was. I don't even remember how I got it that long. Maybe it was before I knew what a hair straightenr was, and my hair was healthy from wearing it UP all the time, lol.
What do you do, to baby your hair? Do you deep condition it? What do you use? I need hair help.