I posted on twitter not too long ago that gmail and google weren't working for me which is the reason why I haven't posted the lulu-winners! Duh, I freaking don't need that in order to post them!
The lululemon giveaway was great and had 58 entries.
1st Prize: $15 gift card, luon headband, Lululemon towel, and lulu hair ties*
2nd prize: $10 gift card, luon headband, and lululemon towel.
3rd prize: luon headband and lulu hair ties*.
First place is…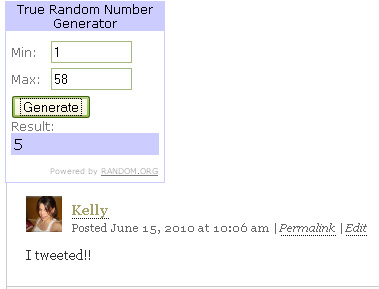 Kelly, you will get to pick out what color headband, and what color towel you will want me to send you — congrats lady!
Second place winner: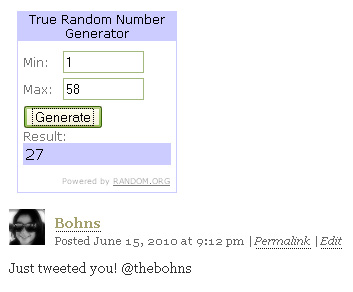 Ashley — once you send me your e-mail with your address, I'll write back to let you know which headband color and towel is left after Kelly chooses hers!
Micaela gets third place and will receive a lulu headband and hair ties. You'll get a towel too, I'm not sure why I forgot to mention that in the contest. Whups.
Congrats to all you ladies! Kelly, Ashley and Micaela please e-mail me at spiffykerms at gmail dot com with your mailing address and I'll get that out in the mail to you all within the next week!