Yes, another giveaway goodie bag, filled with healthies!  Love it!
Michelle over at Lucky Taste Buds, is giving away a generous helping of some delicious looking snacks that are healthy too! WOW! Ginormous. I can't wait to find out who wins all these amazing pressies! Check out the food below: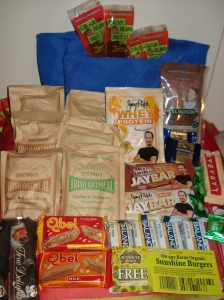 Enter her giveaway here. Ends midnight on July 4.