Lauren and I had tickets from Toyota to attend the Stanford -vs- Oregon Football Game yesterday (Stanford won 26-15, woohoo!) but to not only attend the Stanford game in style with awesome seats — we had fantastic parking and did a bit of pre-game tailgating, and VIP section partying before we walked over to Stanford Stadium for the big game. Toyota provided Lauren with a 4-runner for the event (and the week) so she came over to my house and picked me up then we headed off to the game.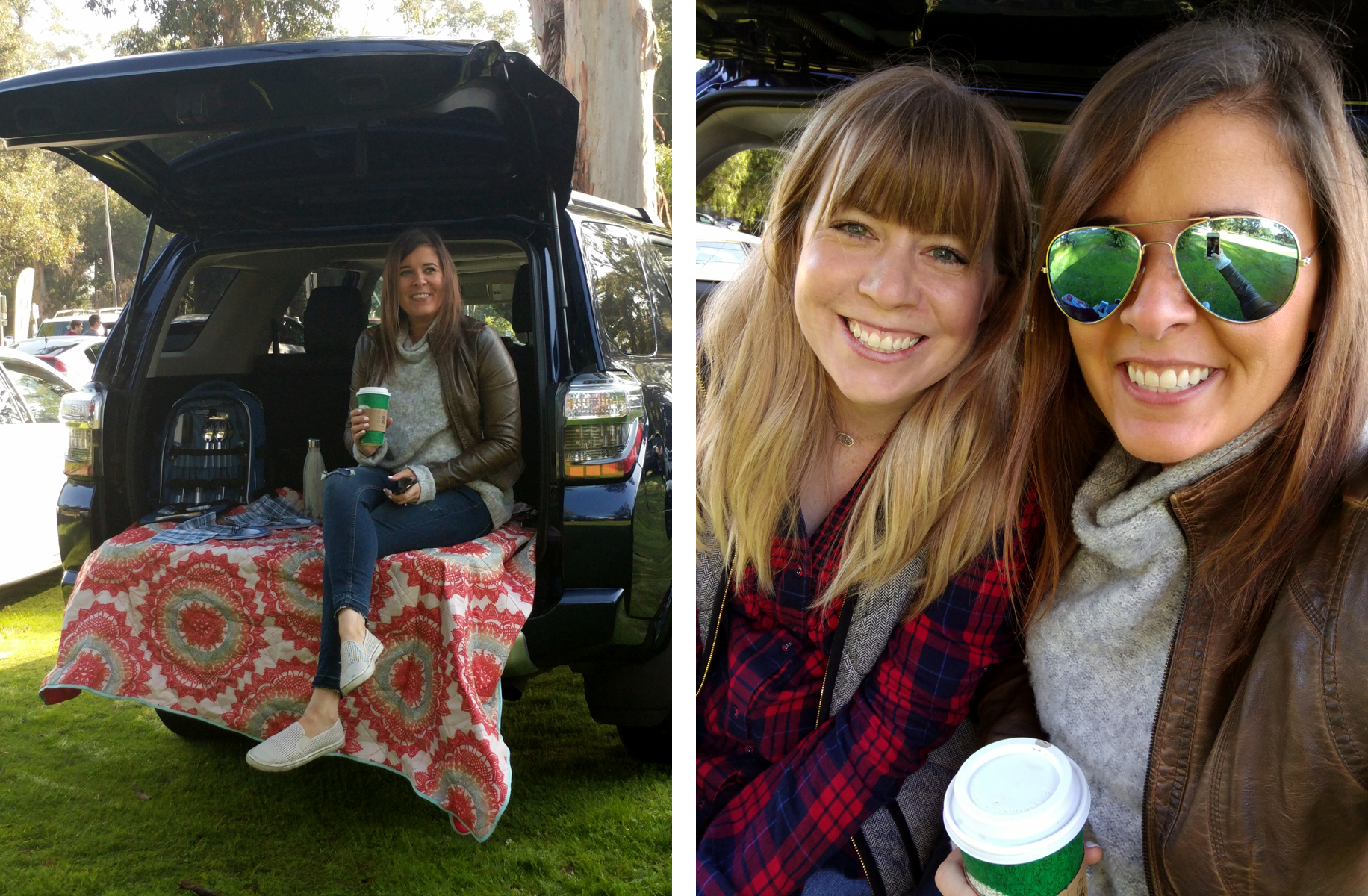 How much laughing did we do at all that morning? It was so fun and it's always awesome having a hilarious fun friend around. We had a few snacks, packed up a little picnic blanket and our hot drinks (it was pretty chilly in the shade) and had a bit of fun before we walked over to the VIP area.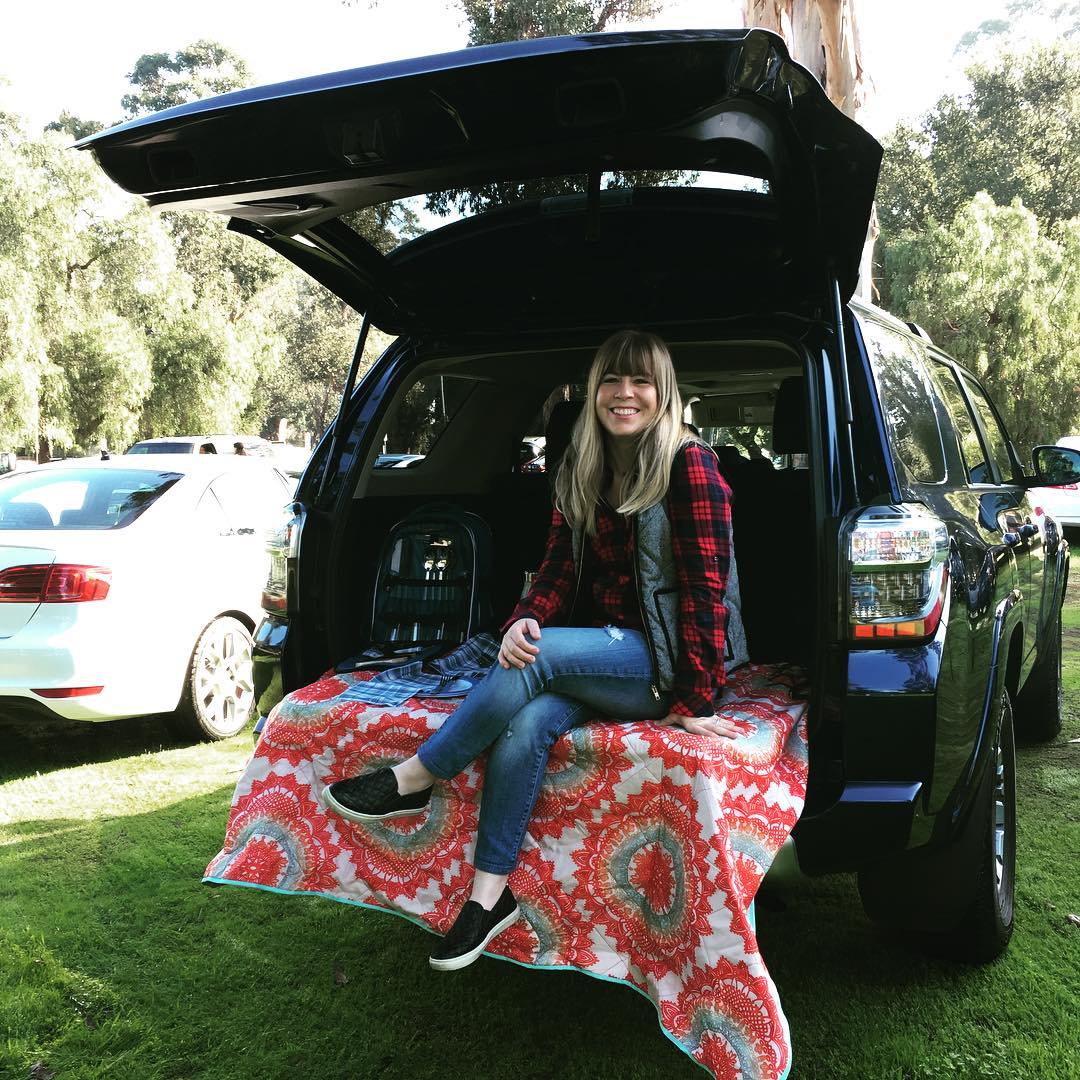 How cute is Lauren?!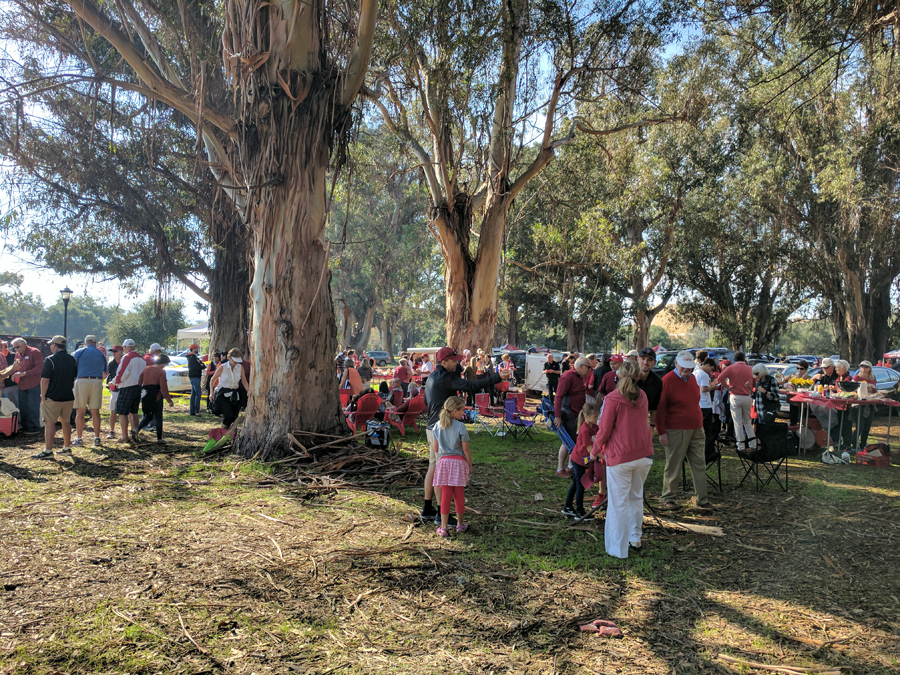 It was my first time tailgating! I couldn't get over the amount of people who were parked in these lots, and literally having huge cook-outs with their portable BBQs. It all smelled so delicious and I totally wanted to walk over there and chat everyone up and meet new friends. I mean, I could get used to this… tailgating was fun!
Our smiles indicated we didn't have any fun at all ;) kidding.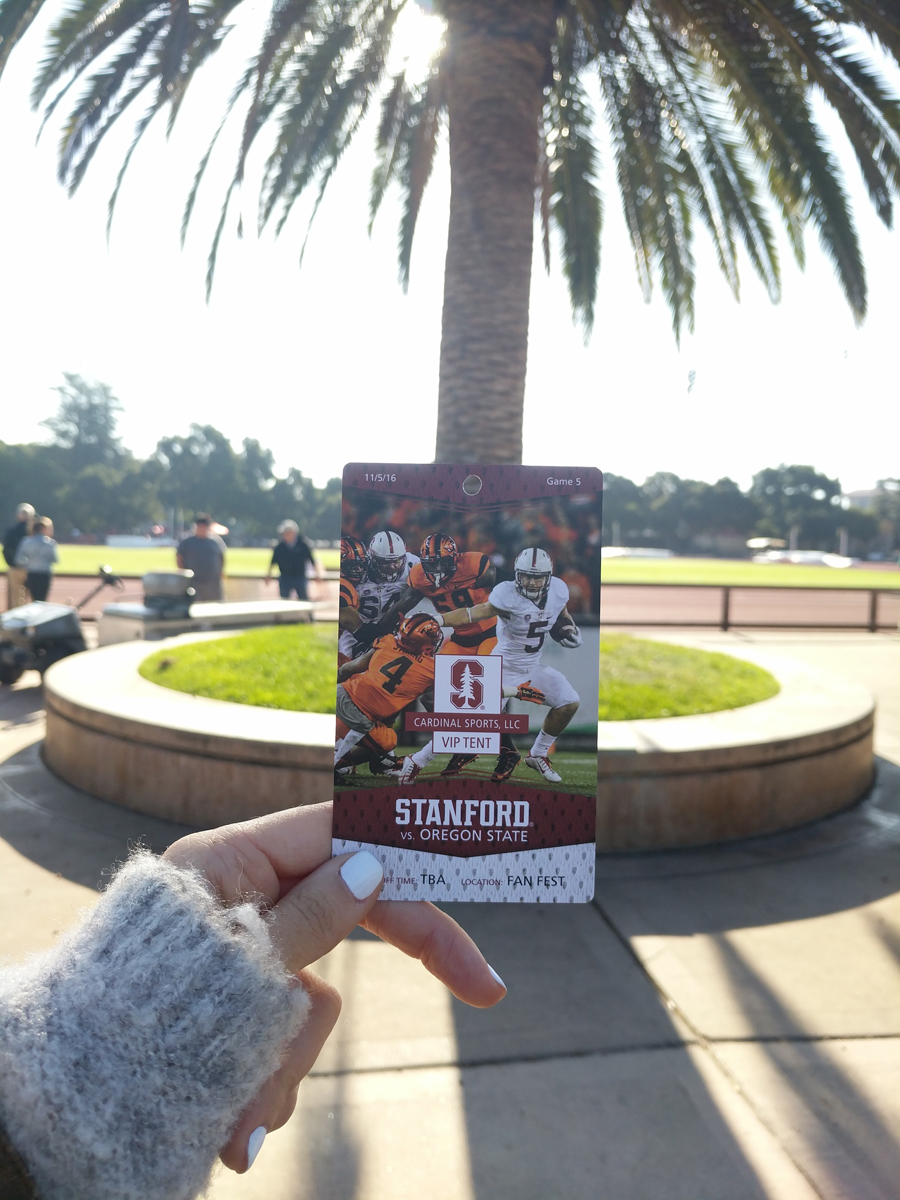 I wasn't sure what to expect when we walked over to the VIP section. Huge tents were set up along with plenty of picnic tables and umbrellas for a bit of shade, and plenty of snacks, drinks and food galore.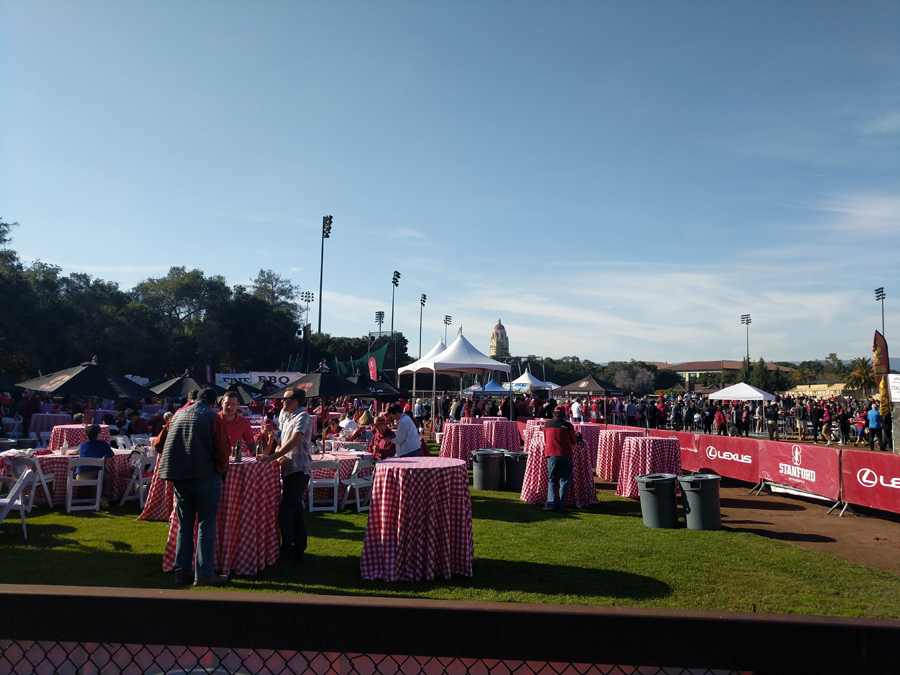 You don't see me drinking too often, but I had a delicious margarita with some nachos and guac. It was fantastic. I didn't photograph it because I completely forgot (aka having too much fun!).
A marching band came through and did two songs for us, then they headed off on their merry way and performed at other spots around the campus before the game.
Even if you know squat about football, ya gotta cheer for the home-team! Go Stanford!
You'll notice I didn't bring my purse into the stadium area with me — and the rules are, that now everything has to be carted into a see-through bag with you (safety reasons I spose). So I have my phone/wallet and snacks in this ziplock baggie with me. Thanks for Lauren for providing an extra for me because I had no idea!
Thanks to Toyota for providing Lauren and I with tickets and to experience a tailgate party! It was super fun, and I'd do it all over again in a heartbeat.
Watch the vlog I filmed!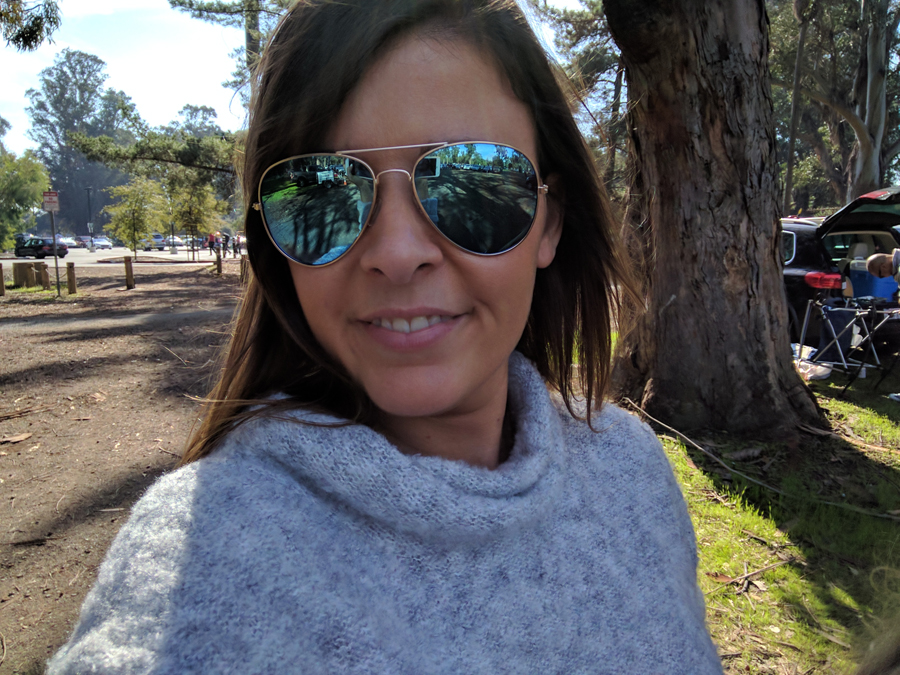 Disclaimer: I was provided compensation for this post.