I'm pretty independent when it comes to exploring around our new home, here in California. Often times I go out on weekly excursions with Alfie and check out new-to-us places considering a lot of the areas around here are dog friendly, and he's just as happy to join along.
I mean, look at that smile.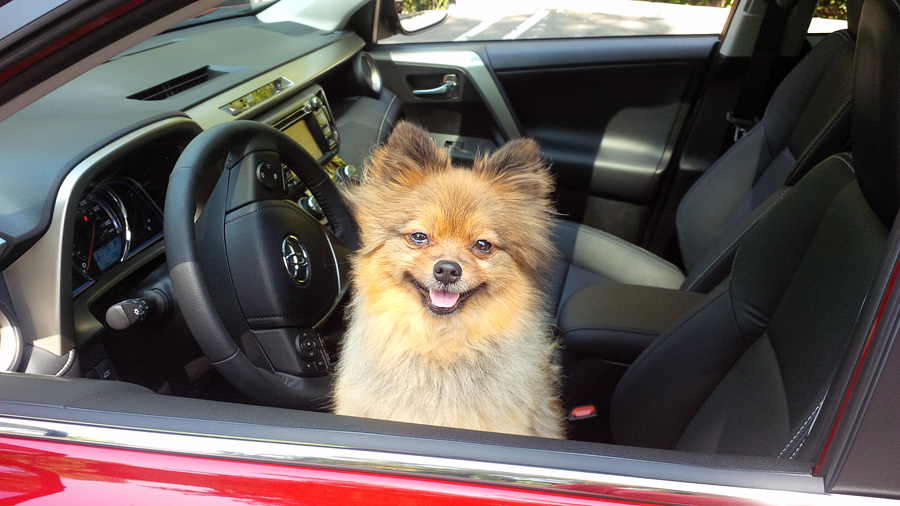 Exploring around California has been put on hold for close to two months. If we're getting honest here, the hives had put me in a negative self-concious mood and I wouldn't dare step outside of the house if my face was swollen, or my hives were popping up. I felt down, and generally just pissed off at the fact I couldn't pinpoint what I am "allergic" to. Some of my blood results have come back and shows no signs of allergies there. Waiting on a few more.
So, I assume I just have chronic hives out of the blue. Luckily I can tame them for the most part during the day time with over the counter allergy pills, which can often cause me to feel drowsy.
However, for the most part they work well, and I've been ITCHING (ha, no pun intended) to get out on the road and explore more, when I'm feeling up to it (and not drowsy!).
Alfie and I went back to the little town of Saratoga (see our previous two trips to Saratoga here, and here) to explore and just wander around, window shopping especially since I had the Toyota Rav 4 for a week. Although, many parts of California is dog friendly, including Saratoga Village, we didn't go inside any stores. But I did end up filming a bit when I was there! Check it out on my YouTube channel.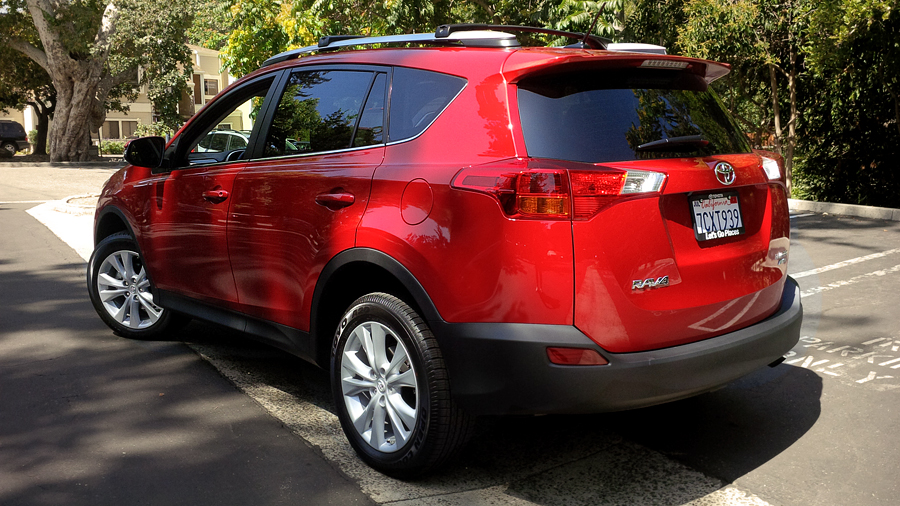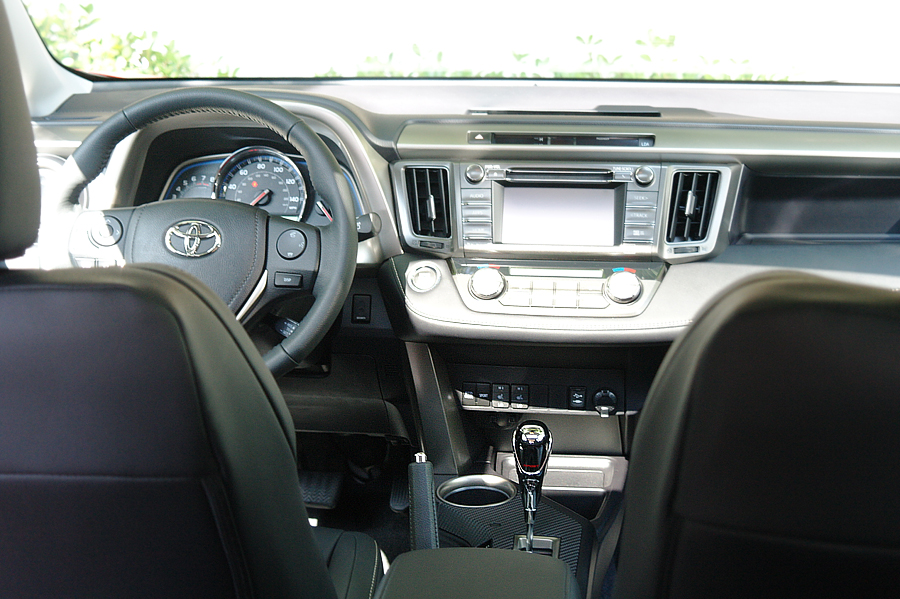 I'm pretty sure I'm going to be one of those women whose next car is going to be a little higher up. It might sound silly, but I feel safe when I'm higher up in a vehicle. Like I won't get sucked into an 18 wheeler on the highway. My mind is wild.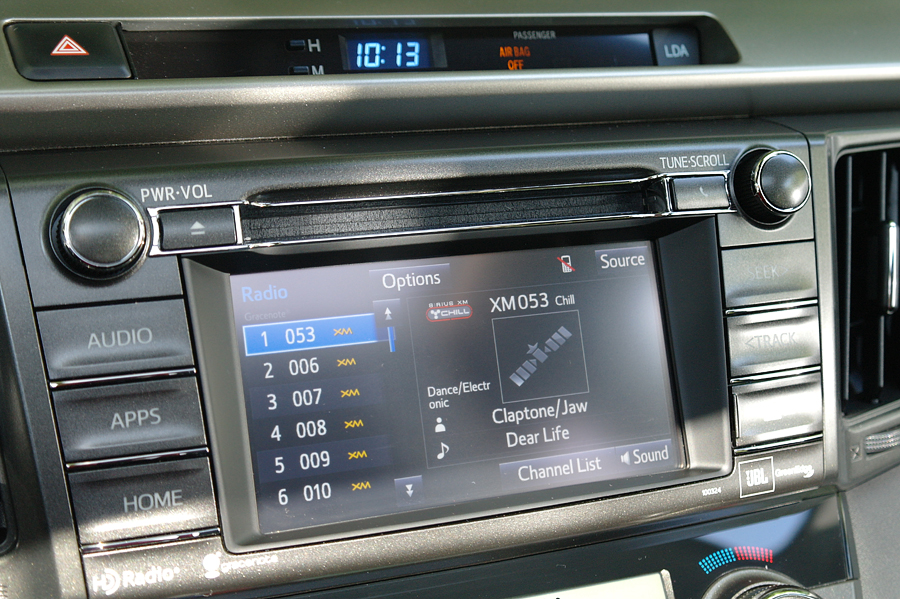 Any time I get a car to review and they have XM radio available, I automatically tune into channel 53 Chill. It's basically the perfect driving music, although sometimes my husband says it's often too relaxing. But I'm totally diggin' it you guys.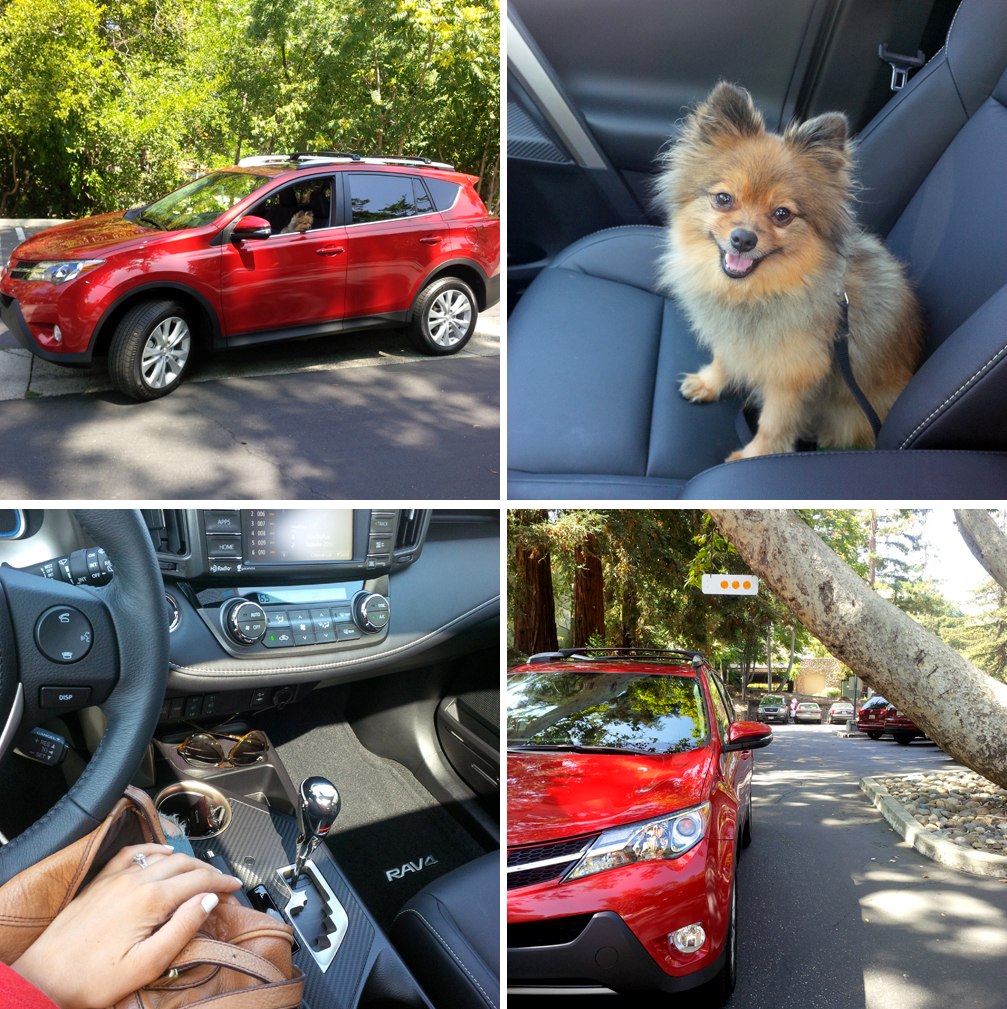 I was in the limited edition, all wheel drive model. So given that, it was a great drive, with all the features. The seating was the most comfortable I've had in the last few cars I've driven — love the cushiony feel to a drivers seat, rather than stiff — the car I own has stiff seats, leaving your butt numb if you're driving for a few hours on end.
What I did notice though, is although a comfortable ride overall, the suspension in the 2015 Toyota Rav 4 was stiff, and quite noticeable to me, especially going slowly over speed bumps in parking lots. Oof!
Looking at the Rav 4, it's a 4 cylinder car, and the steering is nice as it's easy to drive. It's not sporty at all like my car but remember, it's not supposed to have that sporty feeling.
The cabin itself felt a lot larger than other SUV's I've sat in, but parking it was no issue, especially with that helpful backup mirror. It looks really good inside, and imagine it in beige leather — hooboy. See the buttons near the center console? Those are some heated seats for warming up my toosh. Oh man, so nice – and yes I definitely use heated seats in the fall and winter time here in California, as crazy as that sounds! I think my favourite feature on any new car has to be the dual control for both front seat passengers.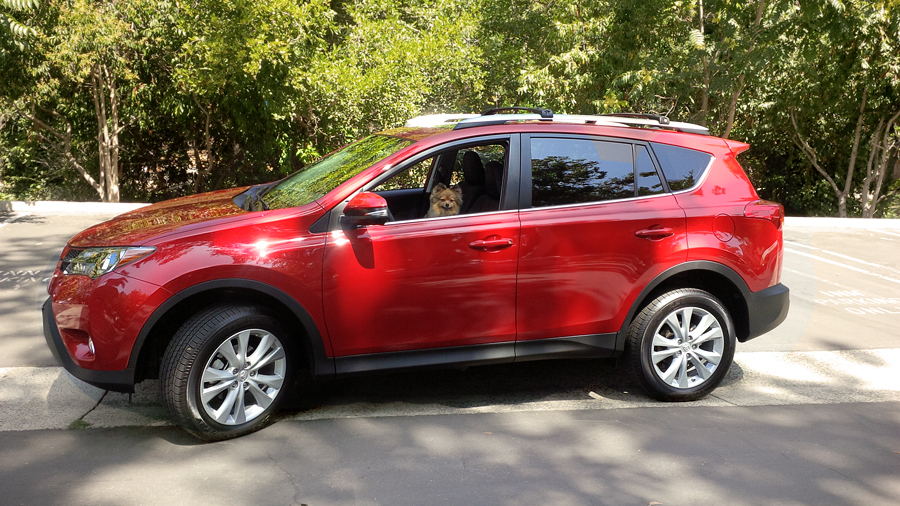 There's a button you can press on the side of the steering wheel for extra traction, say if you are going from pavement to grass (which is something my husband and I often do when we go to many of his triathlons) so your wheels don't slip and slide all over the place.
I know the Rav 4 is a popular model of vehicle, so I'd be interested in hearing how many of my readers have bought one of these?
Also don't forget to check out my video I filmed of the inside of the Toyota, and visiting Saratoga!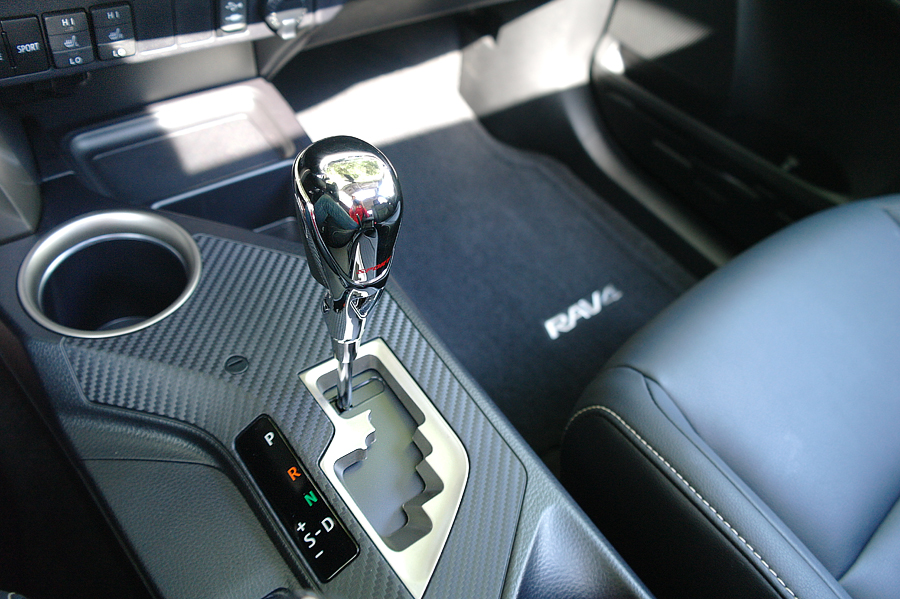 There are more inexpensive versions of this 2015 Toyota Rav 4, however this limited edition version sells for $33,600. More information on Toyota.com.
Disclaimer: The 2015 Toyota Rav 4 Limited Edition was loaned to me for a week to review. All opinions are my own