I don't think there's any beating around the bush. Practice doesn't always make perfect, especially with me and hair styling my own hair. I just don't get it, and I probably never will. My hands fumble, my hair gets burned and I start sweating. Not sure it's worth it. How do these beauts get great curls like that? Seriously.
I've been testing out the QT performance diamond ceramic flat iron that I received from Flat Iron Experts lately, trying to achieve any of these looks that I see on Tumblr but no dice friends.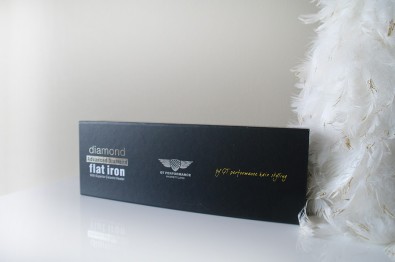 I won't be making any tutorials on how to make curls with your flat iron, or how to get volume in your hair. I just don't know how.
I tried to recreate the look that I had done while at the BlissDom conference, one of the booths were doing hair and makeup on the women, and I got my hair curled. I loved it. I can do one side and it looks decent, then my left side looks silly. Maybe I can just rock the one-sided curly hair? I can start a new trend, can't I? Will you follow me? Lol.
What I do know how to do, is make my hair go from this, to this: