I knew before my friend Megan moved back to Toronto, that we'd have to have a doggy play date at some point. So a few days before I flew back to Newfoundland (I'm still here for a few more days!) I thought we'd get the pup's together and head out to Dolores Park in San Francisco. It was my first time hanging out there, and the view of the city was simply beautiful.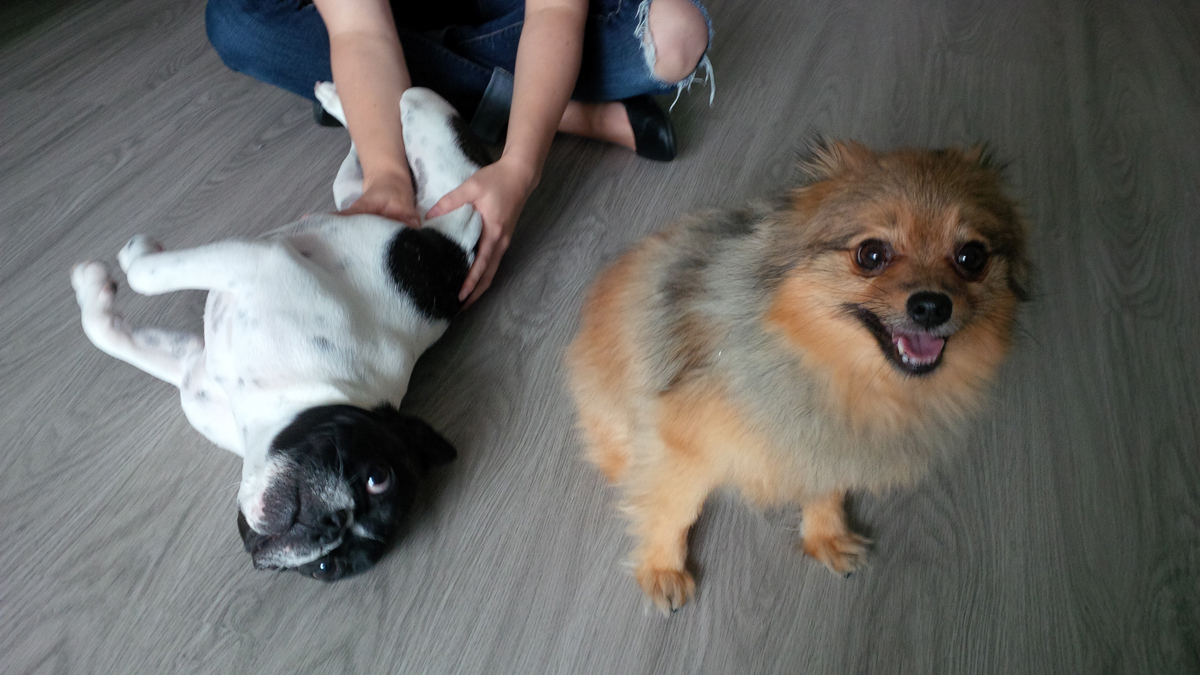 Before we walked down to the park, Alfie and Buffy had to meet in person. To say my face was sweating when I was first introducing Alfie to Megan's frenchie, Buffy — was an understatement. Alfie is a bossy dog, and doesn't want any person or animal near him or me. It took a while to calm him down, and Buffy is a playful puppy so it was two completely different dog personalities thrown in, forcing friendship. Oh Alfie, why can't you ever have pup-friends? He's so protective of me!
As always (such a predicable dog) Alfie calms down after a half hour or so. Then we headed out to the park for a bit where we snapped these gorgeous views of the city.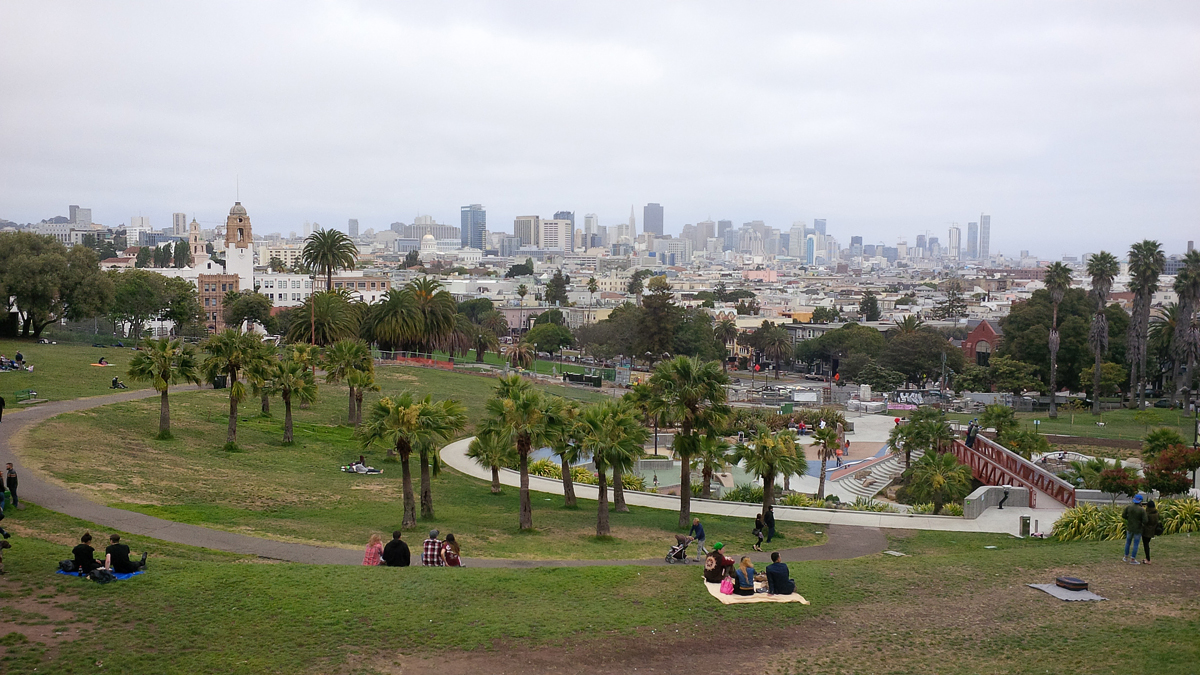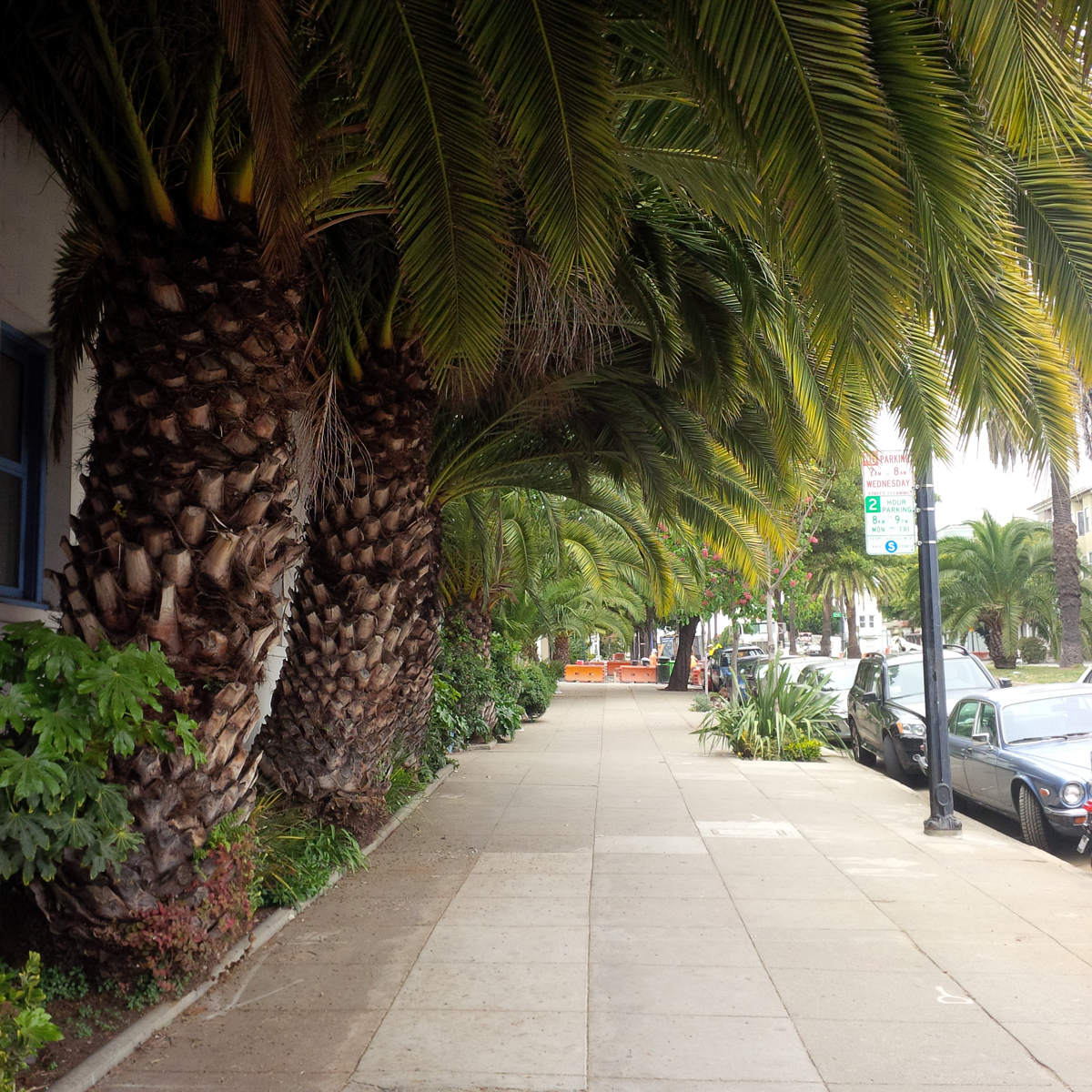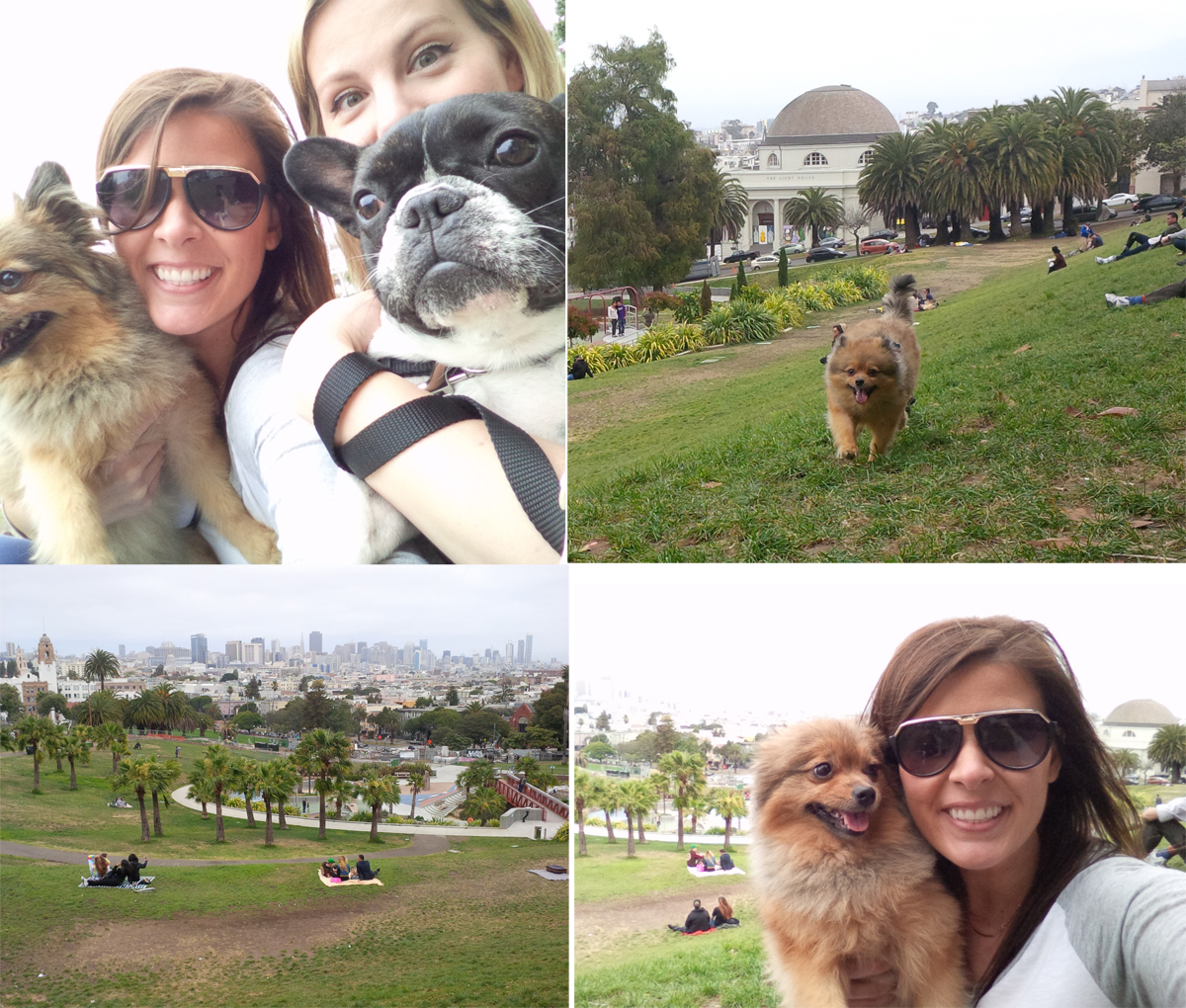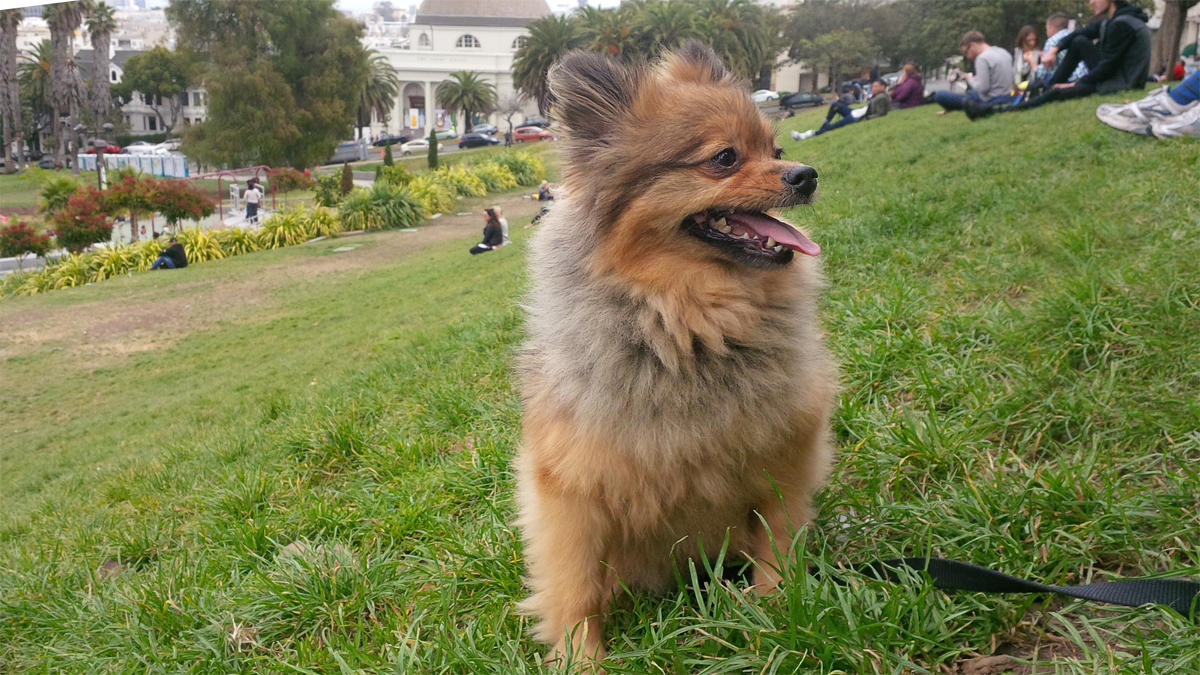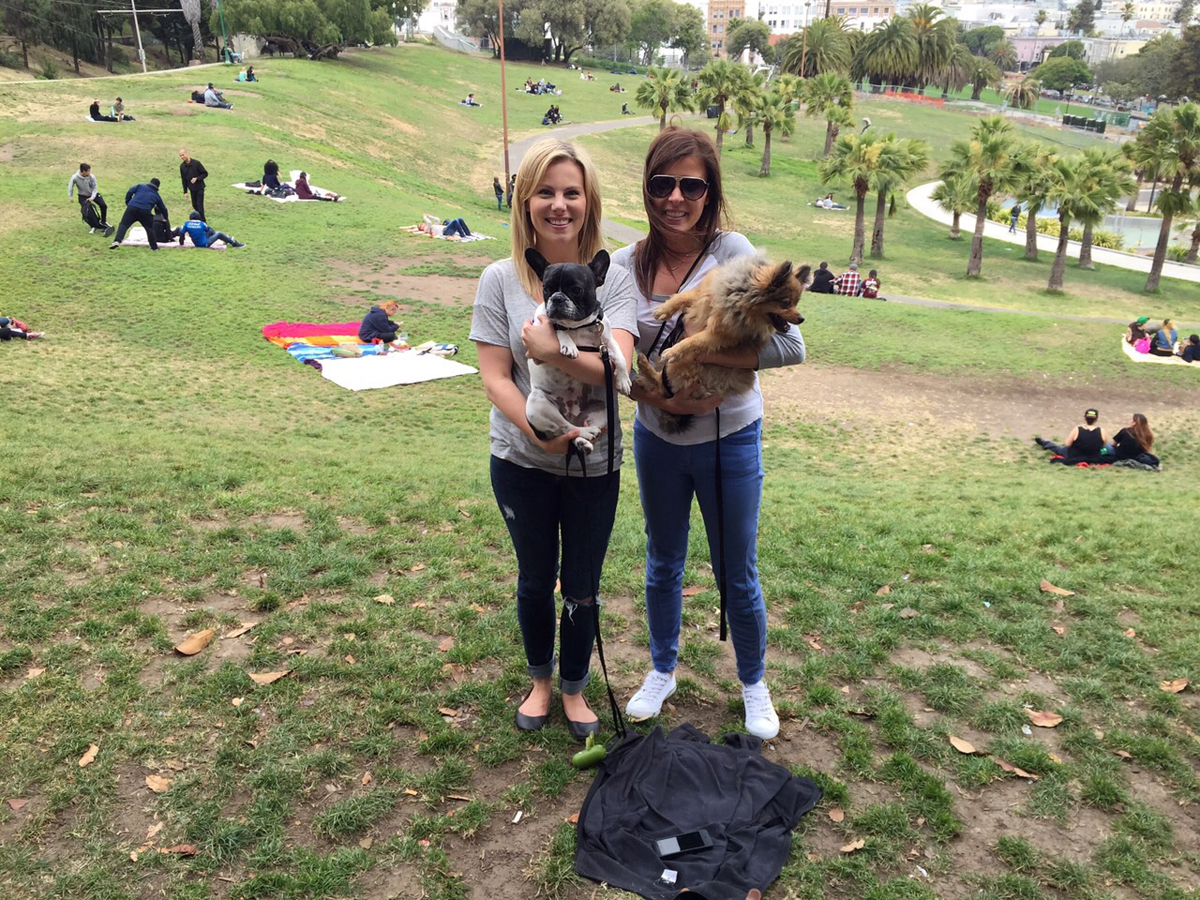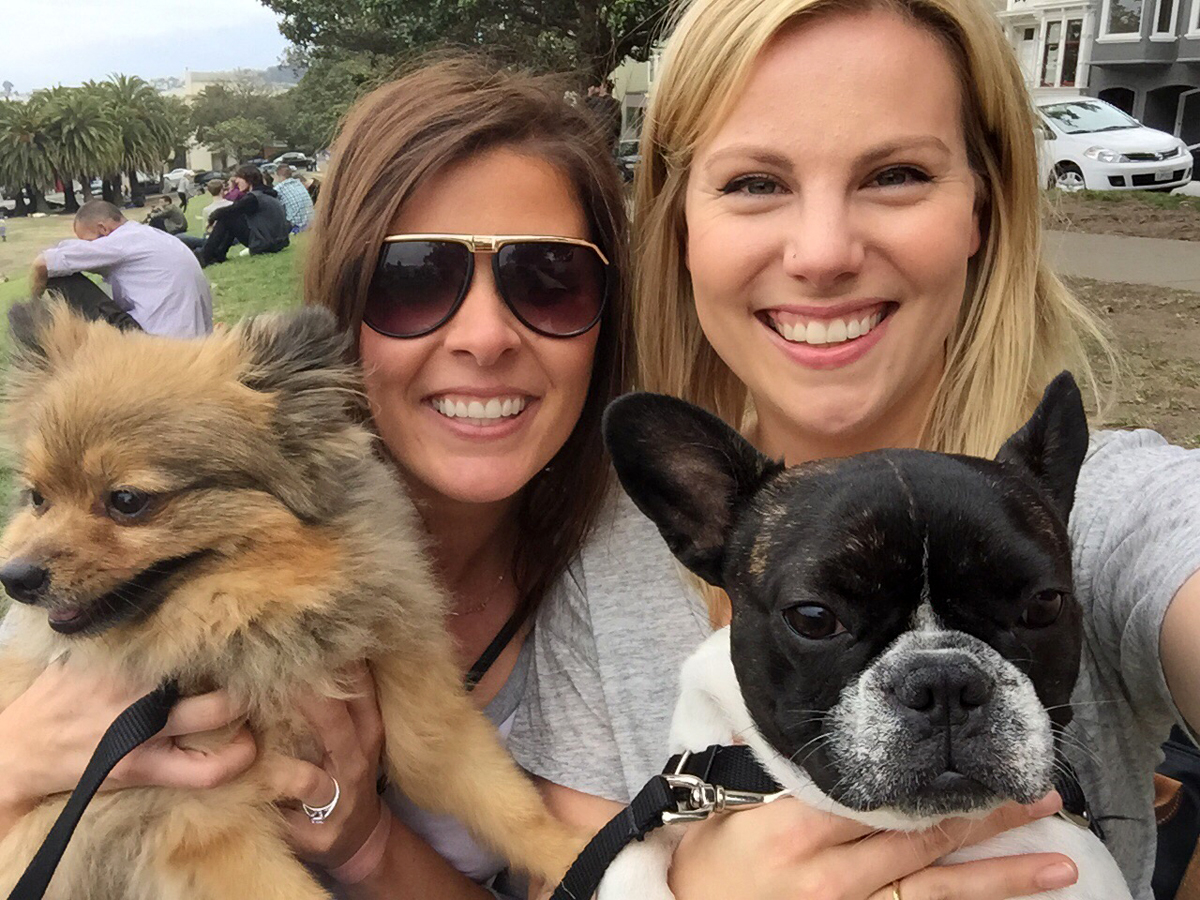 Mission Dolores Park
19th & Dolores St, San Francisco, CA 94114