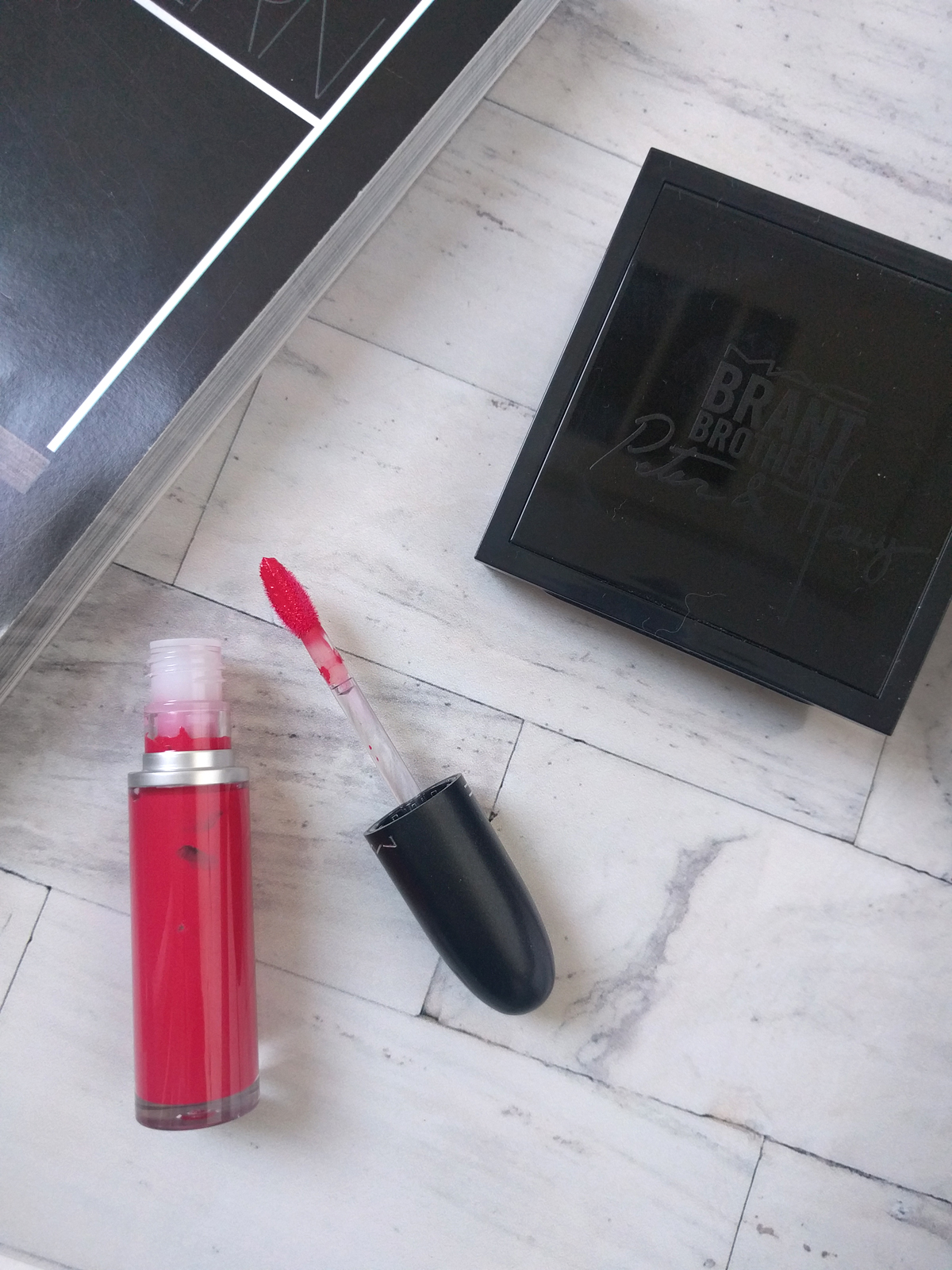 Okay, whoa nelly. MAC Retro Matte Liquid Lipcolour lipsticks are crazy pigmented. Lucky for you they're available in 20 shades. I have a fun vibrant bright creamy red in the colour Red Jade.
The top of the liquid lipstick has the same look as their regular MAC Lipstick bullets, but of course have a clear tube towards the bottom so you can easily see the liquid lipstick colour. It also has that wonderful MAC vanilla scent to it. Now, it does go on really clean. Almost like a lightweight mouse texture. I'm impressed considering a little bit goes a long way, and they dry REALLY fast! Not saying that the Red Jade shade I had was hard to work with, because it wasn't due to how opaque it was. Just be sure to prep your lips and apply lip balm and/or primer before hand, your lips will thank you!
What's the wear-time? It'll last you more than a couple of hours, but I find that it doesn't last if you're grabbing a meal. It will stay on quite well when drinking something, however.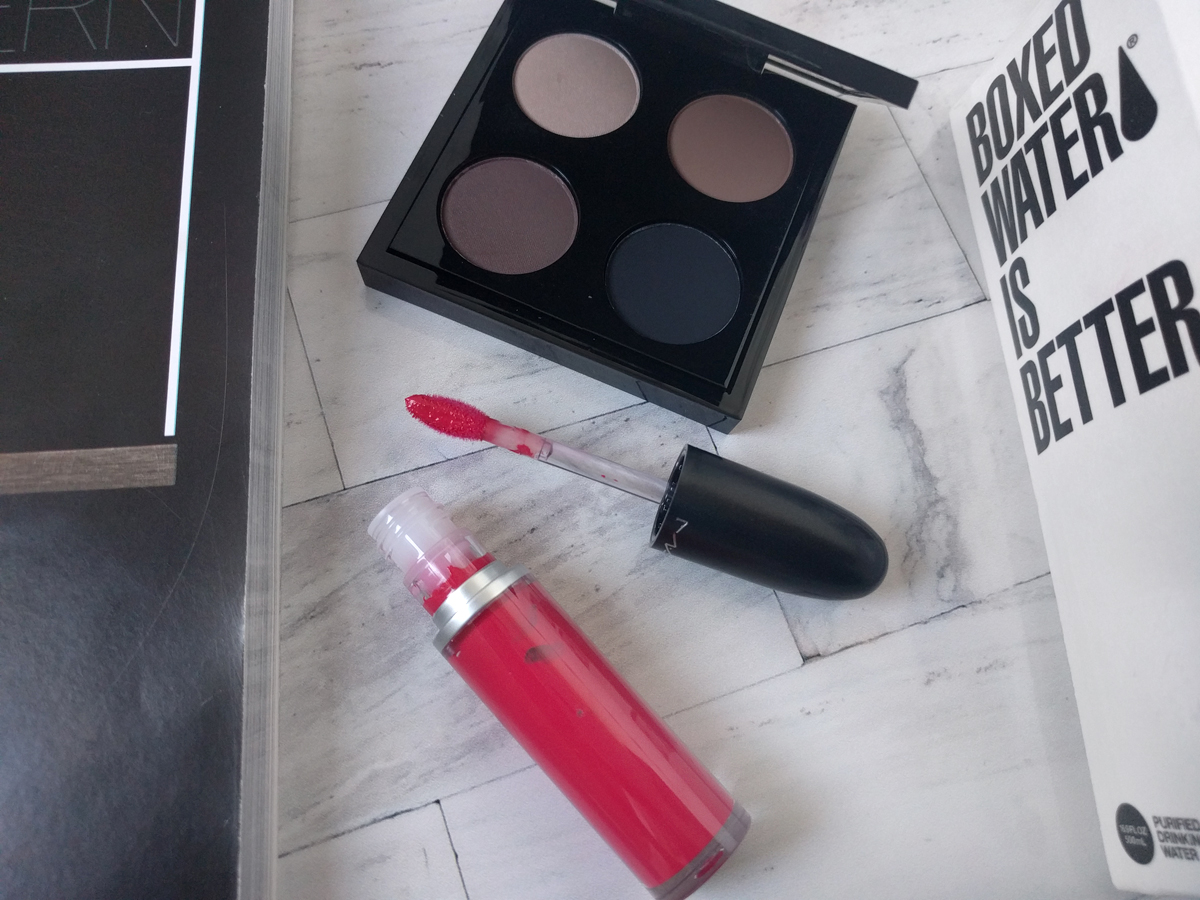 Of course considering the fact they're liquid matte lipsticks they will be a bit drying. Although I don't usually go for those types of lip products since my lips can't seem to handle any dryness, it's nothing a bit of lip primer can't help with! I feel like a liquid lipstick is perfect to wear on a special occasion when you don't want to be touching up your makeup, and you want to be 100% sure that your lip product won't wear off or get onto your teeth.
Love the finish of these retro matte liquid lipstick. But as I mentioned it is a matte *duh* lipstick, my lips just aren't used to such a dry formula. Ideally I'd be wearing this every day. Perhaps I just need to pick up a lip primer. Do you guys have any recommendations?
I can't compare these matte liquid lipsticks to anything else, as I've never tried the popular Kat Von D, Anastasia, or ColourPop.
Ok! I'm sure you'd like to see what it looks like on my lips, so less talk, more viewing hey?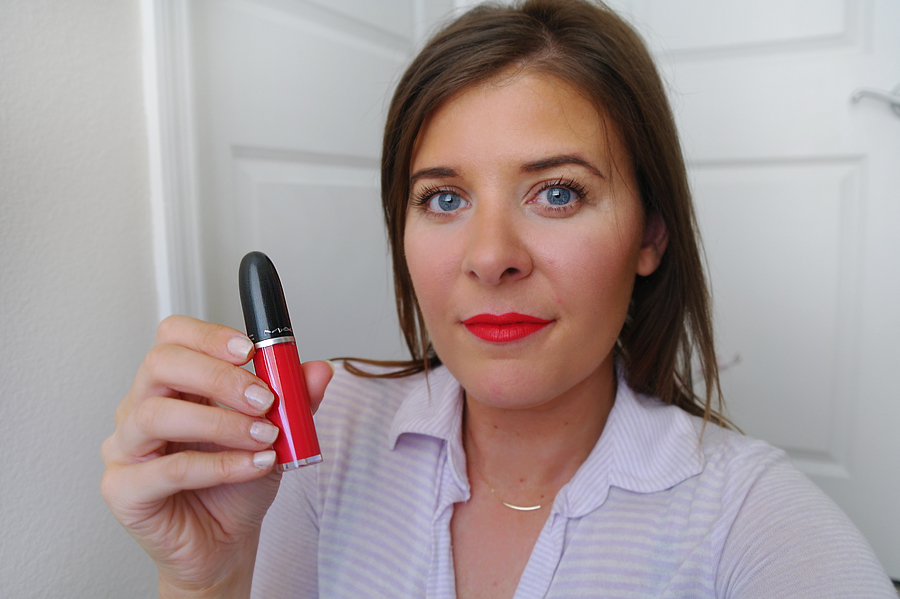 MAC Retro Matte Liquid Lipcolour — Red Jade.
MAC Retro Matte Liquid Lipcolour ($20 US /$24 CDN) is now available at all MAC locations.
Disclaimer: MACÂ Retro Matte Liquid Lipcolour was sent for review.
Psst! Don't forget to enter my giveaway here for a Specialized Women's cycling jersey!