Sure, we may live in a concrete tech jungle here in Silicon Valley, but there's plenty of green space to go out and explore. Set that phone of yours to airplane mode and get outside more to explore. Get lost, and adventure. Whether I'm solo or with baby in tow I need to get out of the house at least once a day to get fresh air (and of course to not go stir crazy).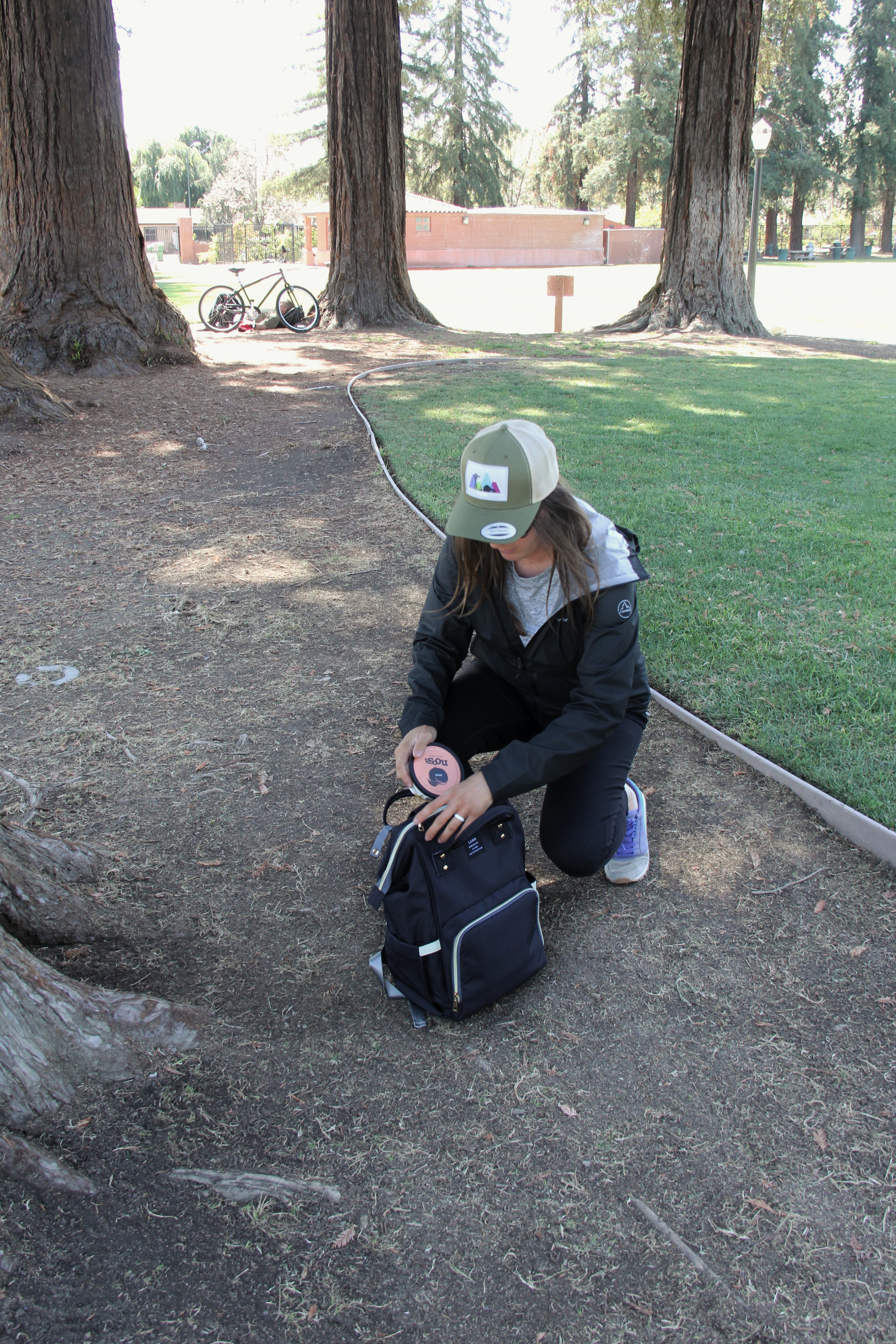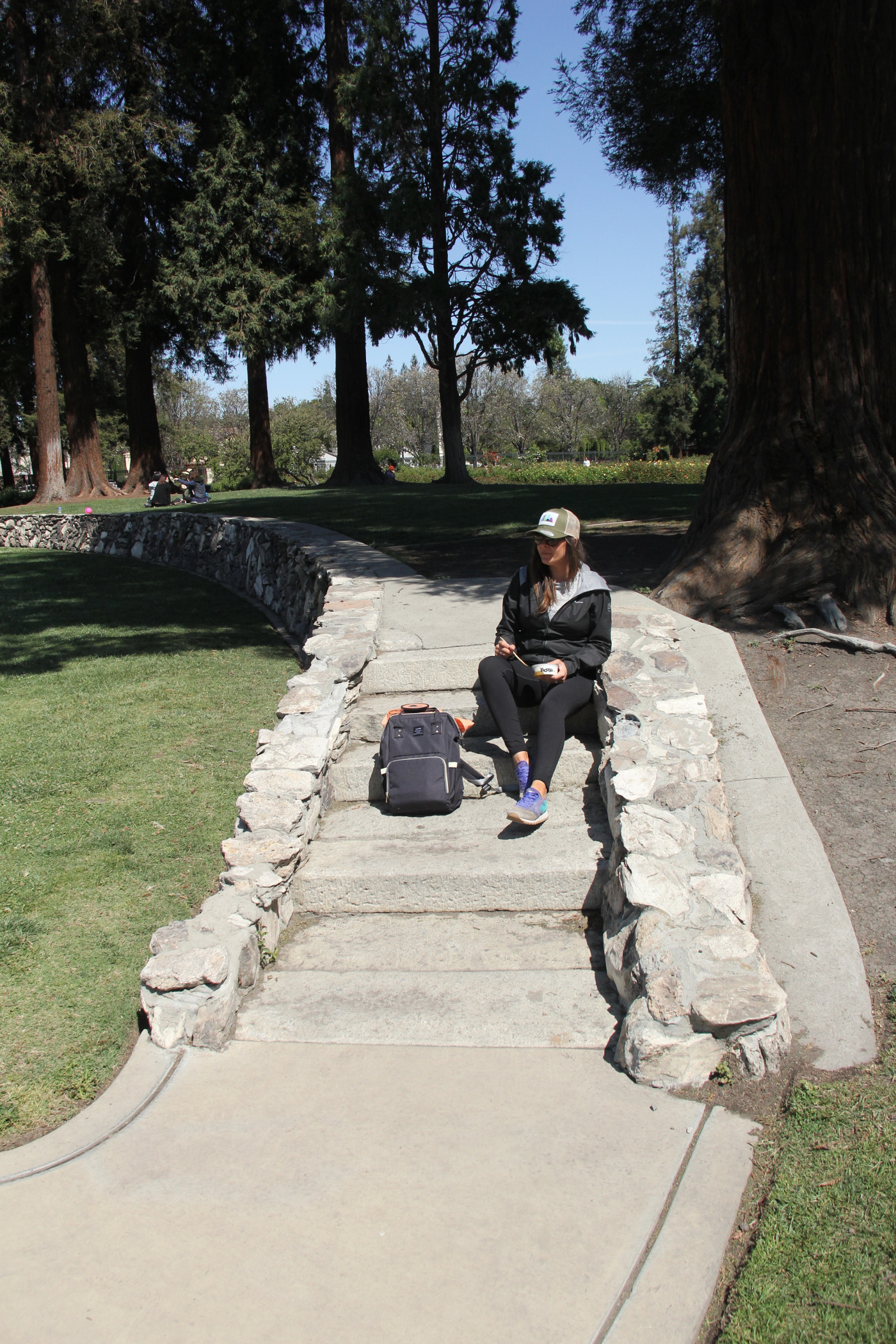 This particular outing I brought some peach noosa yoghurt (I received a few free coupons to try it out. They're all gone now lol) to chow down on, because whenever I do leave the house a snack is always on my list of items to never forget (including baby, keys, and phone) cause this nursing Momma is always hungry and never full. It's an all-natural fuel for keeping me alert and never hangry, 'cause you know I'm only working with a handful of hours of sleep here.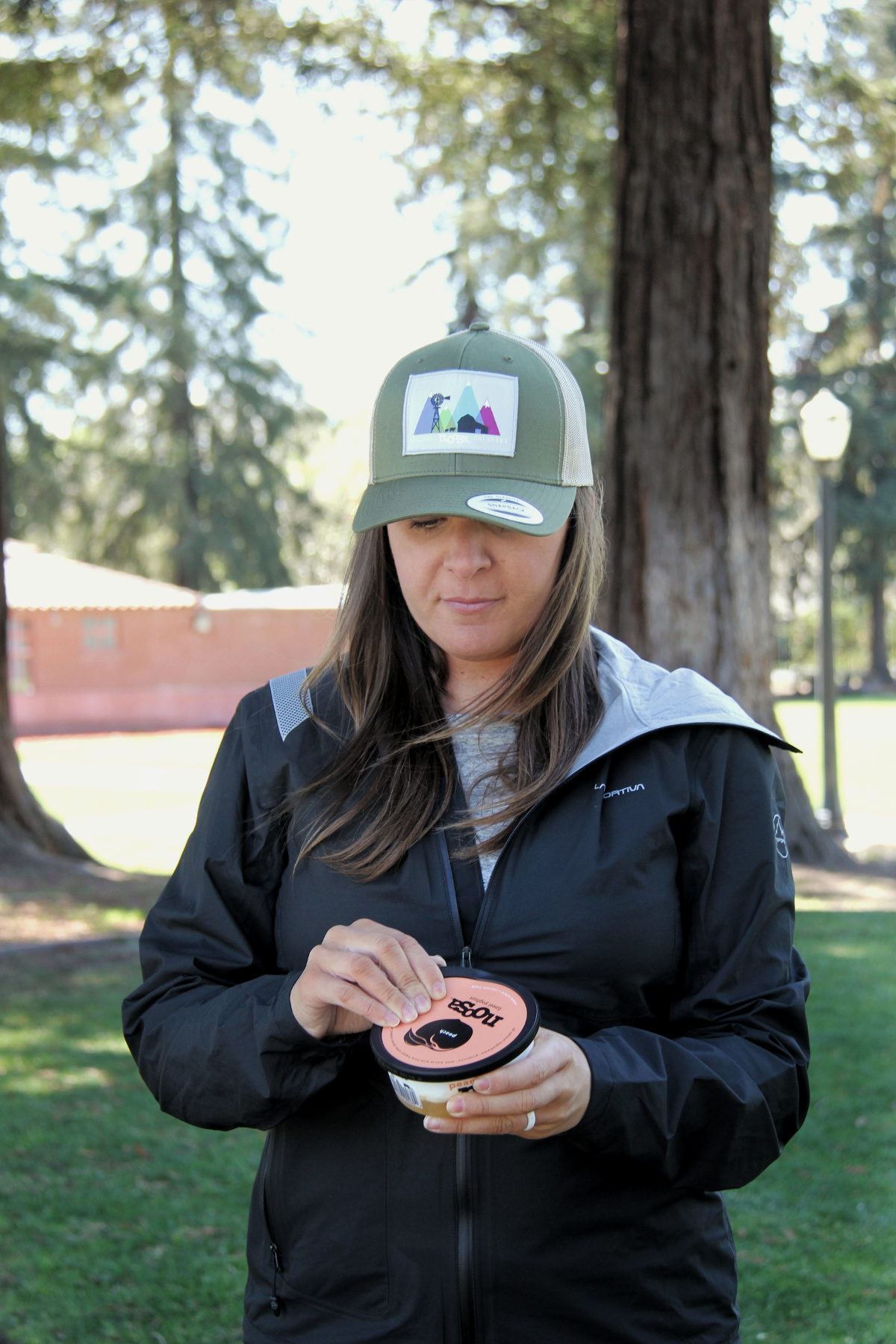 The entire week has been pretty weird. First we had some wind, rain, including an earthquake. But for the last few days the weather has been pretty rad and cooperative. Wearing a wind/waterproof jacket is key for this April weather. The hard shell I'm wearing is from La Sportiva, called the Hail jacket. Fun fact, my climbing shoes are from La Sportiva as well and those feature 98% recycled materials. La Sportiva is committed to providing not only the best technical products available, but to protecting and preserving the places they love.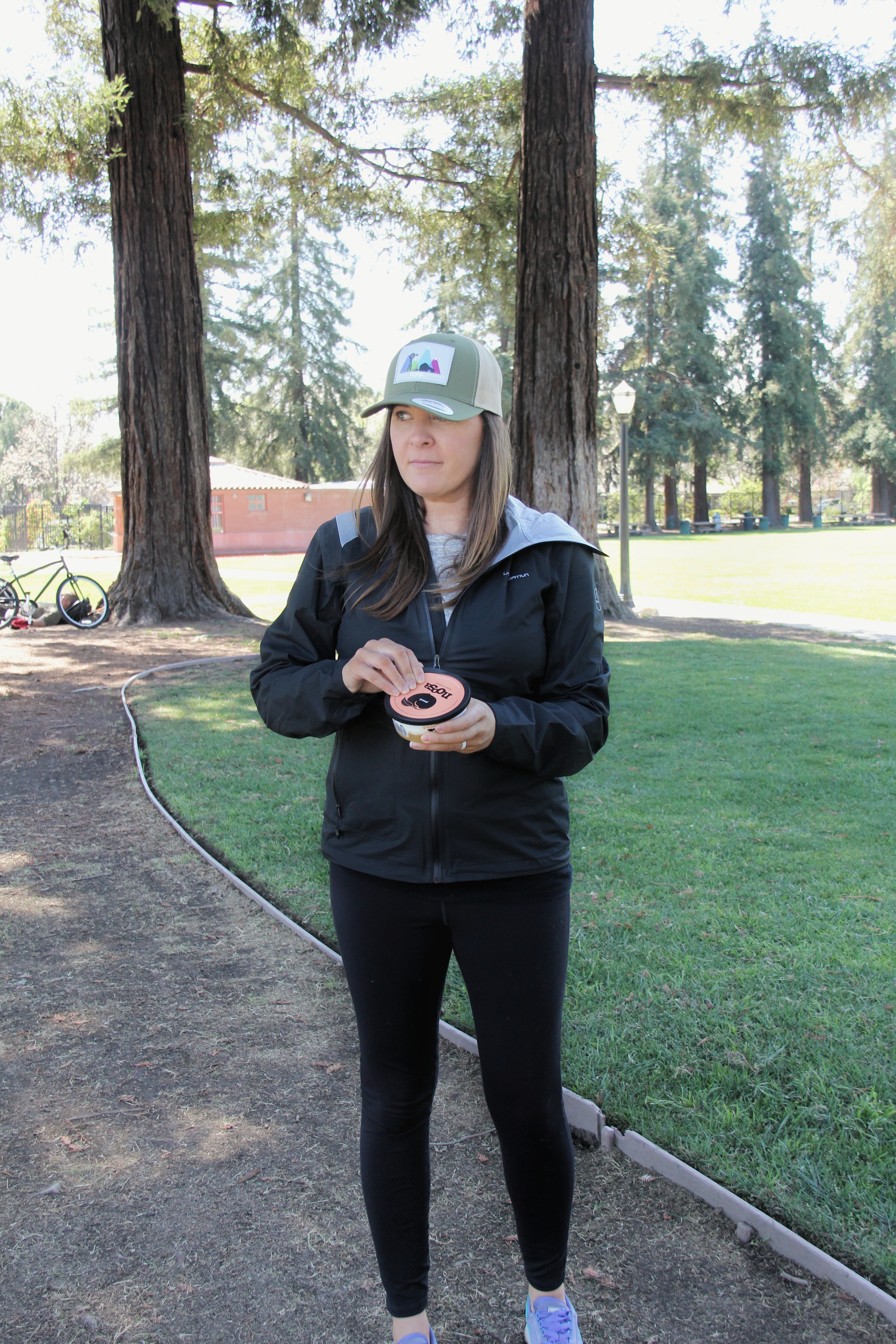 Earth Day is just around the corner (tomorrow!), and I'm already thinking of earth day themed activities for my wee one to participate in. He's obviously much too young this year but having these ideas in my head for the future.
Up-cycle with whatever you have around the house for these activities:
Mini greenhouses! Plant herbs or even flowers in an old paper egg carton, cover it so it keeps the heat and moisture in and you have yourself a little garden. You could either use old paper egg cartons for these, or even an old yogurt container (somewhat off topic I'm addicted to my morning yogurt topped off with slivered almonds in the a.m.).
Decorate your own reusable bag.
Finger painting! Get out some green, and blue paint, draw a circle and your kid can go to town painting the earth in whatever artistic way they please. Roll out a long piece of butcher paper and have at it.
Like I said above my baby is a bit too young to join in on these things this year. But I've been eyeing up busy toddler on Instagram for baby and children's activities since I first found out about her. So if you have a child of any, I'd suggest you to give her w follow too. She has some great ideas even perfect for rainy day activities.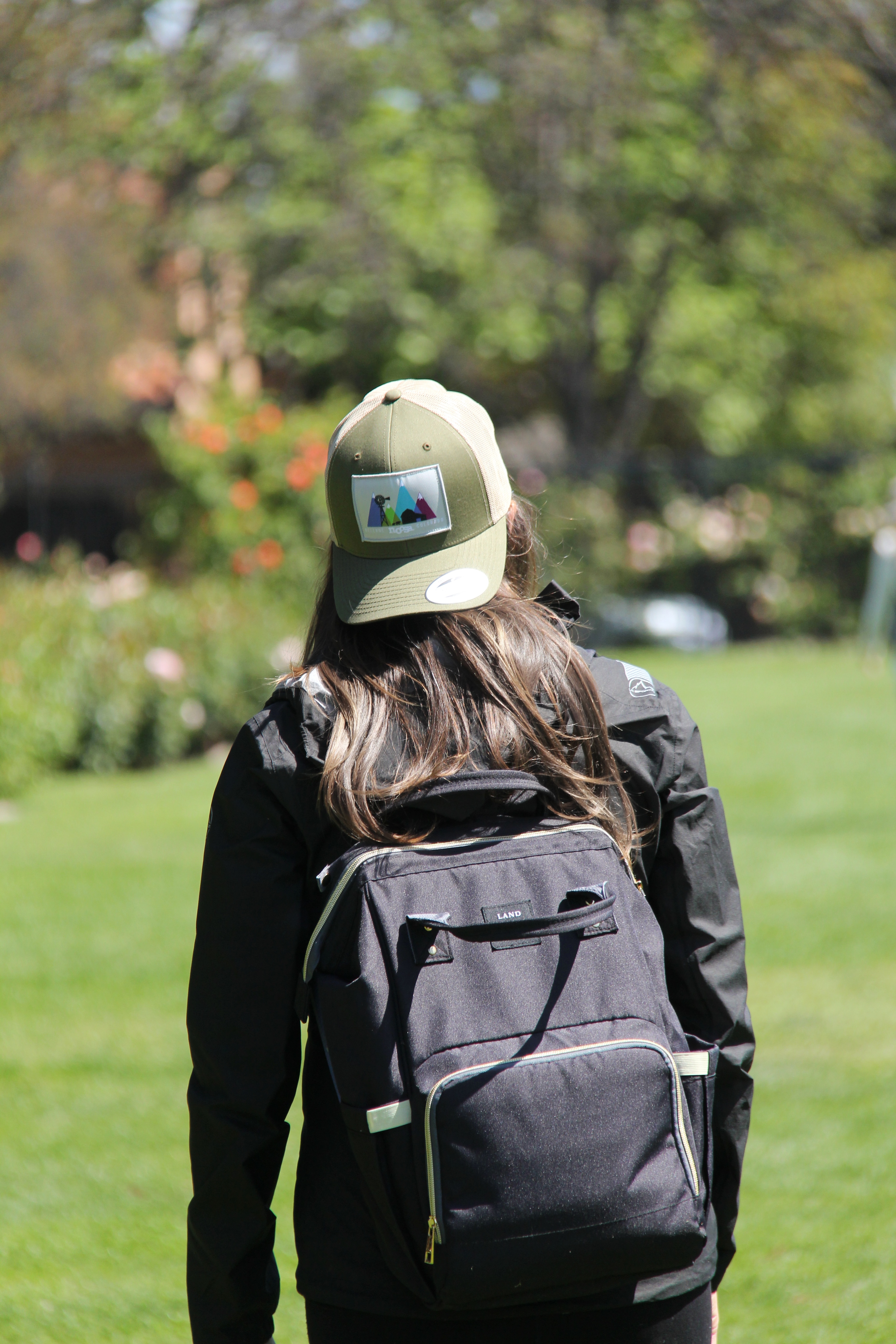 Earth Day is an annual event celebrated on April 22. Worldwide, tons of events are held to demonstrate support for environmental protection.
What are your plans for Earth Day weekend?
Stay in the loop with noosa yogurt by checking out their Cream of the Crop Fan Club.