Guys. I'm a huge sucker for packaging. I placed two sets of H&M Beauty orders since I've been back in California. Can't stop!
I'm going to have to try everything out this week, and see how I like it, and if I recommend it or not. I'm excited to try out all the goodies. While my neighbour from Canada (Zach) was here, I put some of the new H&M body items in his bathroom to try out. He liked it so much, I told him to take it back to Newfoundland with him. He was happy enough with it!
There was only one minor issue with my orders, one cream blush I ordered came sealed in a box, and said it was the colour I ordered. But when I opened it, it ended up being a different colour. Rather than exchange and send back the product and have it be costly to mail back, I kept it.
Onto the haul!
H&M Conscious hand creams: white tea and peppermint, and sweet lemon.
H&M way to glow bronzing powder (limited edition, no longer online), eye makeup remover pads, brush cleanser spray and detangling comb.
H&M high and mighty mascara (limited edition, buy it now if you want it!)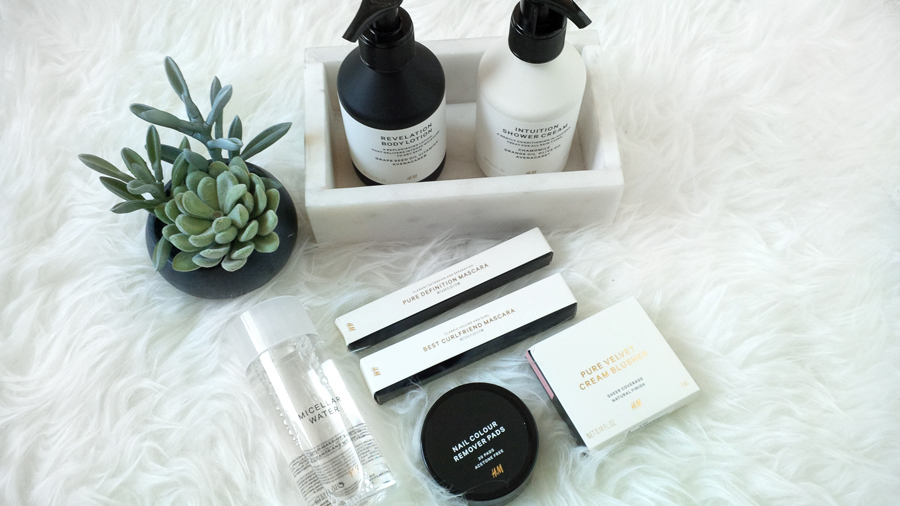 Micellar water, pure definition mascara, best curlfriend mascara, nail colour remover pads, cream blush, revelation body lotion, intuition shower cream
H&M BB cream beauty balm. Let's hope the shades matches me!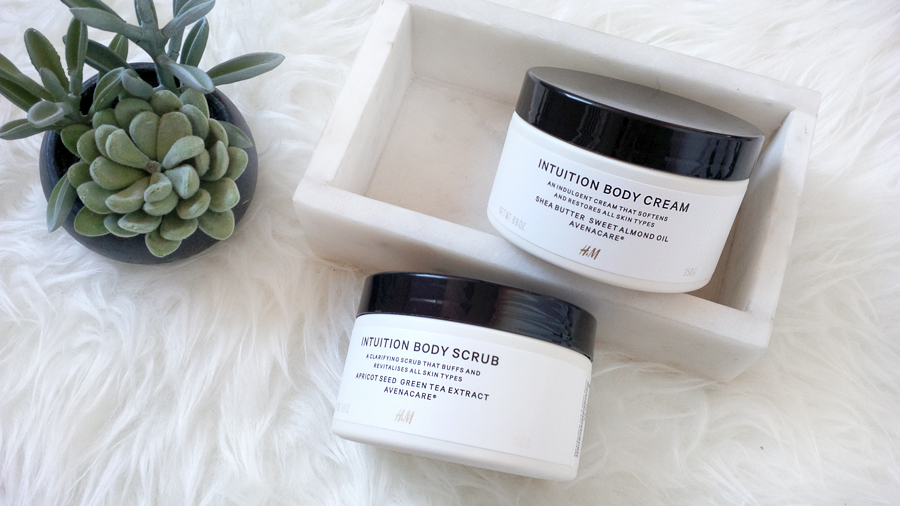 H&M intuition body scrub and intuition body cream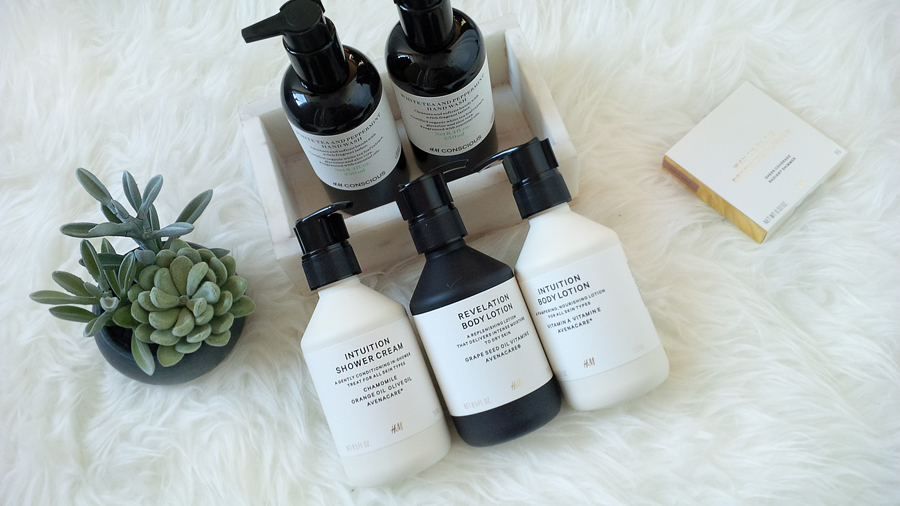 Last bits from H&M: White tea and peppermint hand wash x2, Intuition shower cream, revelation body lotion, intuition body lotion.
Any of the items I picked up interest you? The only things I've tried this weekend was the shower creams so far. They smell amazing, and unisex too, given the fact my male friend liked it too.
By the way, unfortunately these items aren't available to my Canadian pals, since you can't shop at all on the H&M Canada website which defeats the entire purpose of having an online 'store'. Though the first time I heard of H&M beauty launched, was back in Canada. So I know they are in certain H&M stores across Canada, good luck!