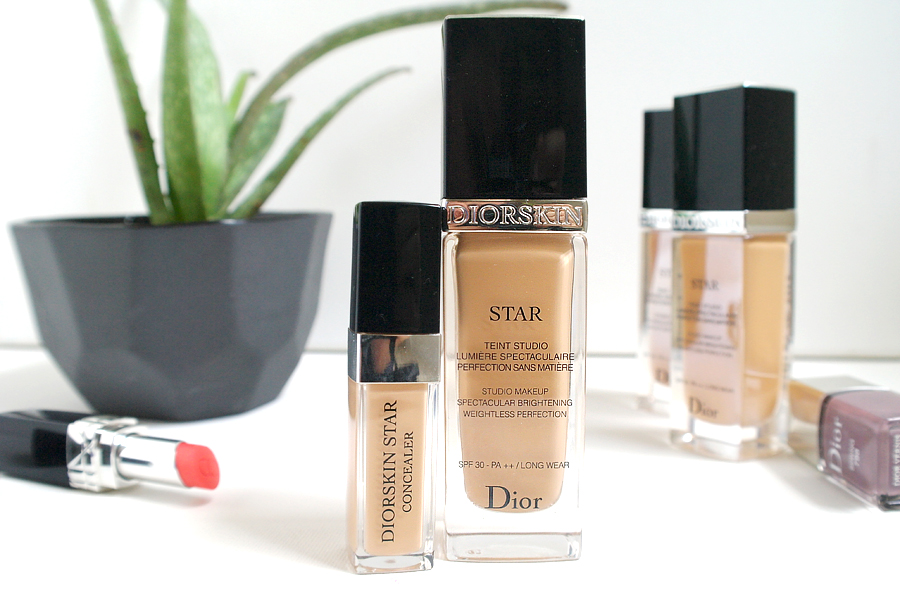 Diorskin Star Foundation and Concealer, a new launch as of September 14 states itself as a technology breakthrough with a new approach light reflective makeup. This is the first time Dior has infused their foundation with a two-dimensional light. Warm toned pigments in the Star foundation and concealer gives a healthy finish to the skin.
Easy to wear, blend and apply — Star is another great product put out by Dior.
Star foundation is weightless and glides easily over your skin. It has a flattering and brightening effect that I like, not to be mistaken with it being dewy as I find it a little more matte than I'm used to wearing. I received this Dior care package in late August while I was home in Newfoundland, so I've had a number of weeks to test it out and wear it. To truly show you how it looks, here is a before/after:
You can see from the photos above it gives a soft matte finish to the skin. I didn't apply any bronzer, mascara or blush so you can truly get a feel as to how the foundation and concealer looks on it's own. For a closer look, see below for a before/after with the Diorskin Star concealer.
Many people complain about Dior foundations oxidizing (not so much an orange colour, but more warmth), and while I luckily haven't had it happen to me, the Diorskin Star doesn't oxidize on my skin nor does the Dior Hydra Life BB cream.
It gives fantastic coverage in a featherweight formula which is easily buildable. I like to stick to one "coat" of foundation. My preferred method on applying this foundation is with BeautyBlender. Dior has one that came out with specifically for this collection, but I already have my own I decided to use that. I've used my real techniques foundation brush with it, and it works — it doesn't look as nice as it could with a sponge.
While the finish isn't my go-to dewy look, I can see many people enjoying it. I like it on my skin, it gives off a flawless look without trying too hard, yet you can still see your skin easily, underneath. It's not heavy or cakey, but more radiant and fresh. Add to the fact Dior Star foundation has SPF 30 mixed in with it, you're set.
Diorskin Star concealer is perfectly packaged with a sponge tip applicator to get the perfect amount on your under eye area. It too, has an illuminating effect and again, promises that those darker under eye circles will be neutralized instantaneously. Dior claims that if you use these products on the regular, you'll notice signs of darkness, redness and discolouration to fade away.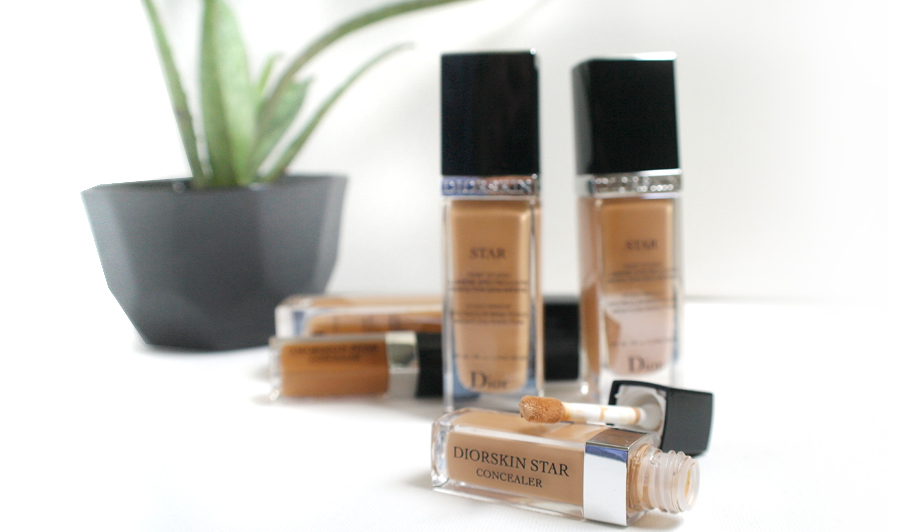 I prefer applying the under eye concealer after I've hydrated it with one of my two favourite eye creams then blend in with my ring finger to disperse evenly. A trick I have is to apply your concealer not only under your eyes, but bring it down on your cheek, closest to your nose, in a triangle shape so it brightens your face even more than before.
Diorskin Star foundation comes in a wide range with 14 different shades and retails for $50 CDN. Diorskin Star concealer is $36 CDN and is available in 5 shades. Both Diorskin Star concealer and foundation are available now at Dior counters nationwide.
Have you tried this foundation yet? What are your thoughts?
What foundation do you currently use?
Disclaimer, I received all Dior products from the PR company for review, all opinions are my own.