WHY HAVE I NEVER TOLD YOU ABOUT THIS?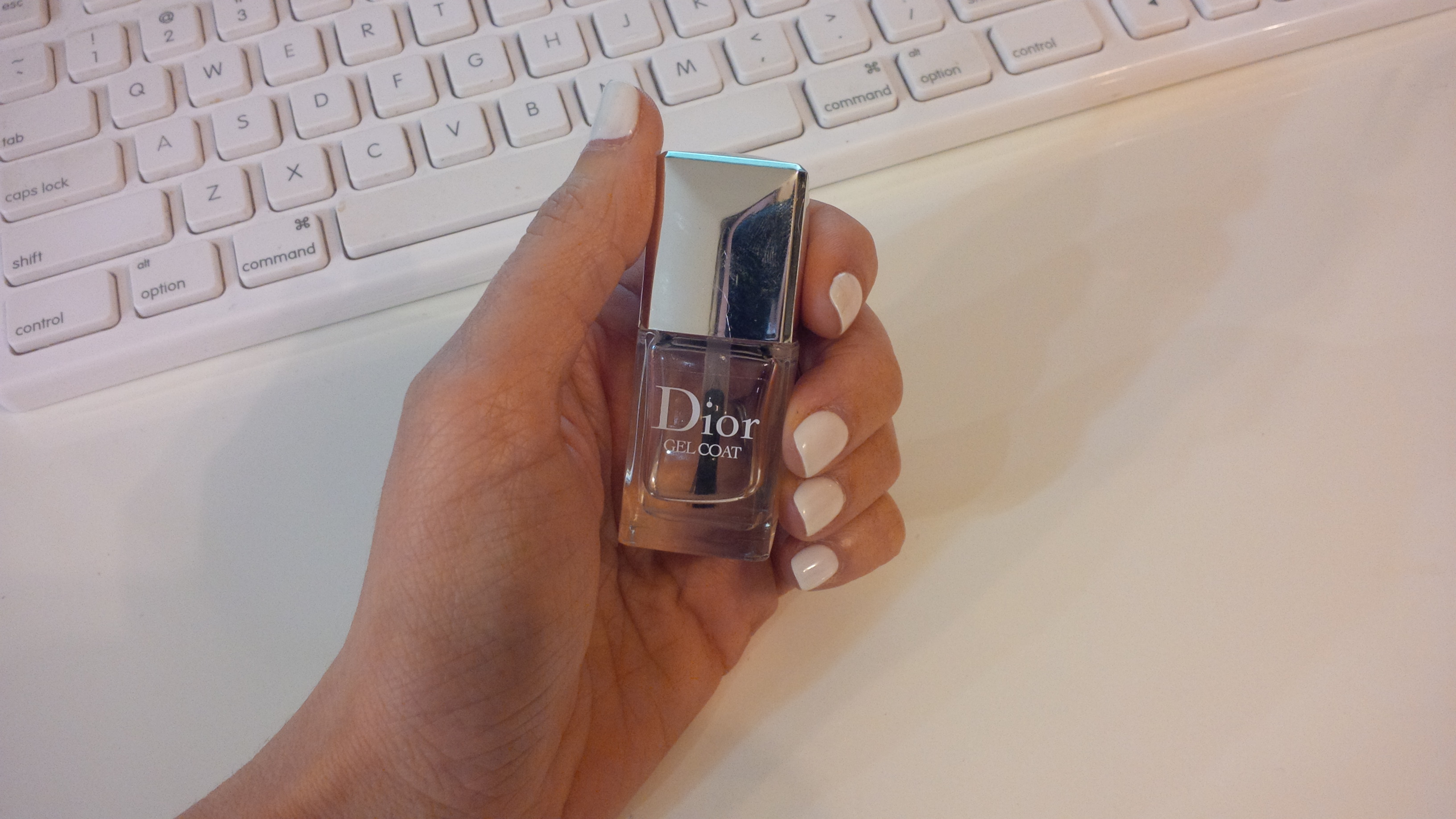 I've dropped so many of my dollahs on this beautiful Dior product. I re-purchased it many a time. Yea, that's right. Just because I work with a brand, doesn't mean I don't spend money on their products. CAUSE I DO. Buy the Dior Gel Coat.
Let's call this top coat exactly what it is, a beautiful top coat to finish off your mani/pedi. It's like the seche vite of quick drying top coats. Except the Dior one I wouldn't call quick drying, more like shellac-like-top coat. It creates a shiny finish to your nails, and potentially lasts as long as a shellac. I haven't found it lasted quite that long (2+ weeks, pfth yeah right), but it does last a while. And that's why I've repurchased it. In fact, I need Sephora to have their 20% off VIB sale soon, when is that happening by the way? Anyone know? I know it happens twice a year. I need to stock up, I only have about an eighth of the product left.
Plus, it doesn't get all goopy when you're half way through the bottle (ahem, like other top coats do). Just saying.
As most of the Dior nail polished I've tried out in the past, they have been consistent with their formulation. That's what sucks me in. Perfectly creamy colours, no shimmer, and the widest application brush for fools like me who make a mess with painting nails with the scrawny nail polish brushes. I just can't do it man! I am consistently raving about Sally Hansen & Dior brushes. They're almost identical to one another, but of course not identical in price. Obviously.
You can buy it at Macy's (where I first purchased it). But I'd recommend buying it at Sephora, so you can get your points for it.
P.S: This week I'm talking about everything DIOR beauty related. Dior needs more love on my blog, plus I have some items from the Spring collection to show you. Come back every day this week if you're interested :)