Dior's Fall collection has launched as of August 1, 2014. A beautiful, yet powerful set of quad eye shadows launching this season for Dior Prêt-À-Porter. All around easy to wear colours, whether you want a more feminine look, a smoky eye, or an every day neutral — they're all right here in these three palettes.
The quilted look imprinted into each single eye shadow gives it a more lustrous, and classic look. But don't let me talk you through the eye shadows, you've gotta see to believe the wonders of this collection.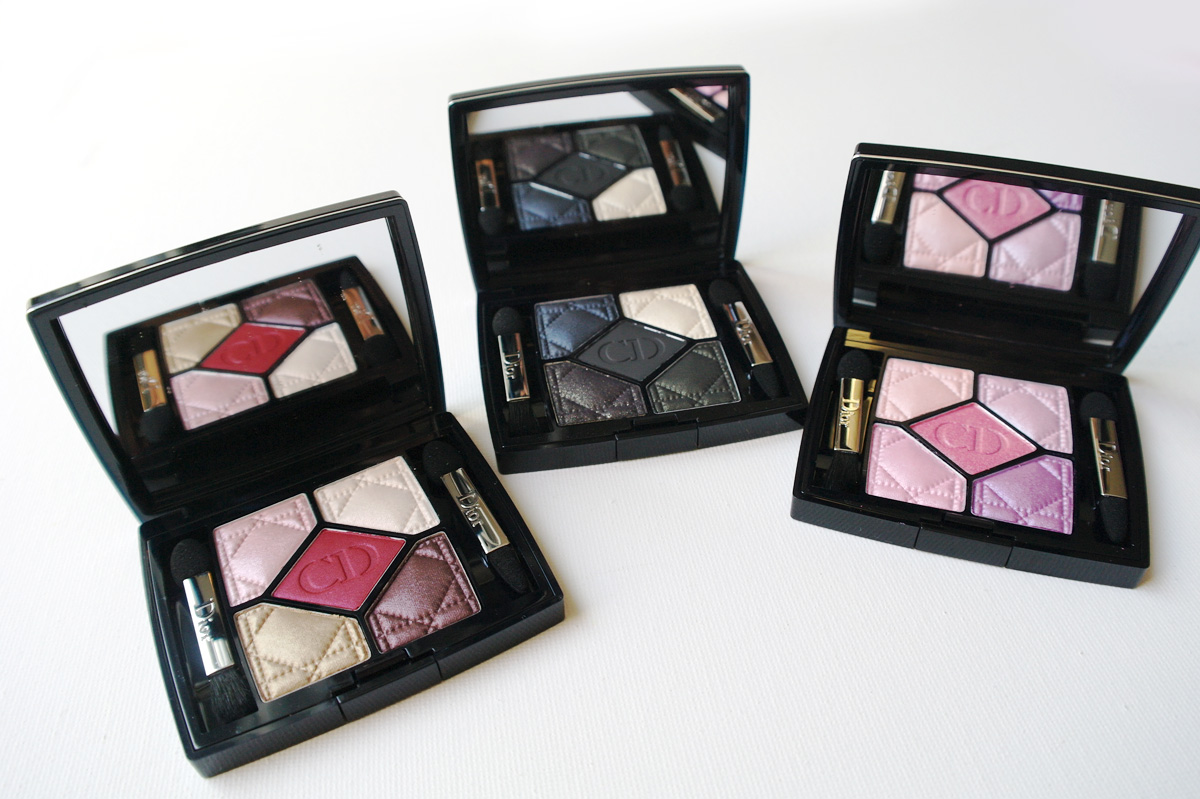 I'm going to be honest with you. You probably already know by reading my blog that I don't choose to wear eye shadow all that often, and when I do I gravitate towards the neutrals, as I feel more comfortable blending, and applying them without looking a fool. But you can't help but enjoy the colours that Dior came up with this season. I think my favourite quad from this collection is the one you spot on the far left. A nice mixture of a soft pink, a white highlight, an easy to wear lid green/taupe colour. Then there's a nice burgundy and a fantastic rosy pink in the middle. That one is called Trafalger.
A closer look at them all.
Trafalger 876
Pied-de-Poule 096
Tutu 846
Man I missed doing product shots on the blog. I think that's my forte.
Swatches however, are a bit more tedious as they take a bit more work trying to get the accurate colour to show up correctly. Need that natural sunlight to shine through. And when Mr. Sunshine is out (which hey, let's be realistic, is all the time here in California) they all swatch so beautifully.
Dior 5-couleur ($61 CDN) — Available as of August 1, 2014
Available colours
Trafalger 876
Bar 056
Pied-de-Poule 096
Carre Bleu 276
Tutu 846