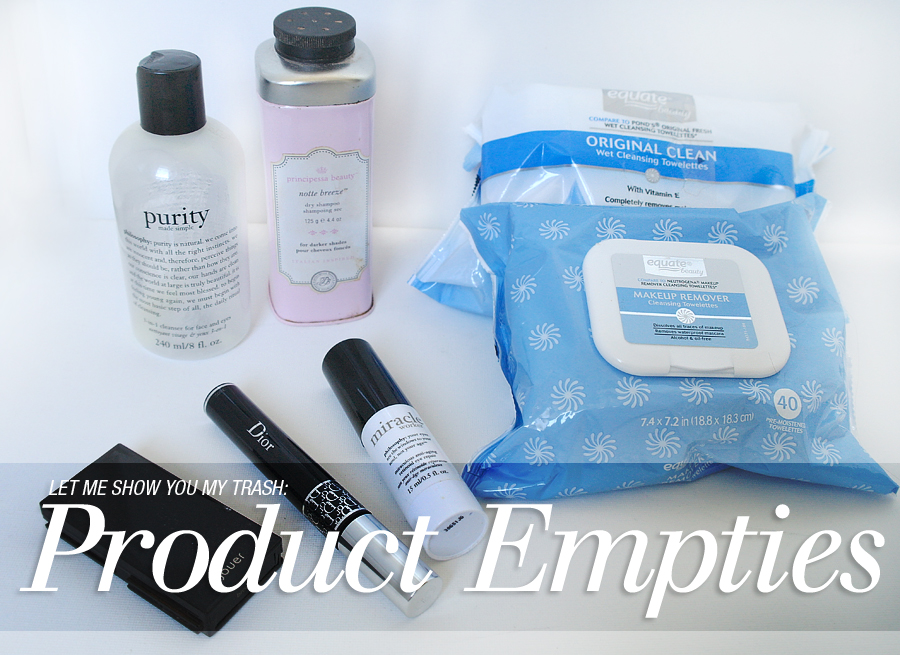 Welcome back for another Beauty Talk Tuesday. Today I'm going to show you the beauty products I have used up recently or what I'll be throwing away even if they're not completely empty. This is where things get real. It's where I tell you if products are worth the hype, or simply don't waste your money on. It takes me ages to finish a product up completely, so this type of post will probably be going up semi-annually.
Let's jump right on in.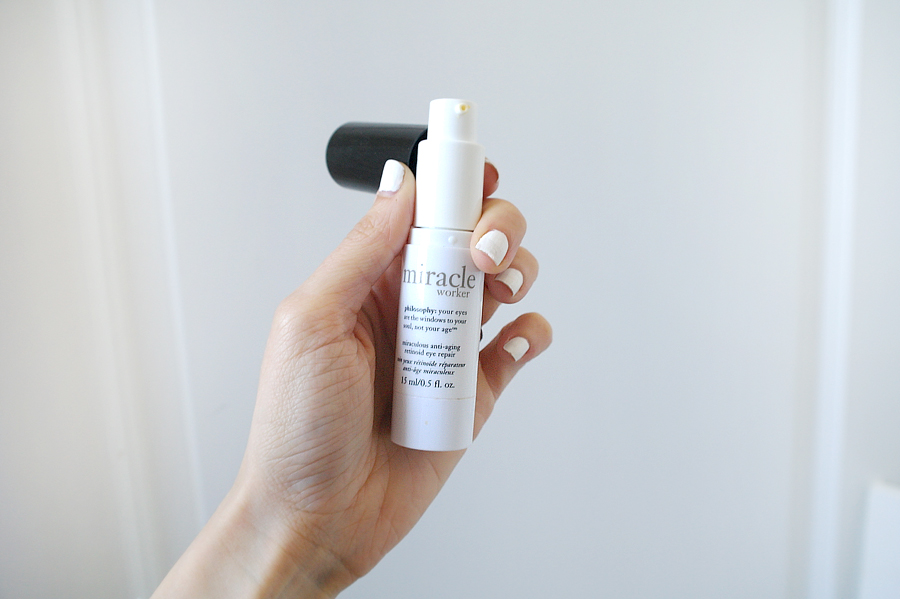 Philosophy Miracle Worker eye cream: It will take me 6-8 months to finish an eye cream when applying it each morning. Miracle Worker was first introduced to me when I went to Toronto for a philosophy event at Sephora, and I was hooked on the consistency as soon as I felt it. This will continue to be a staple in my makeup bag, as I've alrady gone through 2-3 tubes of this in the past. I do like to take breaks from products and switch them up, as I have more than one favourite of certain products. Right now I'm using my other #1 eye cream, the Bobbi Brown Extra Eye Repair, which is a completely different in texture, weight, and feel to the under eyes. Miracle Worker is more of a silicone feel, and Extra Eye Repair is more hydrating and sinks into the skin.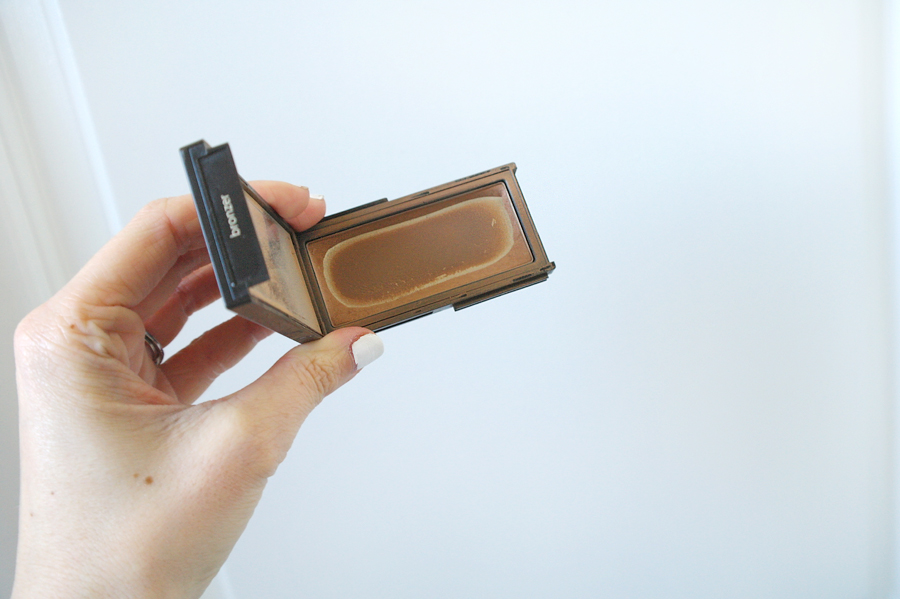 Jouer Bronzer: After using up two of these bronzers I have finally decided to go on and try something else. I apply bronzer heavily to my skin, year round due to personal preference — I like the healthy glow year round. I would continue to buy it again, it's not too gray or orange and it lasted me a good 7 months. Unfortunately my local Nordstrom doesn't sell this brand, so I have to order it on Amazon, or on the Jouer website.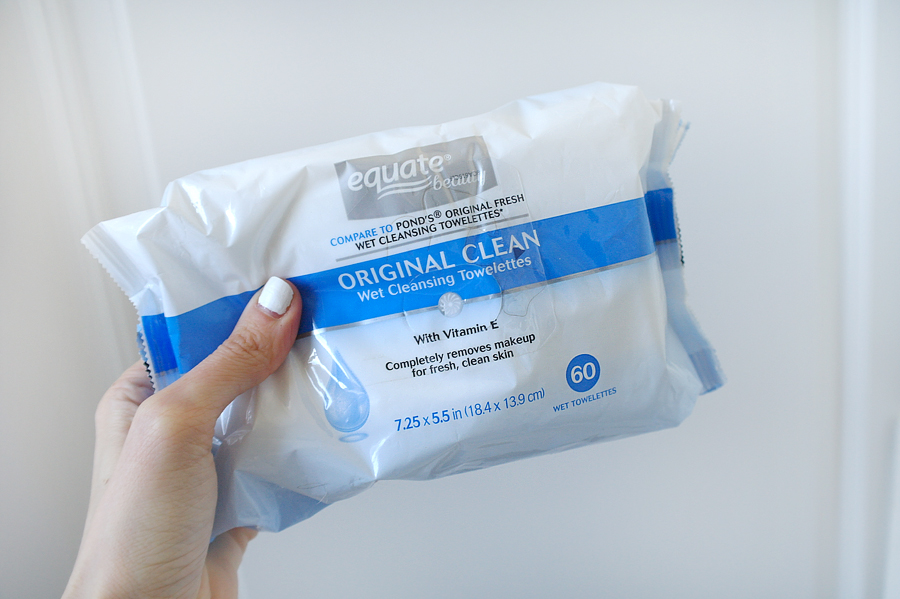 Equate Makeup Remover Wipes: I'm going to lump these two facial wipes in with one another. The more blue packaged one is what I had been using regularly to remove my makeup, so I picked up a similar 2-pack when it was on sale. Out of the blue, the only thing that I had changed in my routine was using the whiter package set of wipes and the next morning I woke up with swollen puffy eyes. I'm not sure what happened with these since I had last used them, but they do not work with my skin any longer. 3 for 3, I tried them (all within a few weeks of each other because I wanted to clarify it was this and not another product). Sure enough, every time I used one of the two wipes above, puffy, flakey and sore under eyes the next morning. Not a nice sight! These are going straight to the garbage. I'm disappointed because I kept repurchasing the blue package one's above, without fail — now they irritate my skin.
Dior Diorshow Mascara: One of the most fantastic (yet expensive) mascaras I have for volumizing and lengthening your eyelashes. I prefer a drier mascara formula and this one is fantastic. I've gone through countless Diorshow mascaras, and I'll continue to buy this product.
Principessa Beauty Dry Shampoo: I first found out about this coloured dry shampoo powder when I received it in a beauty subscription box a number of years ago. It was a small sample sized tin at the time, and I love enough to purchase this 4oz full sized tin for $24 at The Bay in Canada. You only need a light sprinkling of this to soak up any oil in your hair, and the tin has lasted me for 2 full years. I panicked when I ran out of it down here in the USA, but luckily found it on Amazon and what do you know — this product is Canadian-made in Vancouver! Represent! :)
Philosophy Purity Made Simple: Saving the best product for last. I can't count how many times I have purchased the purity facial cleanser. This product will never leave my sink side, and if I have less than a quarter left in the bottle, I've already stocked up on the product at the store. I will never go without this, it's gentle enough on the eyes (never stings) and removes all of my makeup. Occasionally I'll use my Clarisonic Mia 2 with this to get a nice deep clean.