Although not launching for another 2.5 weeks, coming out September 1 you better feast your eyes on this new product launch from Dior. It's called the Dior Fix It 2-in-1 prime and conceal, for your face, eyes, and lips. I have talked about it on YouTube, and instagramm'ed plenty a image showing it. I can't get enough of it. Side note, why is it called a 2-in-1 rather than a 3-in-1? I mean, face eyes AND lips. Thinking out loud here :)
If you're on the lookout for a concealer that is crease-less under the eye area, than this one's for you. I don't like to use it on my lips because for one, I'm not a lip-product wearer on the regular.
Fix It claims to cover blemishes, pigmentation, redness all while illuminating the skin, but I much prefer it to be an under eye concealer and that's that. I have one red dot on my left cheek, and it conceals it lightly, but not completely. Speaking of showing you how it works, have you seen mine and Megan's YouTube collaboration where I apply two shades of the Fix It concealer?
The formula isn't as creamy as the Cle de Peau concealer stick that will forever and always be my holy grail product, but that price point isn't for everyone. So for something thirty bucks cheaper, I would definitely opt for this one.
Plus, love the packaging — twist up from a tube? What could be easier? Concealers that come in a foundation-like packaging drive me batty. I much prefer to swipe on, blend and go. No spillage either, since it's a creamy concealer stick.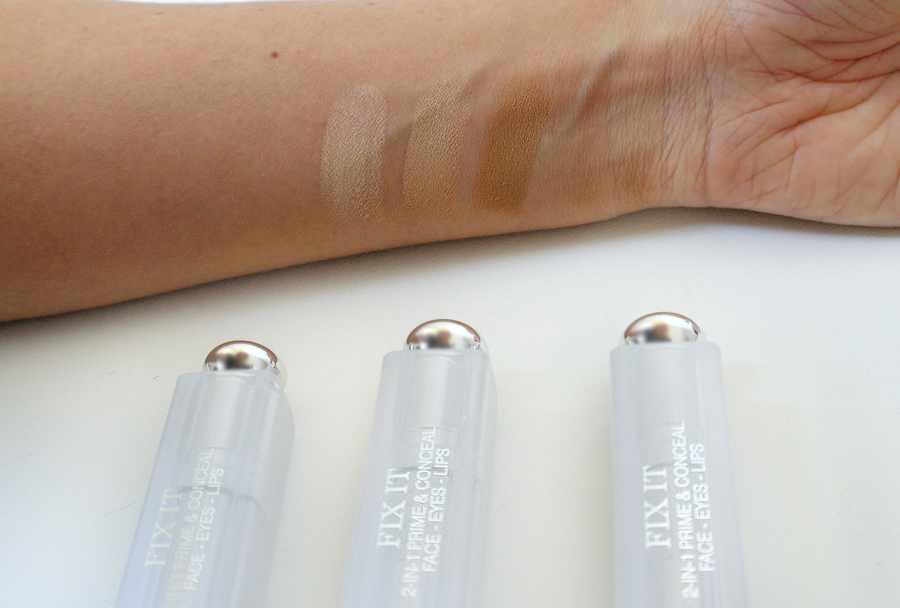 Fix-It is not a drying product, and it lasts about a full work day for me, and that is without setting it with any powder (I'm not a fan of powders, since I love a dewy look to the skin).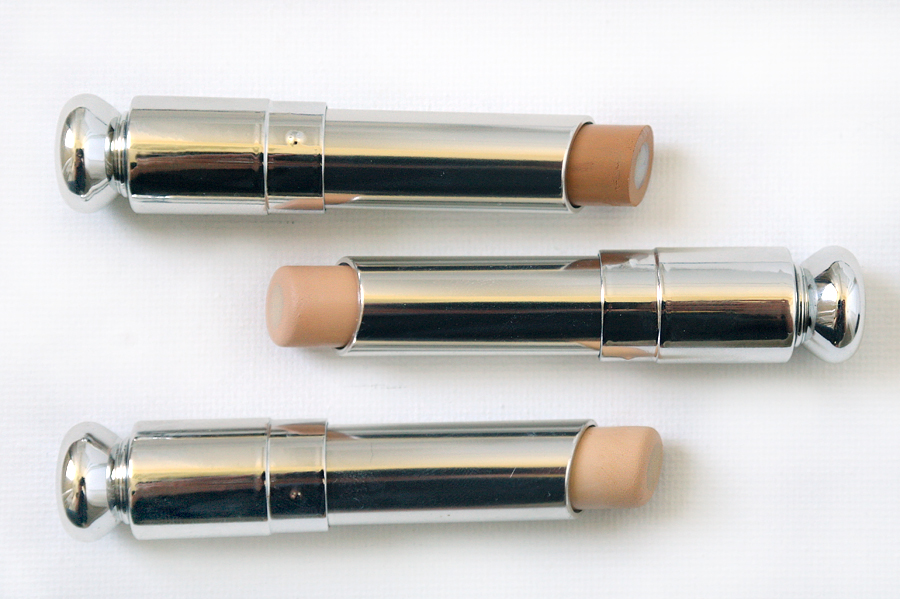 I use both the 001 light, and 002 medium for the under eye area. Medium to cover, and light to brighten. However, that's me being a bit high maintenance, you surely don't need both in your life. One is definitely enough! But I wanted to play around to see how they perform.
Think you'll be picking one of these up when they launch on September 1?
Dior PR sent me the Fix It concealers for consideration. Opinions are my own.