If it wasn't for my brother and Leo, his high school buddy, I would have never become a climber. 19 years ago, Leo and his family opened the climbing gym back home in Newfoundland Canada. From the beginning, when they recruited their friends to help build Wallnuts, I watched. I don't recall much of it, but I do remember the warehouse transforming into the unknown. I didn't have any interest in it back then, but I went to scope it out a few times.
My brother didn't bother to climb much, but I went in for their daily kids camp and climbed til my hearts content. While I was visiting Newfoundland for five weeks this summer, I looked back on a few old photo albums I had as a kid and came across this oldie.
Shoes, chalk bag, and a harness — all rentals. This was me at the kids camp in 1995, the first year the climbing gym was opened. Umbro shorts and all, I am about to top out on my favourite wall in the gym: the roof. Wallnuts has since renovated their walls, including eliminating my favourite roof and looking at expanding to another location, all signs of growth.
My first pair of climbing shoes were the 5.10 MoccAsym's. But the one's to write home about were my second pair of climbing shoes, the La Sportiva (now men's) Miura lace-up's. An aggressive shoe with the perfect heel cup, amazing for heel hooking, and having fun at comp's ;)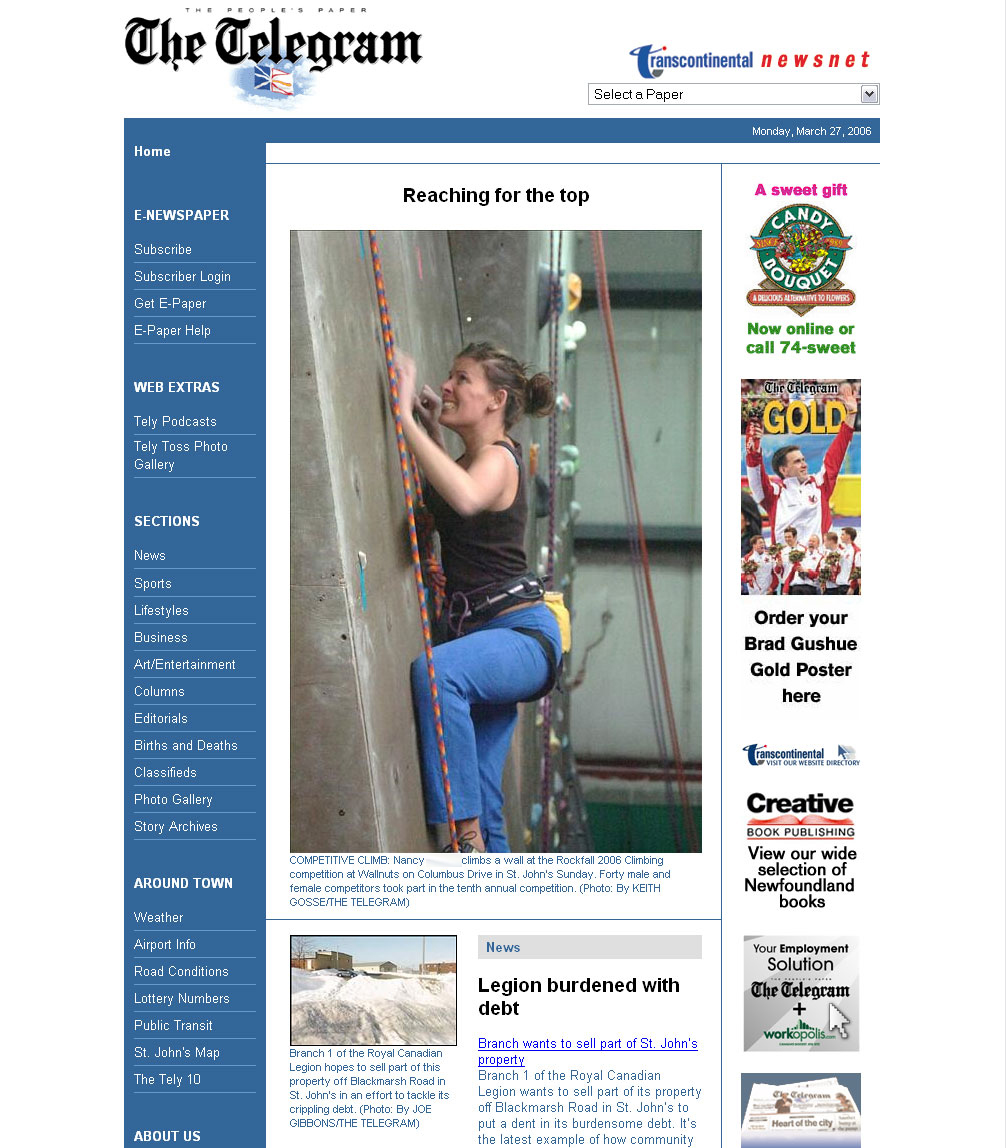 Throughout the years I had a few one-on-one coaching sessions with the guys, where I began to climb harder routes, how to climb quietly, when to chalk up on a route, and make the routes more efficient on my body to not tire myself out too much. Years later, I got the guts to get my lead climbing course done. I was terrified I wouldn't be able to lock out the figure 8 belay devices, and ATC's. I got used to it, I did the course and from there I started climbing lead confidently.
After 19 years of climbing, can you believe I am still afraid of heights? I suppose, that's a good thing. I don't want to be too daring or bold—it's not in my personality. I like to play it safe. When I boulder at my new climbing gym here in California, I often down climb the boulder problems because falling is simply too spooky for me. The bonus side of that is that I'm perfecting my technique each down climb, gaining more endurance with the static moves I do.
I have a many awesome memories of climbing at Wallnuts, and I'm so happy for the experiences I had while I lived in Newfoundland.