As you read this, I'm either on an airplane or stuck in Chicago airport for 7 hours while I wait for another leg of my flight back to California.
I thought it was only appropriate to show an outfit of the day where I hung out with my new blogger bud Megan. She was also living in California but moved back to Toronto just a few short days ago. So sad I won't be seeing her pretty face on the regular anymore. But I remember this day back in late April, one of our last few visits with each other.
You'll notice an iced coffee in my hands for some of the photos – which I might add was the blandest wateriest iced coffee I've spent my money on. I'll be talking about that spot on the blog at another point and time. Anyhoodle. Back to the blog post, it's supposed to be all fashiony and such. I think this was somewhere in the Mission district of San Francisco. Either way, it was hot, it was fun, and I was awkward. You'll see after the mirror selfies in this bathroom in San Francisco which has terrific selfie lighting. Just sayin.
Outfit details will be listed at the bottom of the post. Hint, everything is under $20.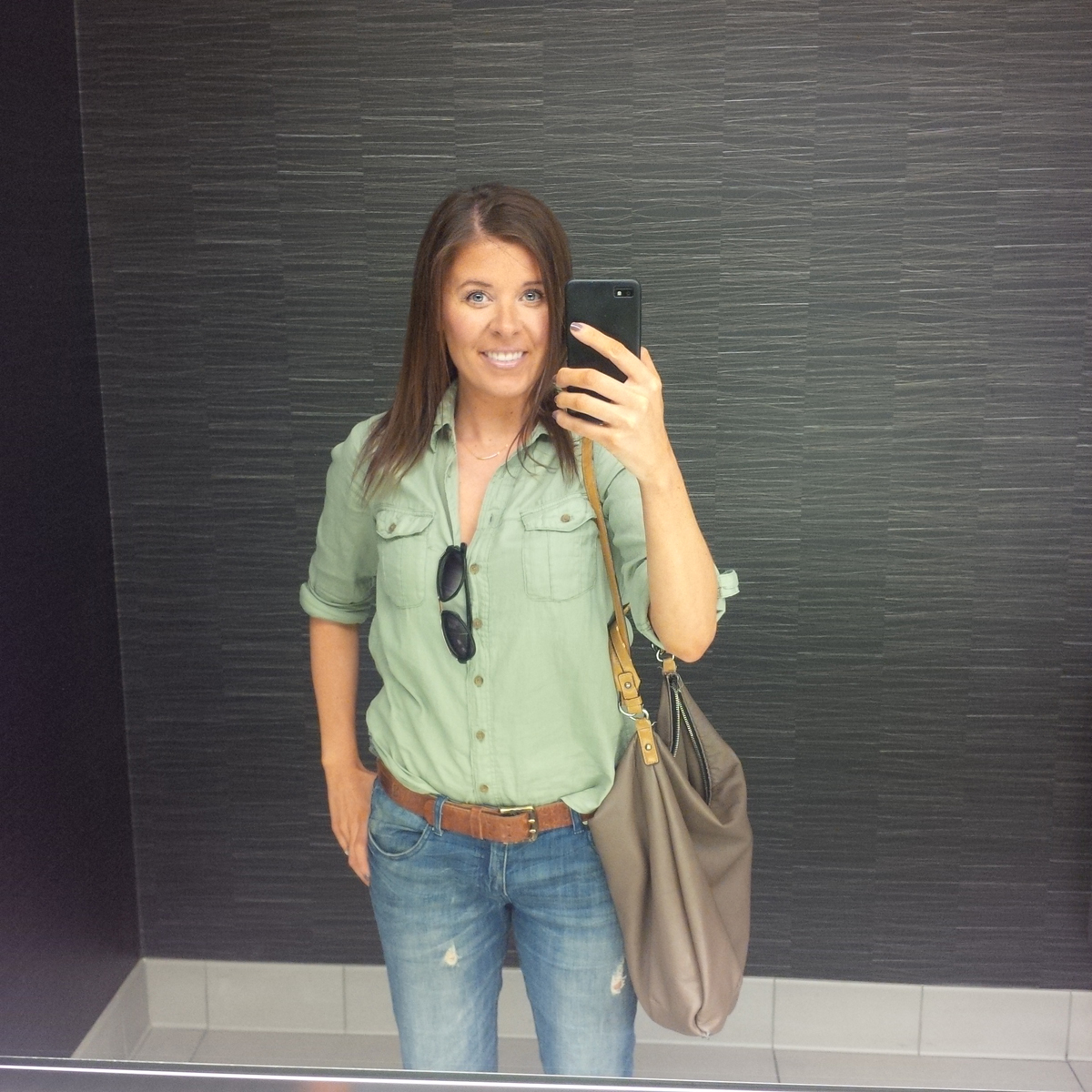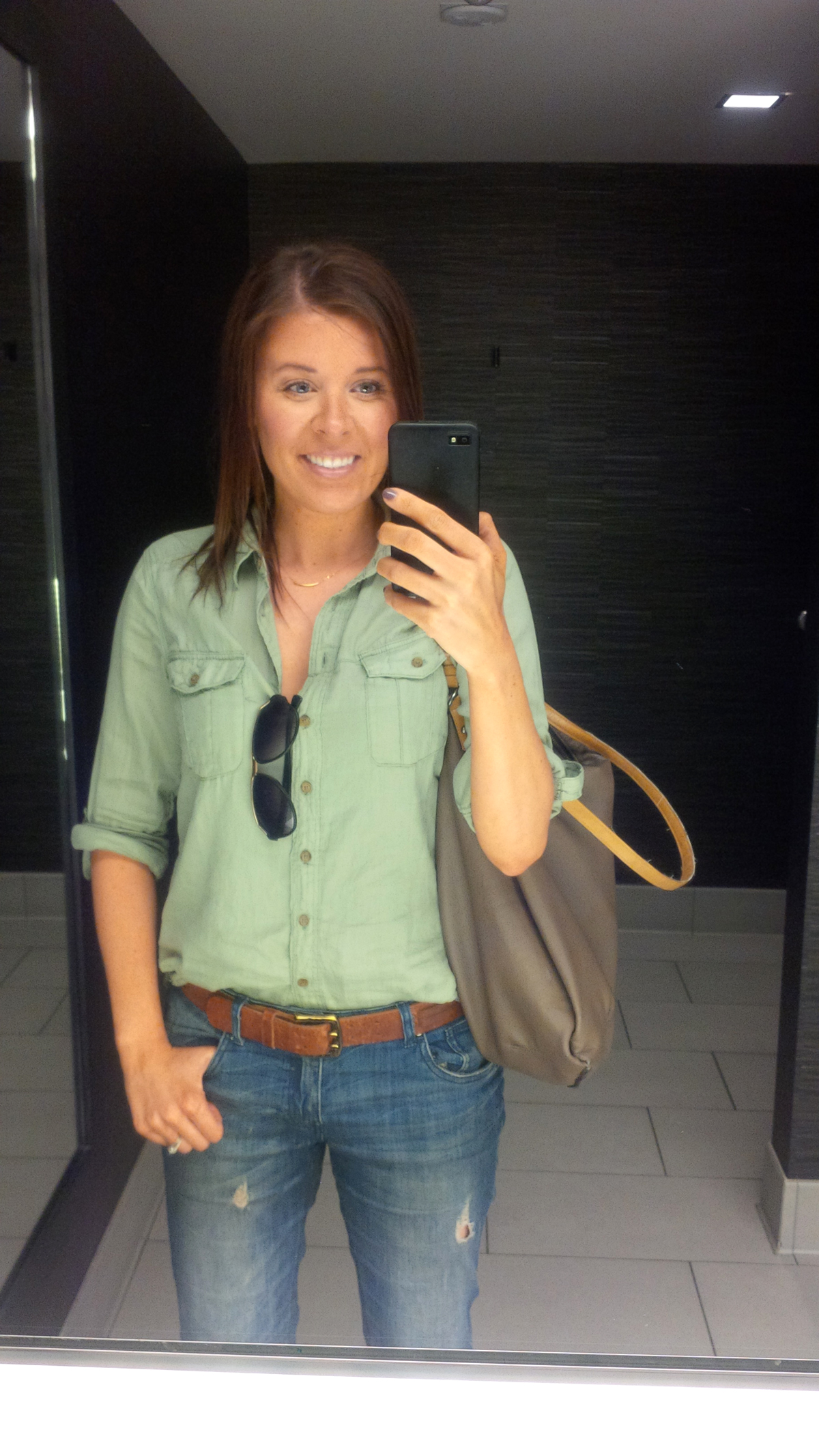 Do yo like the shirt I'm wearing? I call it my zoo-keeper shirt. I kinda feel like one, wearing it. All rustic and worn-in looking, and it has that general feel to it with the green. AM I RIGHT?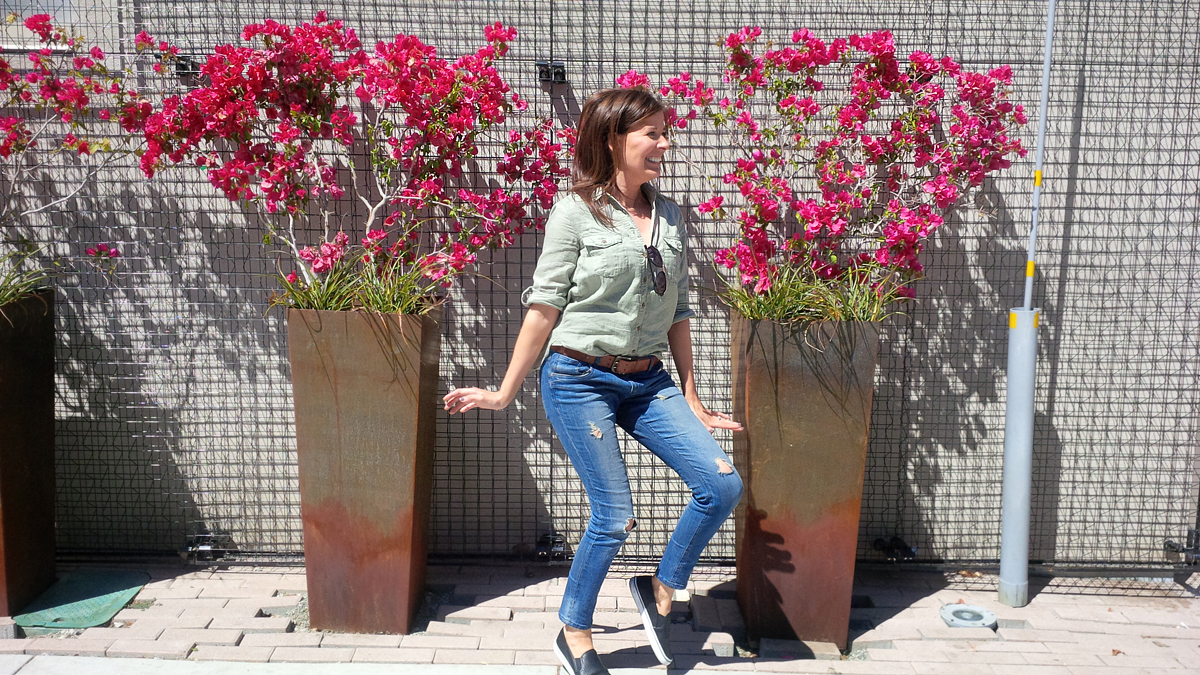 Don't worry, California hasn't changed me. I'm still doing the awkward dances in the street trying to shake my wiggles out and decide on how to post for the next picture. As soon as I saw this picture, IÂ laughed so much I had to ask Megan if my mascara was running. I also may have let out a snort-laugh while I was at it. You know I'm laughing hard then. I immediately sent the picture to my husband and he wrote back "are you sitting on an invisible bench?" Cracked me right up.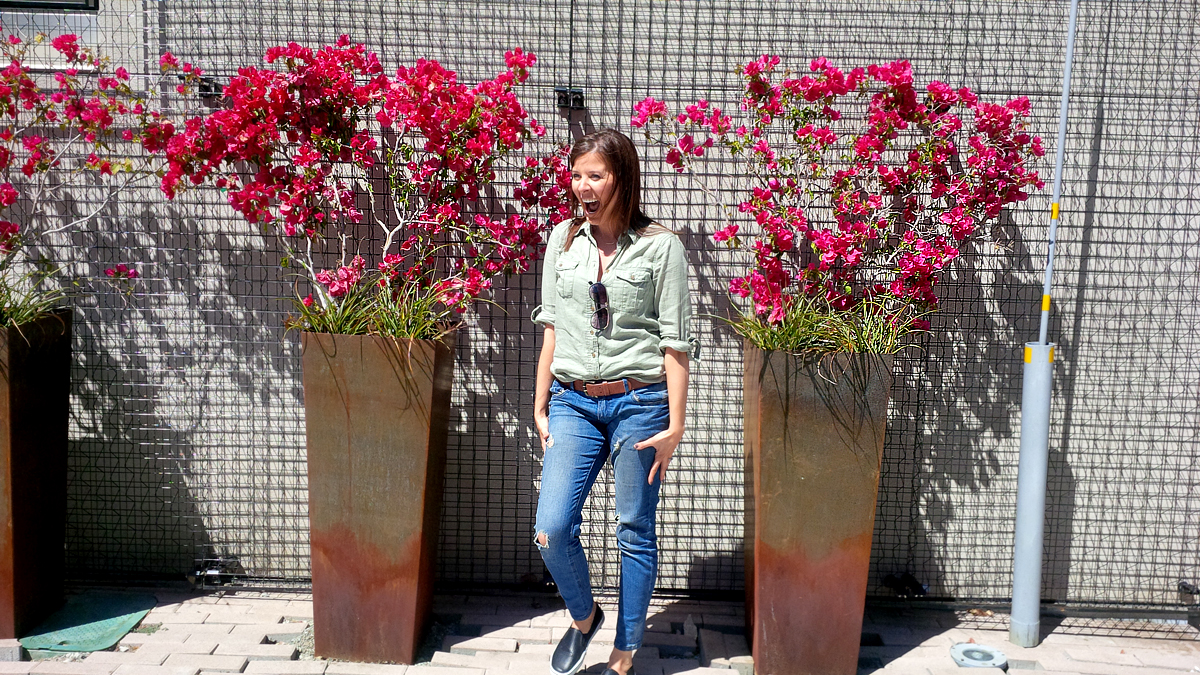 Then I started laughing again. Not knowing what to do with my body. I can be so awkward. :) But it's all in good fun. We had a fantastic time laughing and carrying on trying to take some of the photos.
And to finish off the set, a few serious ones and a blooper of me putting my sunnies back on my shirt.
Outfit details:
Ardene sunglasss, Etsy necklace, H&M shirt, Zara purse
Forever 21 jeans, American Eagle belt, Target knock-off vans