Second of October, wouldja look at the time fly by. We're already organizing our Christmas card photos since we'd like to have them mailed out a little earlier since most of them go to Canada and I'd like them to arrive before Christmas. Similar to last year we're going to do them ourselves with a tripod set up in a specific location I've scouted out for us this year. Let it be a tradition, I say!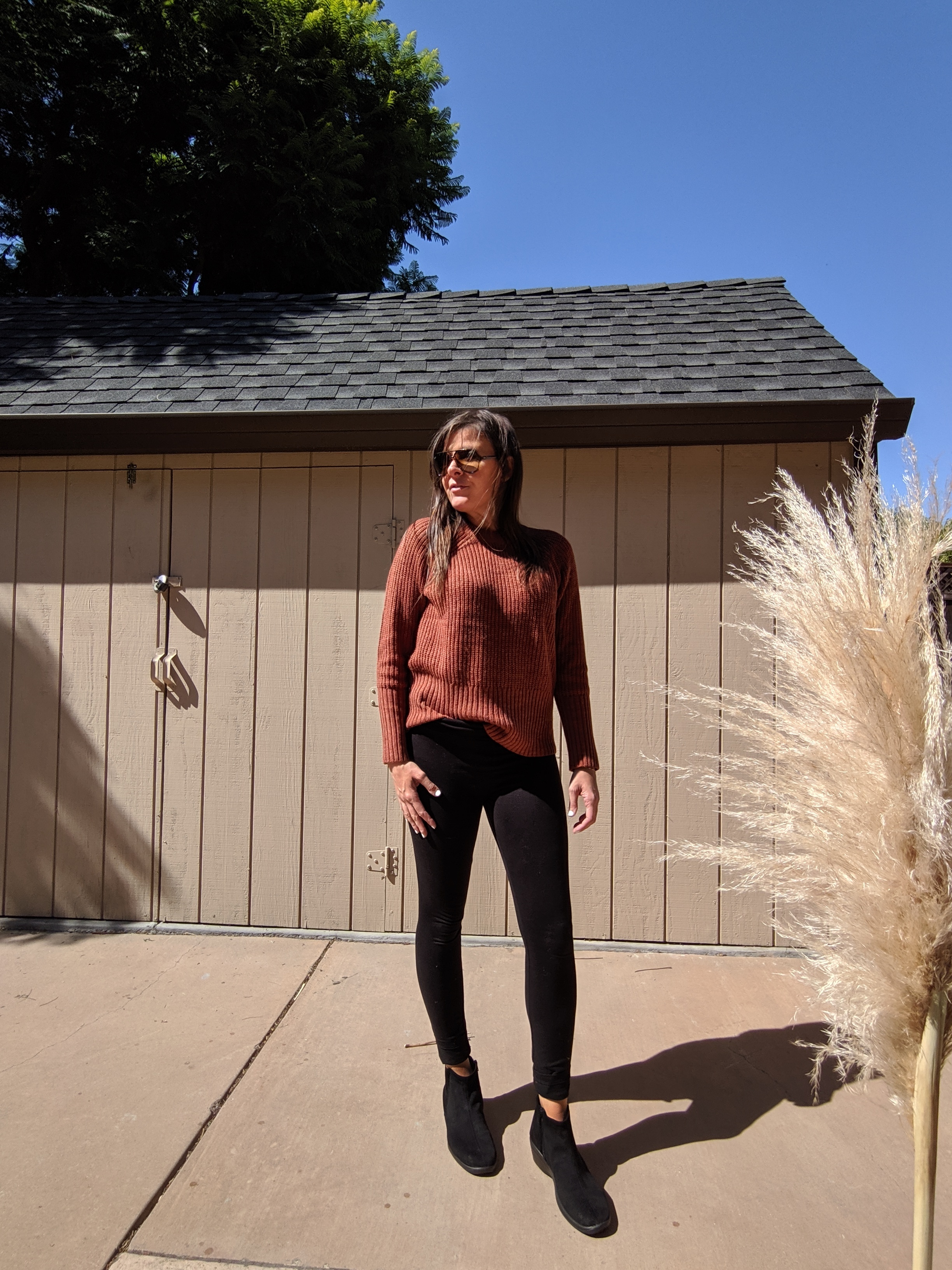 So, another OOTD post. You bored of them yet?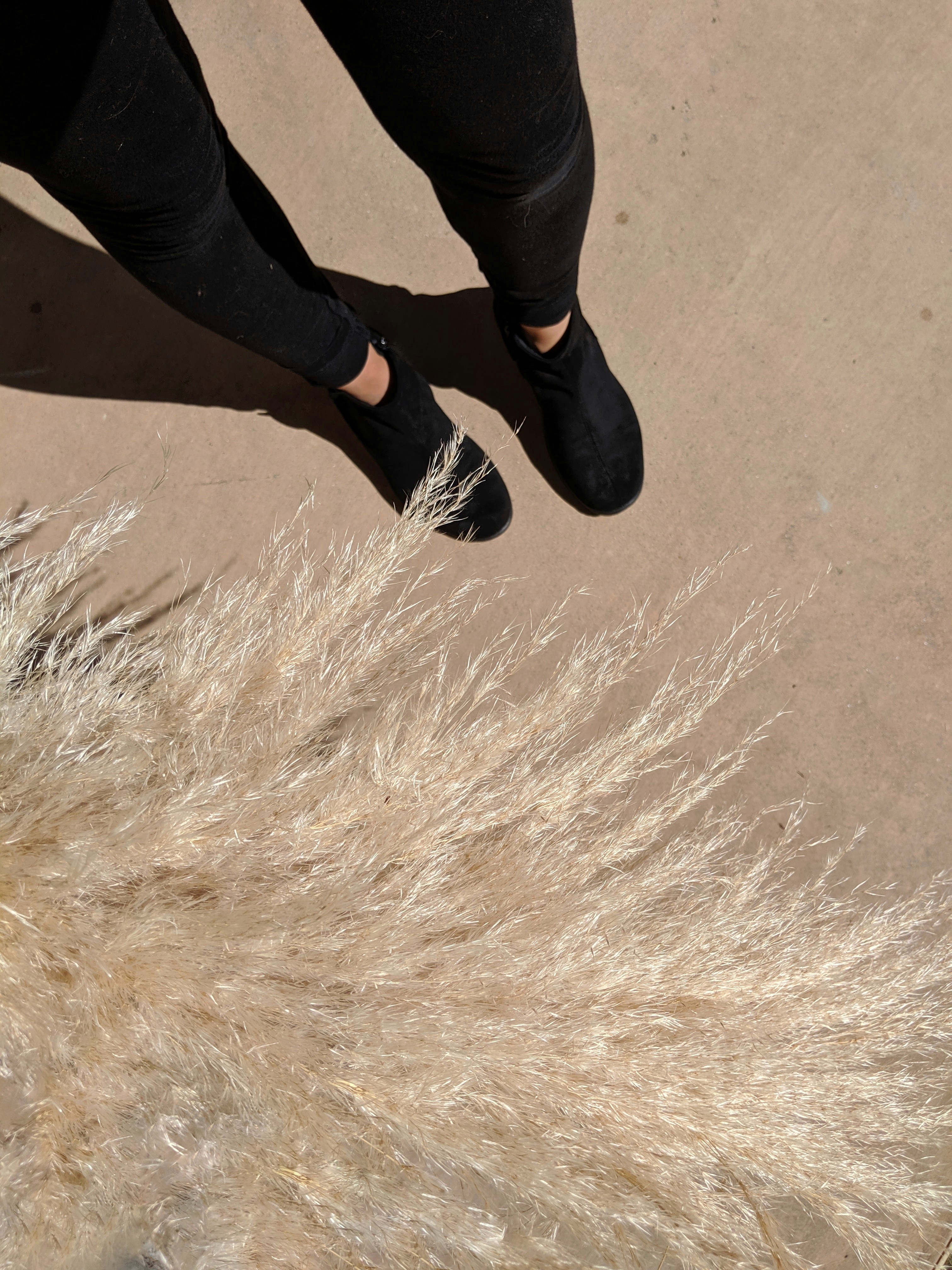 This time I'm comin' atcha with a new feature – these vegan boots I got as a PR sample. They're the Luana bootie made by Arcopedico.
Like 'em? I sure do. I got a size 9 and I think if they did half sizes I'd definitely size up. I don't usually wear socks in my shoes, but come winter time I would and I think I'd need some extra room in there if I'm wearing socks.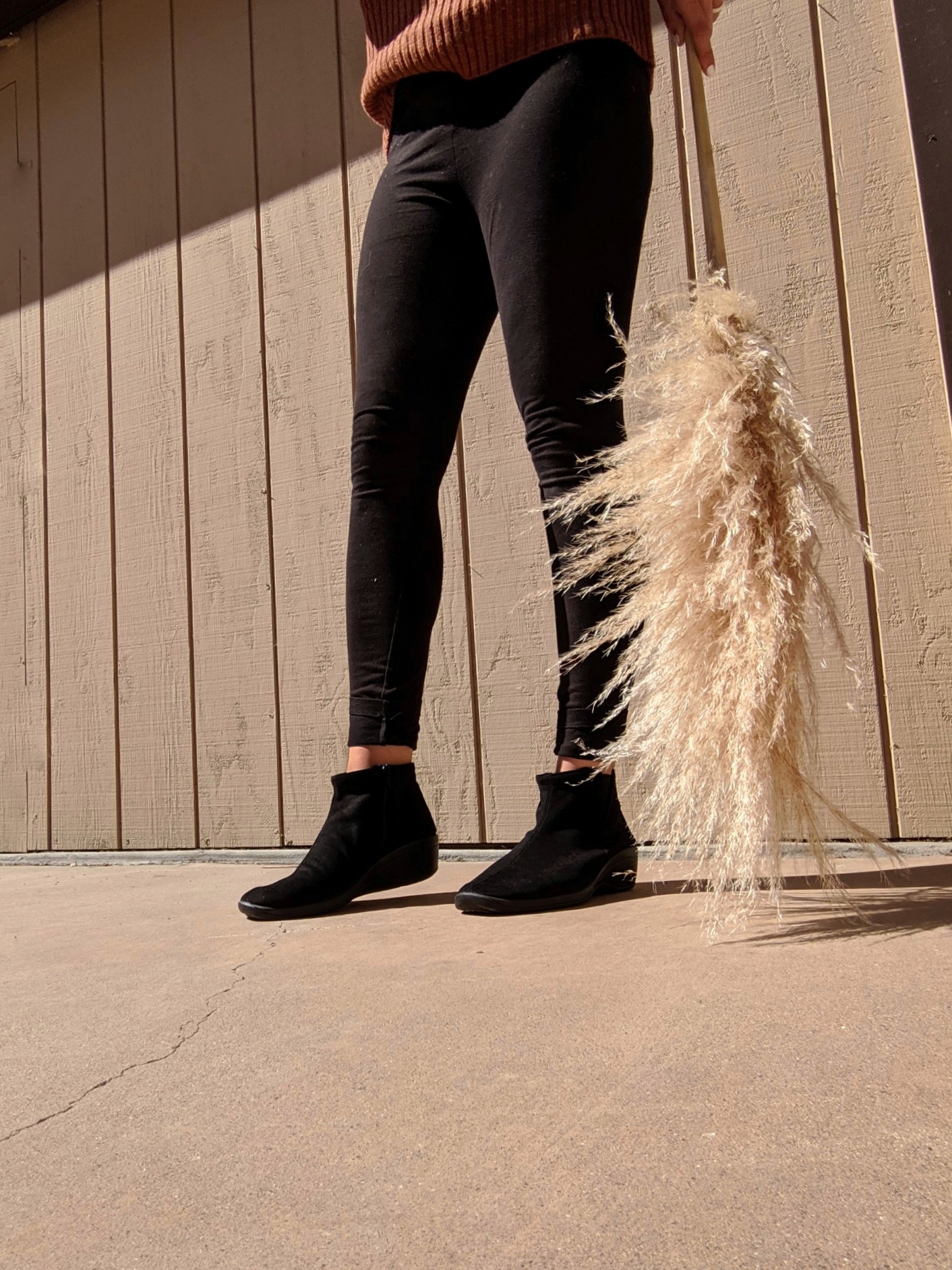 How has everyone been? Thanks for sticking around all these months while I tried to figure out what to do with the ol' blog. I knew I didn't want to turn it into a full-blown mom-blog since I prefer not to talk much about my son online, or show his face/name. But occasionally I'll update you on his fun adventures. For now, I'm trying to find the best time to sit down and write a post, and what type of posts – OOTD/Beauty related etc. I'm not sure.
Anyway let's get onto a few more outfit photos, then the outfit details.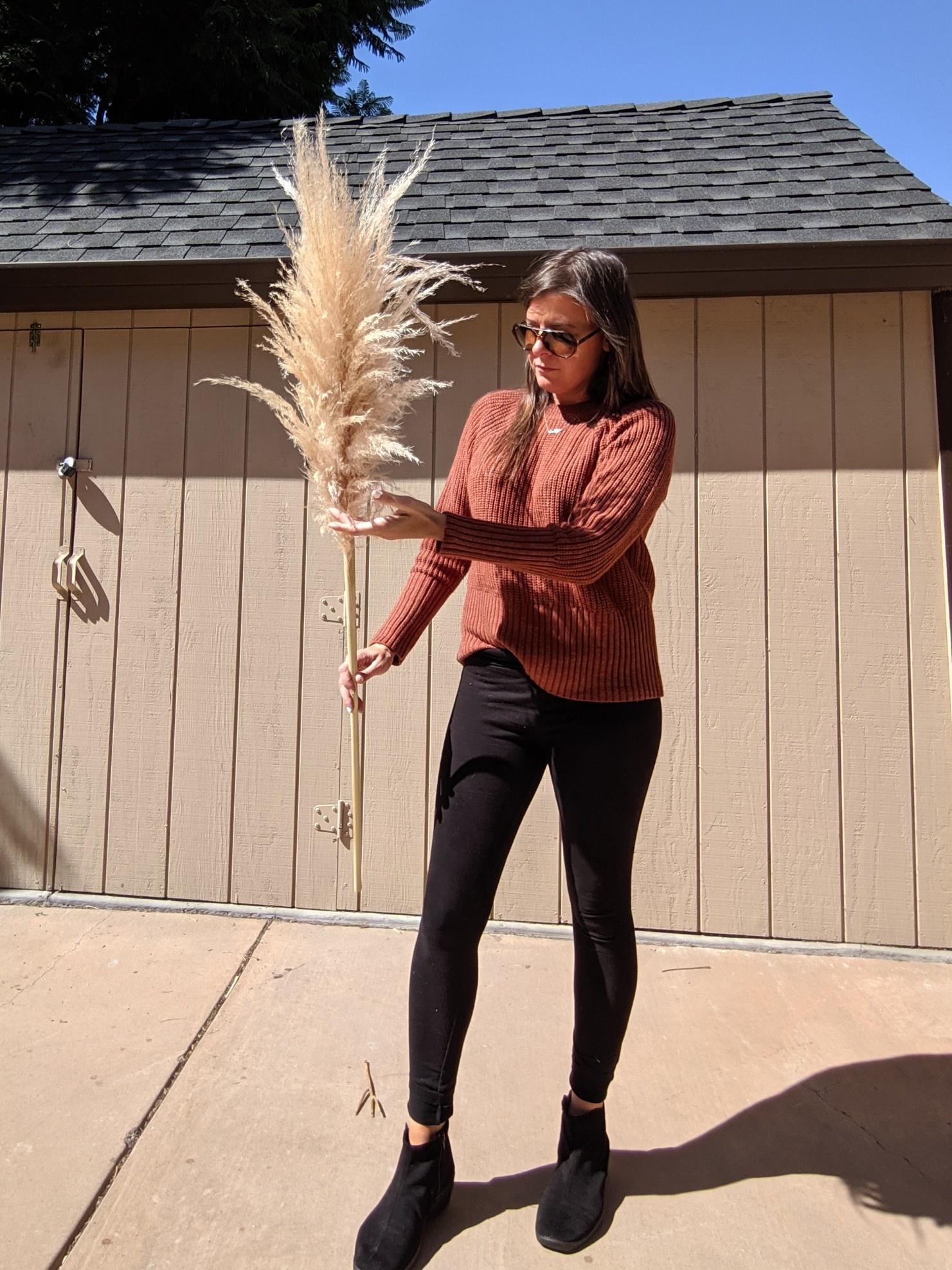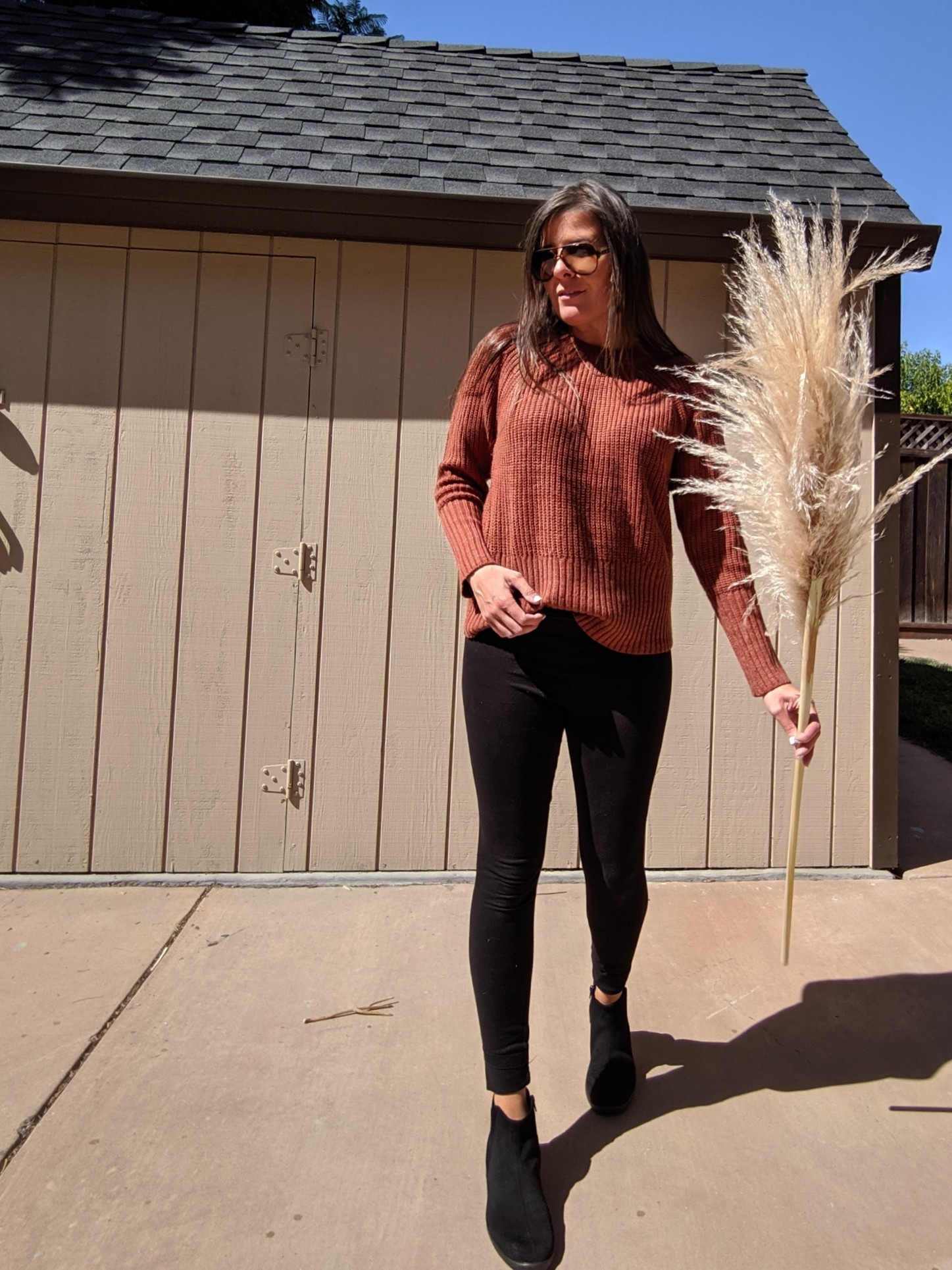 This next pic is a more of Instagram vs. Reality. I don't have a vase for my pampas grass yet, and so I put this one stalk in a giant pot hoping it'd stay put for my photos (which it clearly didn't since I'm holding it in most the pics). Hence my frustrated face trying to fix it while my self-timer shots kept going on.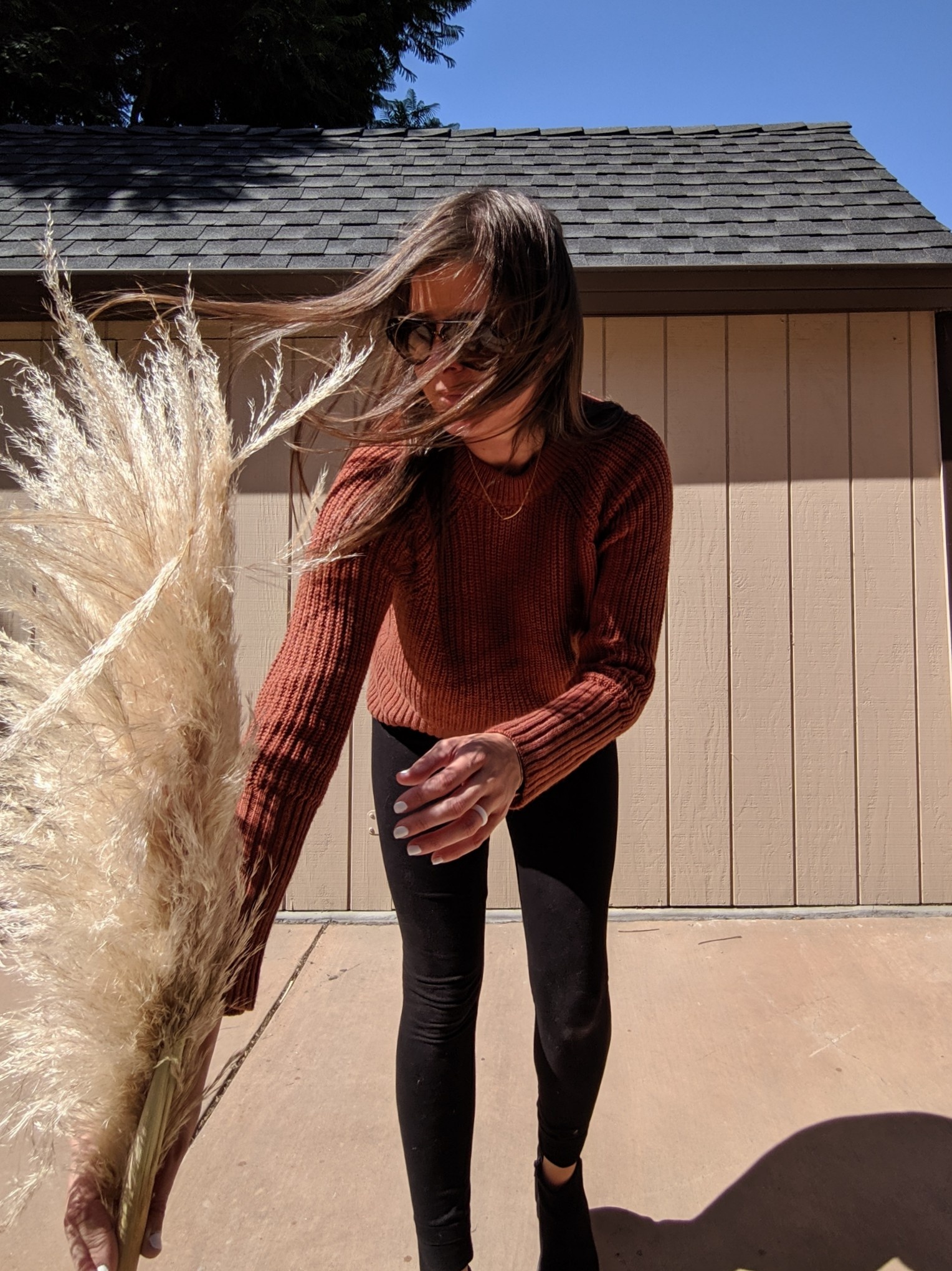 Outfit details:
Sweater: Universal Threads by Target. I'm usually a small/medium but I stuck to the small for this sweater. The medium made the sweater too frumpy
Leggings: Forever 21 high wasted. Junk leggings that I need to keep haulin' up. I'll keep wearing until they wear out because I hate wasting money.
Booties: Arcopedico (linked above!)