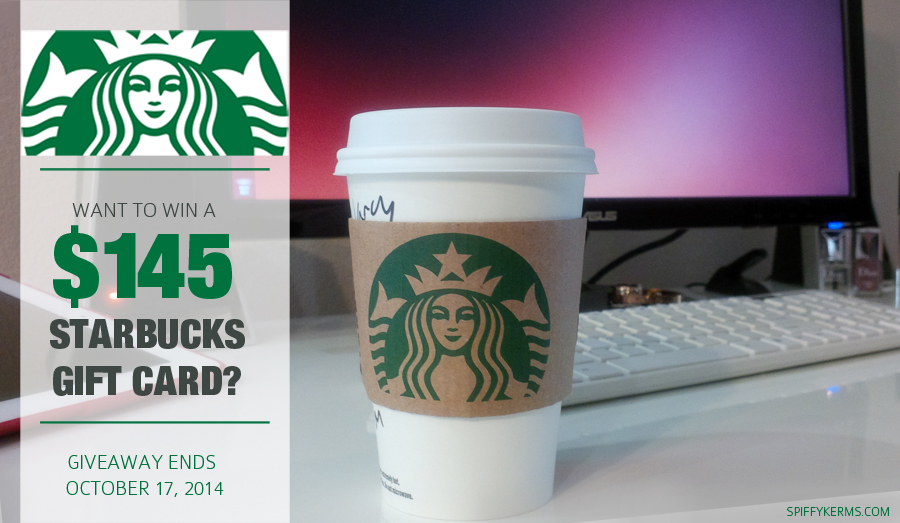 It's been a while since I had a giveaway up on the blog and I thought, since the cooler weather is coming, some of you may want to cozy up with a hot drink (or 50)Â  from Starbucks and treat yourselves. I pulled together some of my blogger friends to chip in on a Starbucks Giveaway for you guys. The giveaway is open anywhere there is a starbucks available. I'm going to assume it would be worldwide, so anyone can enter!
How long do you think the gift card will last you? I'll admit, I love Starbucks but I don't go there often because it's expensive and I want to make it seem like a nice treat when I do go grab something from there.
What is your signature drink at Starbucks? Over the weekend I picked up a couple of Peppermint White Mocha's for The Guy and I to sip on during our Sunday morning, regardless of the 36C temperature. It doesn't look like it's going to cool down anytime here in California and I was craving the PWM!