My go-to look this Fall. I love this jacket that I've been making sure my outfits go with said jacket, so I could wear it (nearly) daily. It's a lot heavier feeling than it looks, and has a nice weight to it. It's oversized and can comfortably fit a nice warm sweater on underneath. I've been pairing it mainly with black leggings and a black top. Oof, I love it. Love it.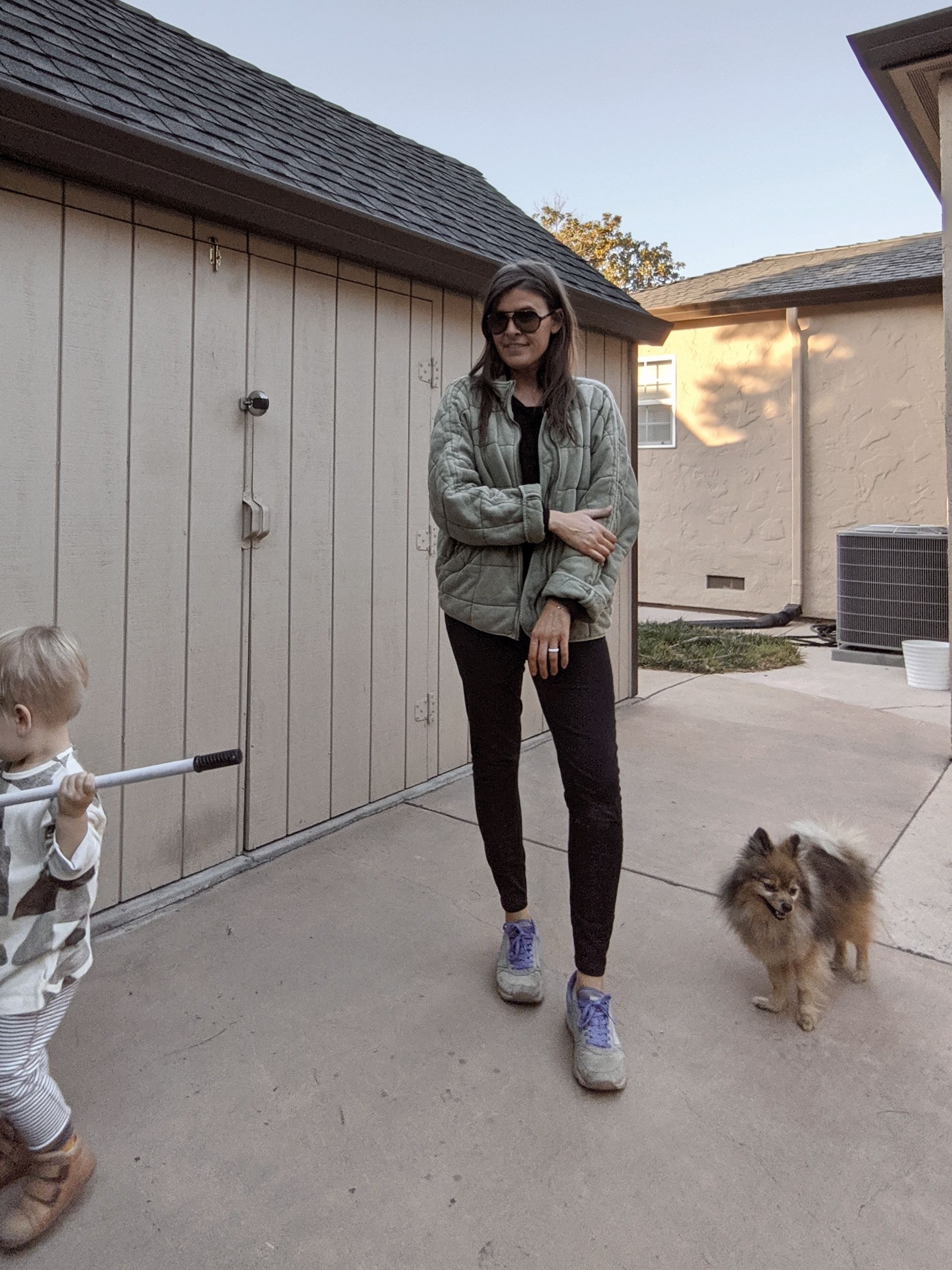 I mean, the jacket doesn't look like it'd be that warm, right? Wrong. It's warm enough for an always cold person like myself and I've been known to wear it inside the house too, since it's always so freezing indoors for some reason.
Outfit details:
Rayban sunnies
Free People jacket
Target tee
prAna leggings
Brooks sneaks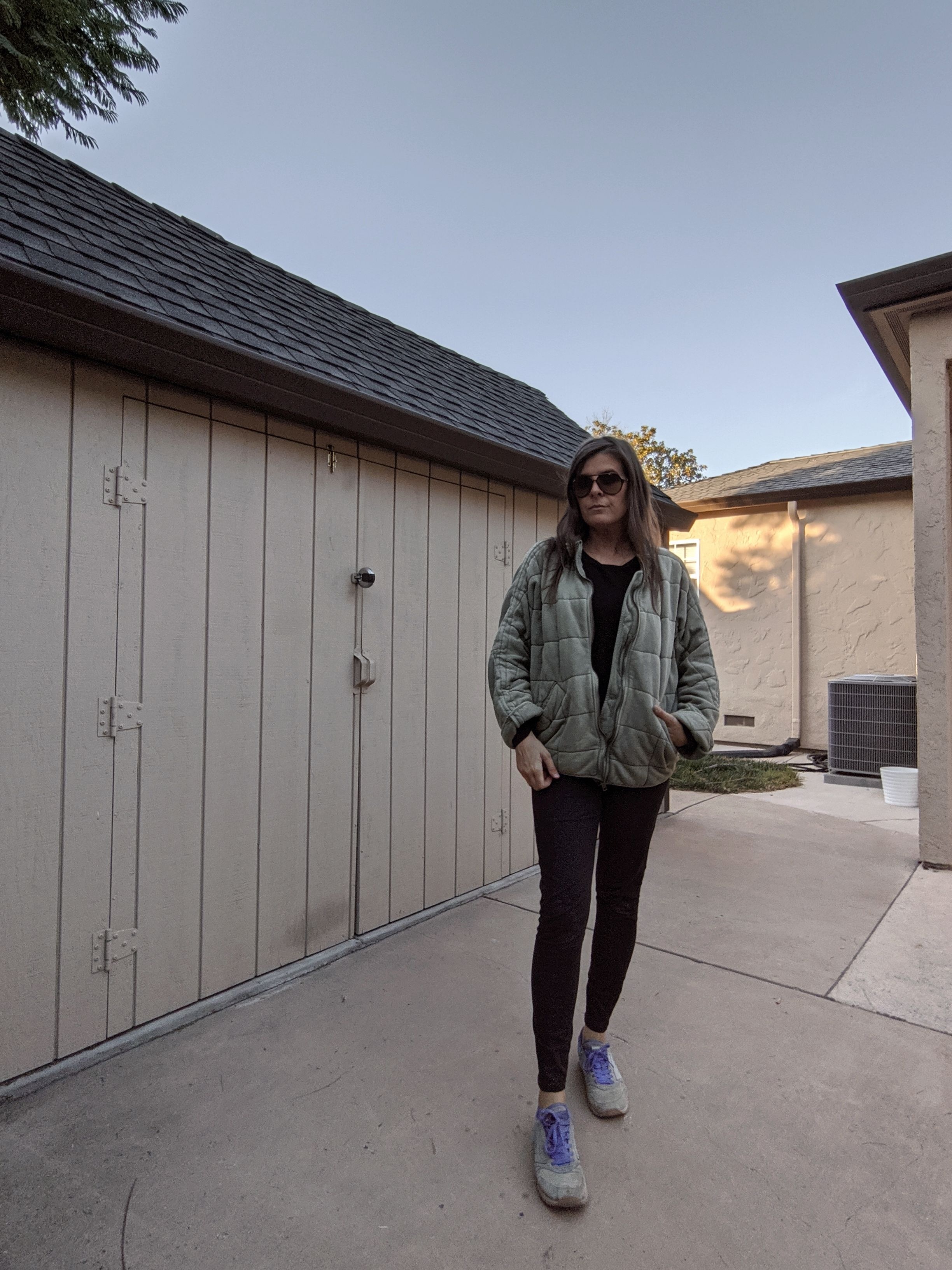 Y so serious.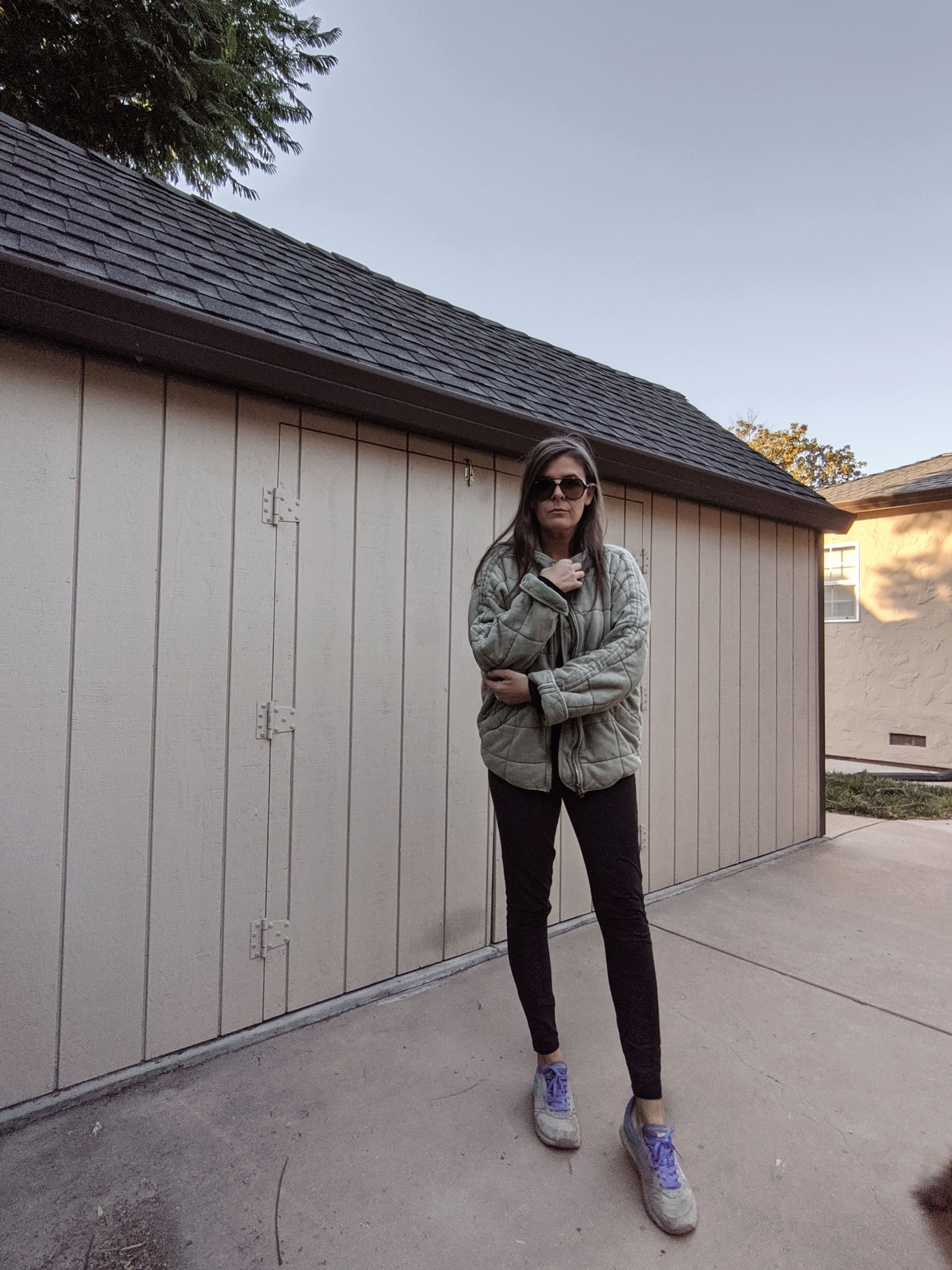 Clearly working on my different poses lol. Toe tap, with my arms cozied up around me acting like it's sooooo chilly here in California (actually, as a Canadian living here….it does get cold!).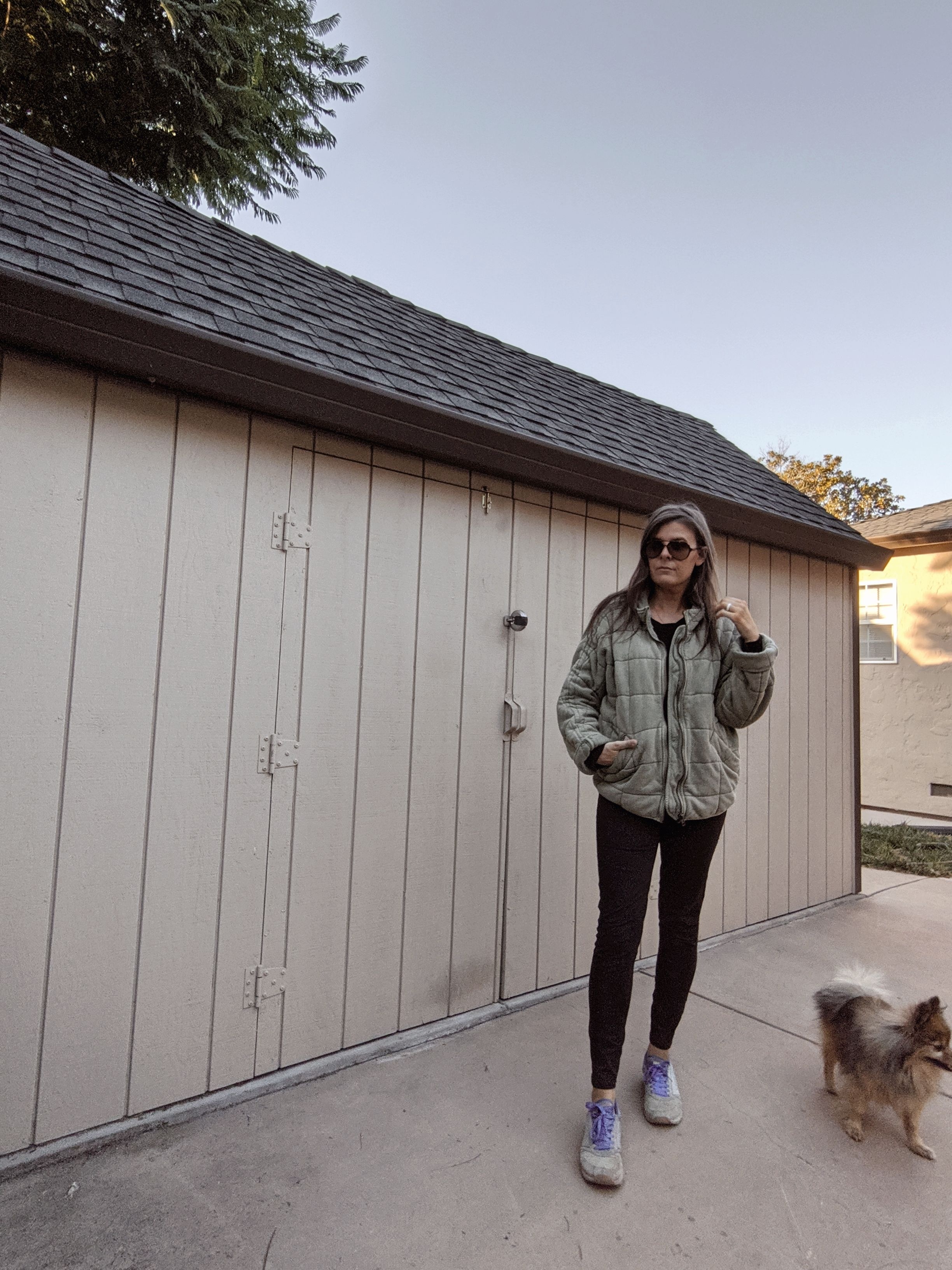 I trimmed off my scraggly dead ends off my hair a few days ago. Also featured appearance: Alfie friend! Our sweet puppa.
Enjoy the rest of your week.