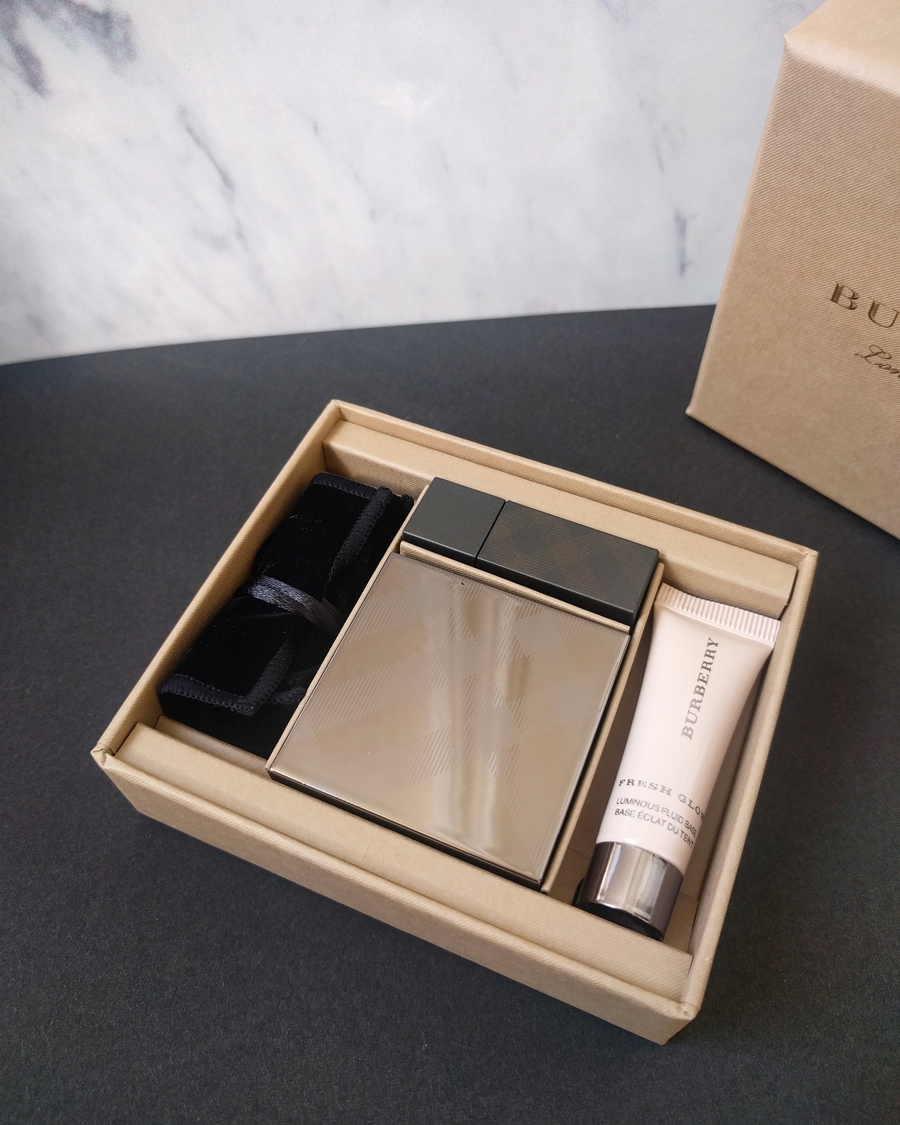 Mid-August I was FaceTiming my pal Ashlee (MakingUpAshlee on YouTube) back home in Newfoundland, and while on the obvious topic of makeup when chatting for hours on end with Ashlee, she was such an influence and told me that Sephora was carrying a mini Burberry Beauty Box.
Umm yes please.
I didn't think twice of clicking the add-to-cart button and purchased it immediately. This was a total splurge of the moment type of purchase and I don't regret it. Plus, who doesn't love minis?
Unfortunately it's no longer available (I can't find it on Sephora Canada's site anymore), but you can be put on the USA waiting list. I guess it was a limited edition parcel of goodies. But you still can buy the items individually, obviously full-sized. I kinda wish though, that a lot more brands would come out with travel sized items for me to test the waters before jumping in full force with a full sized product that I may or may not enjoy. I also hate returning products because I know they'll get pitched in the garbage.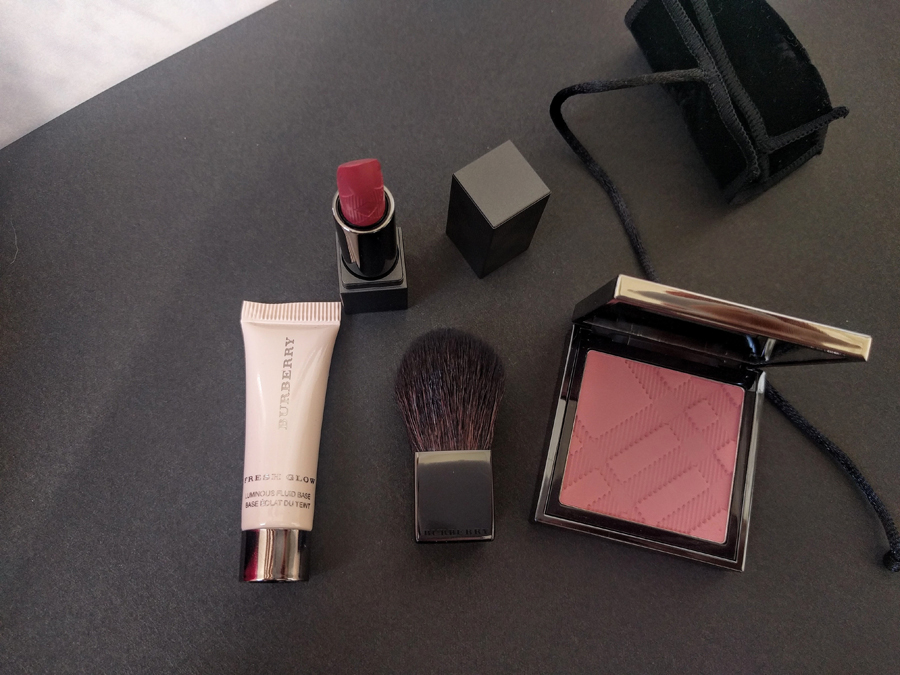 For $32 USD the Burberry Beauty Box comes with:Â 
– 0.17 oz Fresh Glow Luminous Fluid Base in Nude Radiance No. 01
– 0.035 oz Lip Velvet Lipstick in Rosewood No. 421
– 0.08 oz Light Glow – Natural Blush in Cameo Blush No. 02
– Kabuki Brush (mini size)
Size comparison of the lipstick in the Burberry Beauty Box and a full sized Burberry lipstick.
I think it's an excellent deal for what you receive, however I'm not the hugest fan of the size of the fresh glow luminous fluid base. Upon opening the product I felt like it was already half empty (then again, it's a pretty tiny tube at – 0.17 oz, but I'm willing to let it slide because I got this awesome sized blush with a mini kabuki, and a gorgeous matte lipstick in Rosewood.
While I photographed the products before using them, I have tried them out since I purchased them mid-August! I love them, and I'm definitely going to be following up here on the blog with them on my face, since I know that's helpful for a lot of people. Stay tuned! But if you do want to see some Burberry products being used in real-time, see my latest YouTube video.